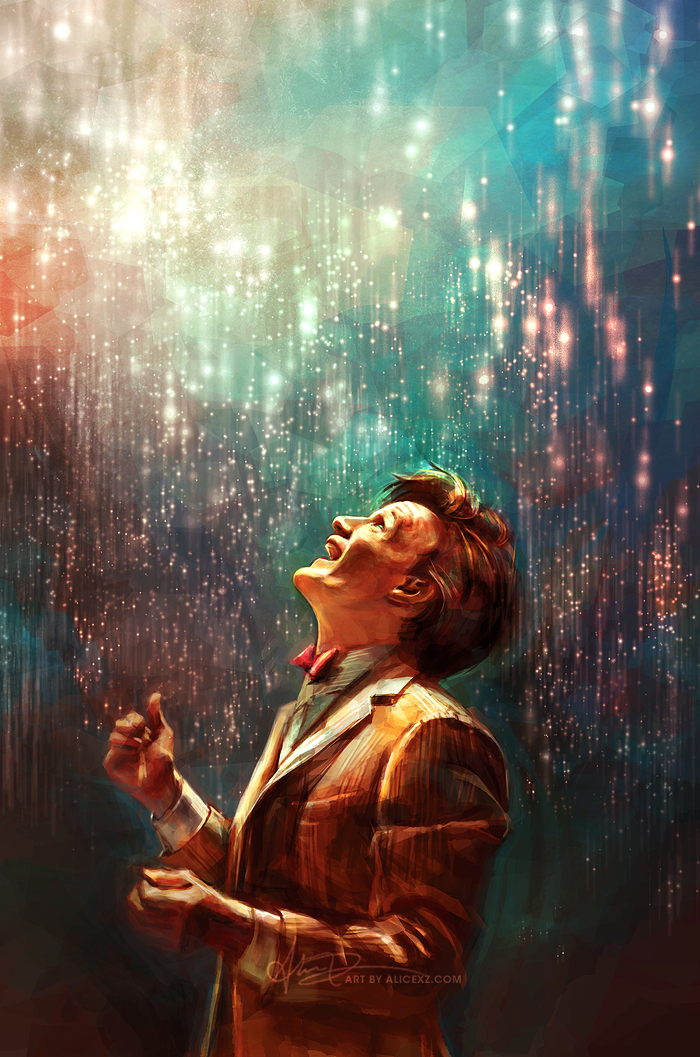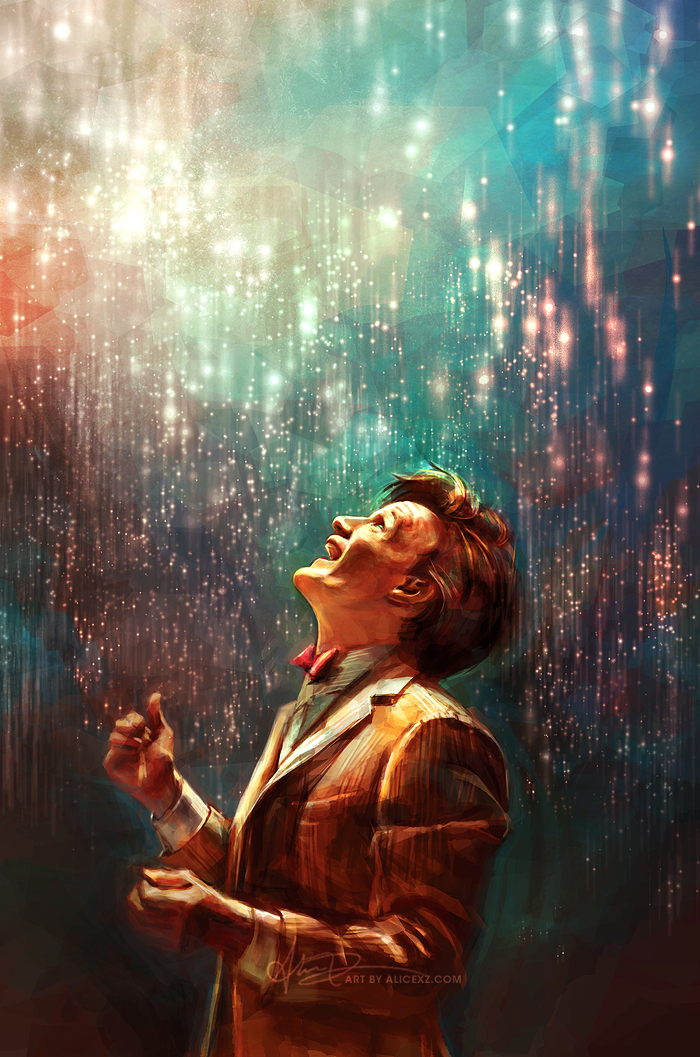 Watch
"Look at the sky. It's not dark and black and without character... the black is, in fact, deep blue. And over there: lighter blue, and blowing through the blues and blackness the winds swirling through the air and then shining, burning, bursting through: the stars! And you see how they roar their light. Everywhere we look, the complex magic of nature blazes before our eyes."
This work is part of my official series of
Doctor Who
poster-paintings based on the newer seasons. This one is of the Eleventh Doctor as played by Matt Smith. Originally commissioned by
KLCx
, thank you!
Ref
image from the 2010 Christmas Special.
Thank you all so much for your
overwhelming
support and comments on this painting!

Makes a great phone wallpaper according to a lot of people, apparently (no need to ask for
personal use
like that, just please do not remove my watermark.)
Kindly
reblog
on Tumblr!
Artwork by Alice X. Zhangwww.alicexz.com
—
ARTBLOG
|
INSTAGRAM
|
FACEBOOK
|
TWITTER
|
SOCIETY6