"Great men are forged in fire. It is the privilege of lesser men to light the flame."
Final
Doctor Who
art commission from
Big Chief Studios
! Portrait of the (as of right now, still mysterious) War Doctor, played by the esteemed John Hurt. Part of
my official Doctor Who poster series
,
but as you can see has quite a different, darker feel than the others; I was going for an intense, fiery battlefield sort of thing. The theme ended up tying in quite nicely with the mini-sode The Night of the Doctor.
Reference photos were provided by the BBC. They also chose this title "The Lonely God" out of a list I gave them (I was given no info on the special episode aside from the refs) so take from that what you will. :] We'll all find out what he's about in less than 24 hours anyway!!
Painted in Photoshop CS5 with a Wacom Cintiq tablet; some textures and fire stock from cgtextures. Thank you SO MUCH TO EVERYONE for your immense support on this series of mine. I was absolutely thrilled to get this opportunity, and after all my struggling, quite proud of the resulting set!! THANK YOU GUYS!!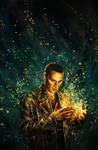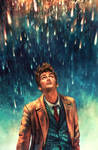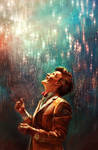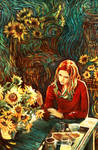 Artwork by Alice X. Zhang
www.alicexz.com — INSTAGRAM | FACEBOOK | TWITTER | SOCIETY6
Image details
Image size
700x1063px 599.01 KB