Description
This is a simple fanart for an amazing
Sherlock
story called "
A City on the Head of a Pin
"
by Mad Maudlin
. You can read it here:
10leaguesbeyond.livejournal.co…
It's a short gen story that I
highly
recommend - it's absolutely lovely and beautiful and it has imaginary!wings but is completely canon and believable and trust me you will want to art it too!
Haha, it's not
Supernatural
-related. I actually haven't seen that show yet!
Hit
Download Image
for a large wallpaper size! (1440x900px) Drawn in Adobe Photoshop with a Wacom tablet.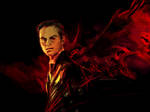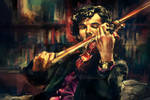 Image details
Image size
1440x900px 349.97 KB