Alright! Time to do this! So, the first ten people to comment here will get three pieces of theirs featured in this journal. Then you have to pay it forward by posting your own feature journal!
I just posted a comment on
kitamikichi.deviantart.com/
journal, so here are three pieces of art kitamichi has done. I love her characters and she does a great job on the colors and designs she chooses for her characters! She is also really good with rendering and she is also good with coloring X3!
kitamikichi.deviantart.com
1.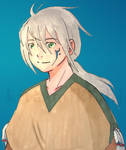 2.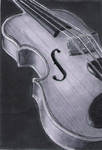 3. <da:thumb id="330972444"/>


Next artist or writer: