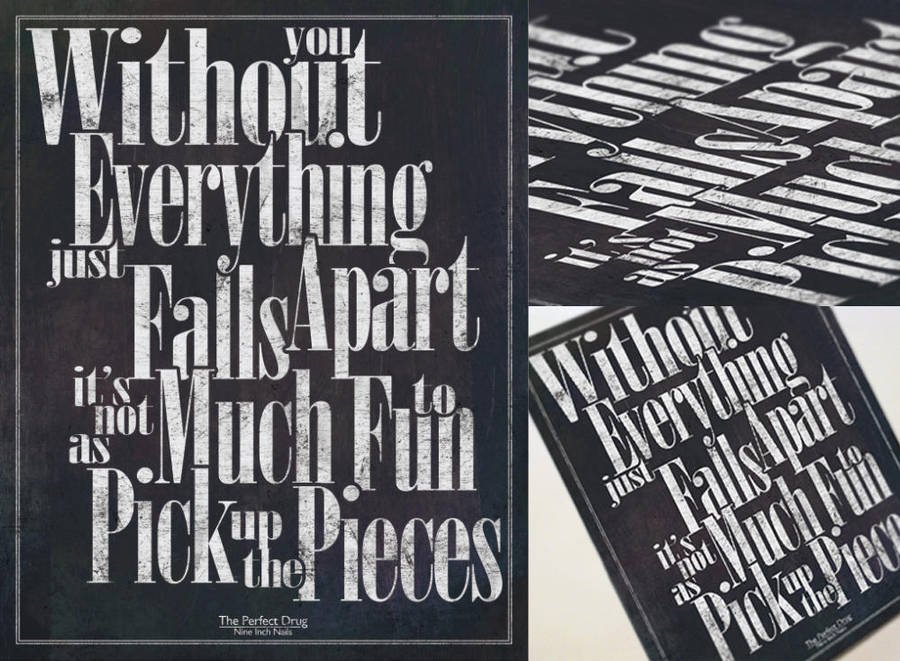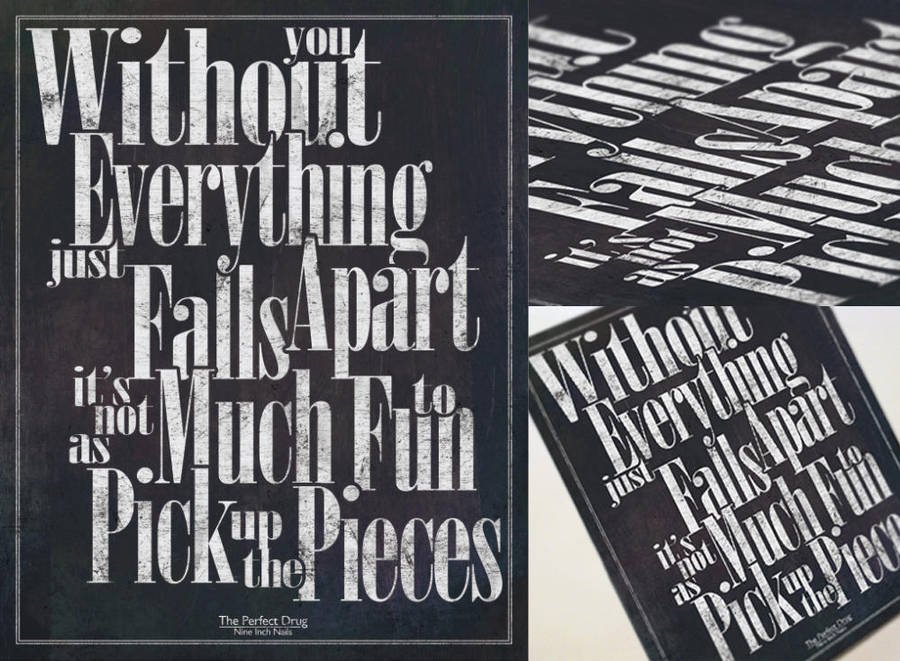 Watch
A pretty basic serif typography poster created from the lyrics of The Perfect Drug by Nine Inch Nails
Lyrics belong/copyrighted to Nine Inch Nails.
Other(s) in this series:
Wish

Ah man you've got me listening to the whole discography again.
Reply

Its my go to music most days. For some reason I never get tired of it. There are a few more based on other songs in the discography I am working on.
Reply

Reply

Reply

Nice

Reply