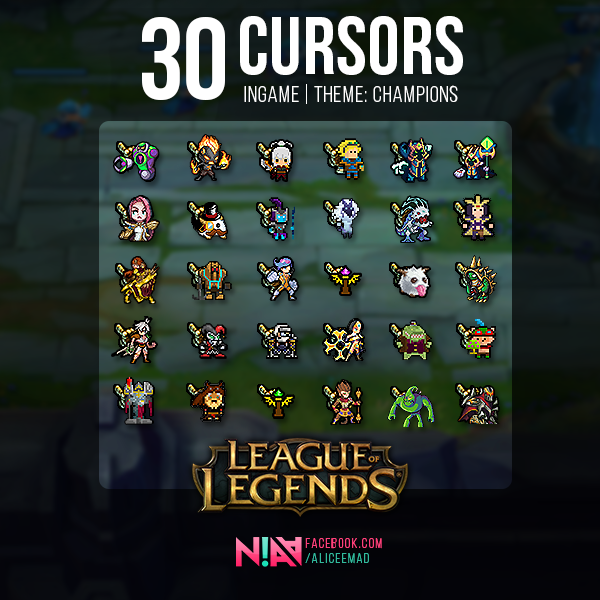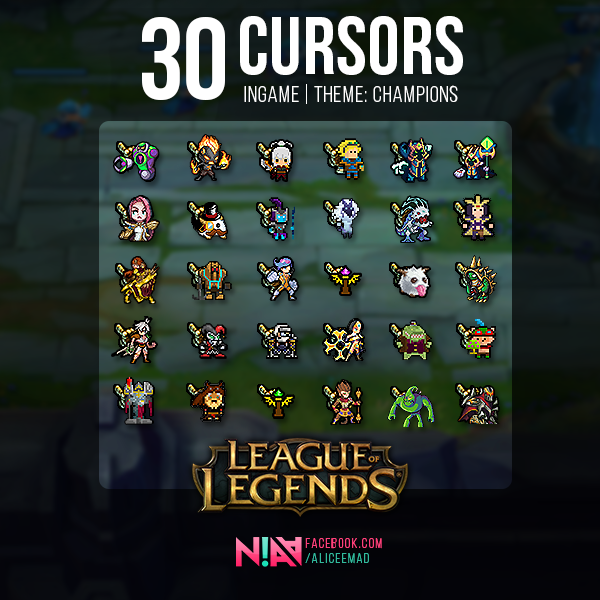 [CREDITOS] Pixel Art




¿CÓMO PUEDO USARLO?


Descarga el archivo con el botón Download en la esquina superior derecha.

Extráe el RAR, selecciona el archivo Hand1 del campeón que desees y cópialo a esta carpeta:
(Donde está instalado LOL)\RADS\solutions\lol_game_client_sln\releases\(Los NÚMEROS)\deploy\DATA\Images

Y ya! Ahora puedes disfrutar de tu nuevo cursor en juego

Se agradece el apoyo vía Comment, +Fav, +Watch


Facebook: www.facebook.com/AliceeMad

_______________________________________________________________________

HOW TO PUT IN CLIENT


Download the RAR file by clicking "Download" button in the right side of page.

Extract the archive and move the file Hand1 (you choose the champ) to this folder:
(Where is LOL installed)\RADS\solutions\lol_game_client_sln\releases\(the numbers)\deploy\DATA\Images

Now you can enjoy your new cursor ingame



Battle Boss Blitzcrank, Brand, Dragonblade Riven, Ezreal, Final Boss Veigar (2), Fiora, Gentleman Poro, Kalista, Kindred, Kog'Maw, LeBlanc, Leona, Nautilus, Neon Vi, Pink Ward, Poro, Rammus, Riven, Shaco, Shockblade Zed, Sivir, Tahm Kench, Teemo, Turret, Udyr, Ward, Wuong, Zac & Zed.