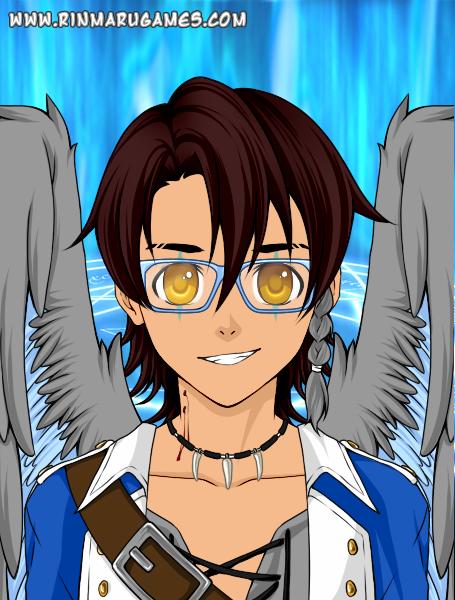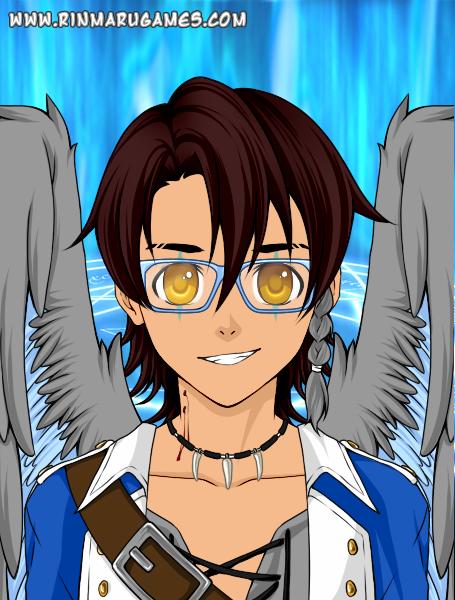 Watch
Name:
Fargonius Benton Sungaze
Gender:
Male
Age:
16
Relatives:
Mother, older brother, Ali*
Species:
Half-Angel (Father's side)
Occupation:
Student at Highland Academy (BSOS)
Birthplace:
Residential District (Hospora)
Birthdate:
Minus 16 March, 89
Personality:
Friendly, easily humored, protective of Ali
Bio:
As a kid, Fargo had two older brothers, twins, and they served in the Royal Army. In a battle, one of them died, and the other vowed never to let anyone die due to his short comings. This trait rubbed off on Fargo, and since then, Fargo has protected Ali and has trained to join the Royal Army himself.
Talents/Skills:

-Advanced Sword-fighting
-Can turn into a cloud of fog (

)
-Three-part harmonizing... with himself
-Shooting flaming balls of blue spirit energy
-Cross into the spirit realm
*considered her as family growing up, but now they are dating