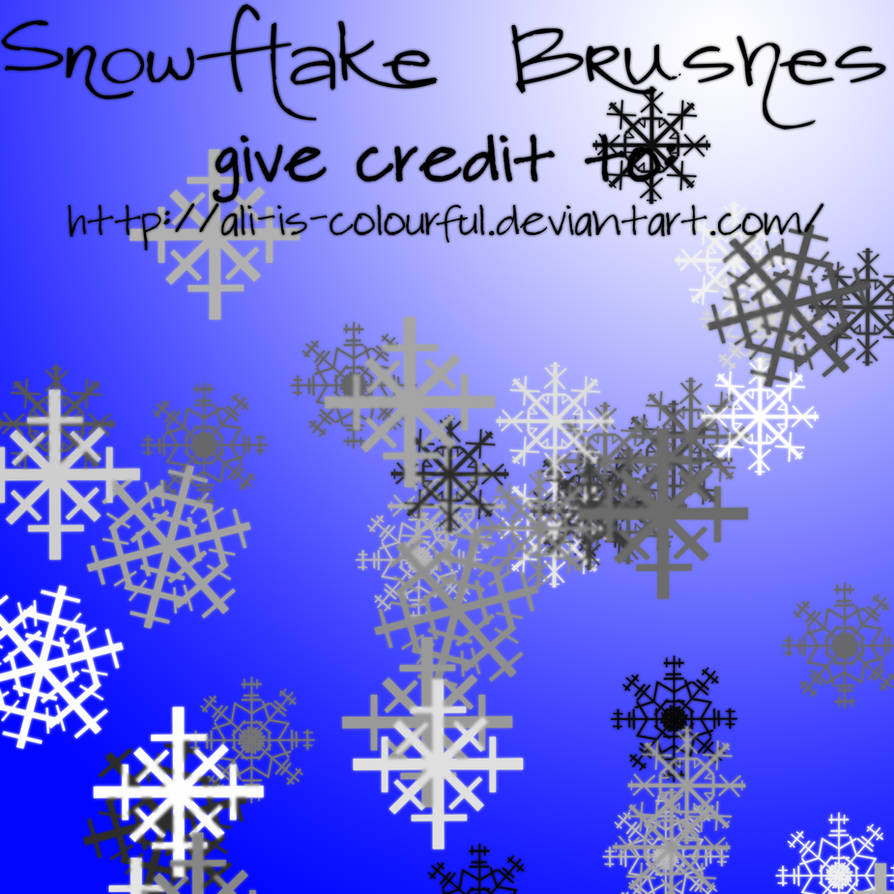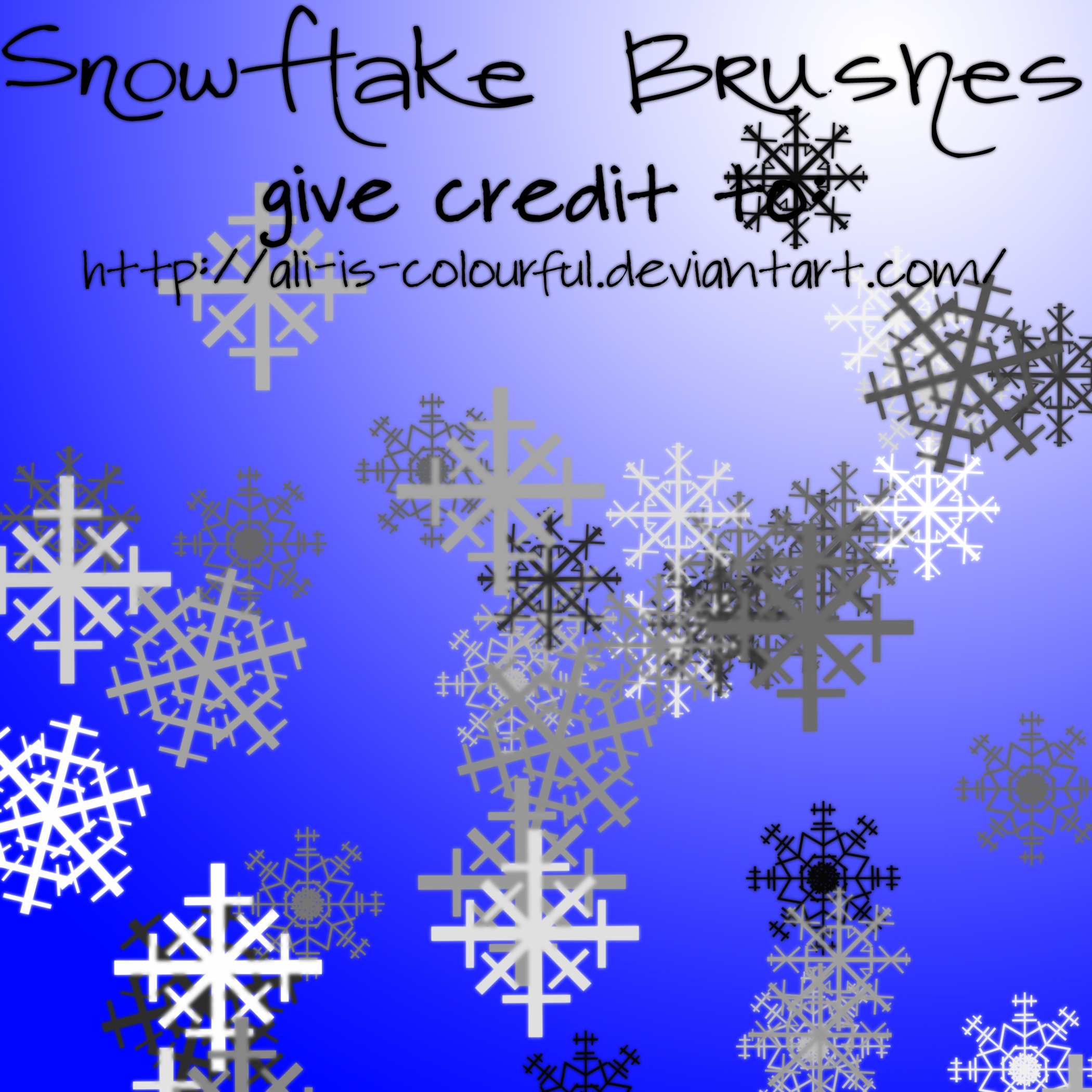 Watch
snowflake brushes i made 100%, enjoy!
please link back to me :3

for best results!!: choose two colours, go to your brush settings, and put hue jitter, spacing, and scatter on 100. have fun (:

JOIN IN
#AllOfMyWorld



IF YOU WANT TO BE CO-FOUNDER OR CONTRIBUTOR. JUST JOIN C: THANK YOU!

UNTENE EN
#AllOfMyWorld



SI QUERES SER CO-FUNDADOR O CONTRIBUIDOR. SOLO UNETE C: GRACIAS!
Reply