STATUS:
Commissions - OPEN
PRICES

*per character*
Points or Paypal (USD)


Quick Sketch
Chibi or Head Shot with shading - $0.75 or 75 points
Chibi or Head Shot without shading - $0.50 or 50 points
Head Shot or Full Body Chibi
Color with Shading - $4 or 400 points
Flat Color - $3 or 300 points
Line Art - $2 or 200 points
Sketch - $1 or 100 points
Part Body (Bust/Waist/Thigh Ups)
Color with Shading - $7 or 700 points
Flat Color - $6 or 600 points
Line Art - $5 or 500 points
Sketch - $4 or 400 points
Full Body
Color with Shading - $10 or 1000 points
Flat Color - $9 or 900 points
Line Art - $8 or 800 points
Sketch - $7 or 700 points
Backgrounds
Transparent, Solid Color, Sticker Effect, or Simple Items (such as the flowers in the examples) - free
Simple Background - $3.50 or 350 points
Complex Background - $7 or 700 points
EXAMPLES
Quick Sketch

I use a timer on these drawings,
expect incredibly rough sketches
and minimal detail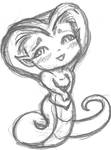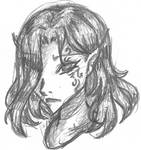 Sketch

still rough, but neater than the
quick sketches and they can have
more detail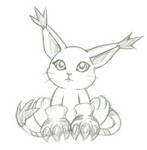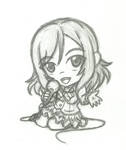 Line Art

digital can have the option for thick or thin lines,
traditional will only have thin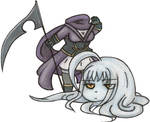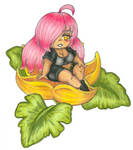 *sketches will always be traditional*
*you may choose either traditional or digital for line art and colored drawings*
WHAT YOU GET
300 dpi png file(s) of your commission
sizes vary
RULES
I reserve the right to deny any commission.
Commissions are for personal use only. Do not use them for profit.
Do not claim the commission as your own work, edit it in any way, or make a base from it.
You may not submit the commission to another DeviantArt gallery. I will be placing a low-res, watermarked version in my own DA gallery (if you would prefer to be "anonymous" in the submission's description, let me know before I put it on DA).
High-res commission file(s) will be provided via Sta.sh, please download them. I will be deleting commissions in my Sta.sh after one week from the day I send you the link.
I will not be providing WIPs unless asked to do so. Know that any WIPs I send will be small, low-res files with watermarks.
If you are interested in commissioning me, please send a note titled "commission" with an idea of what you would like along with the filled out order form.
Payment is required before I start the commission.
Refunds will only be provided if I am not able to finish the commission.
Do not pay until I tell you. If you will be paying with points, then a personal spot in my commission widget will be set up for you. If you pay with PayPal (USD only) I will provide my PayPal email so you can send the payment.
Do not pay through my donation pool or gift me points (any points sent like this will be treated as a donation)
First paid, first served.
Be patient and kind. Art takes time and life happens. If you are rude to me, then you can be sure I will decline or stop (with no refund) your commission.
Do not post negative comments about yourself, other users, my art, or me.
I will be happy to answer any questions you may have
regarding commissions, art t
rades, or requests.
WHAT I WILL DO
1. Any Gender, Any Age
2. Human(oids), Anthropomorphic, or Animals
3. Original or Fan Characters
4. Artistic/Tasteful Nude



Note: My best work is usually with young adult, human(oid) females or
chibis of any gender.
However, I am willing to work with almost anything.


WHAT I WILL NOT DO
2. Porn/Hentai




ORDER FORM


Your time and support are greatly appreciated!
*Prices & Rules are subject to change*