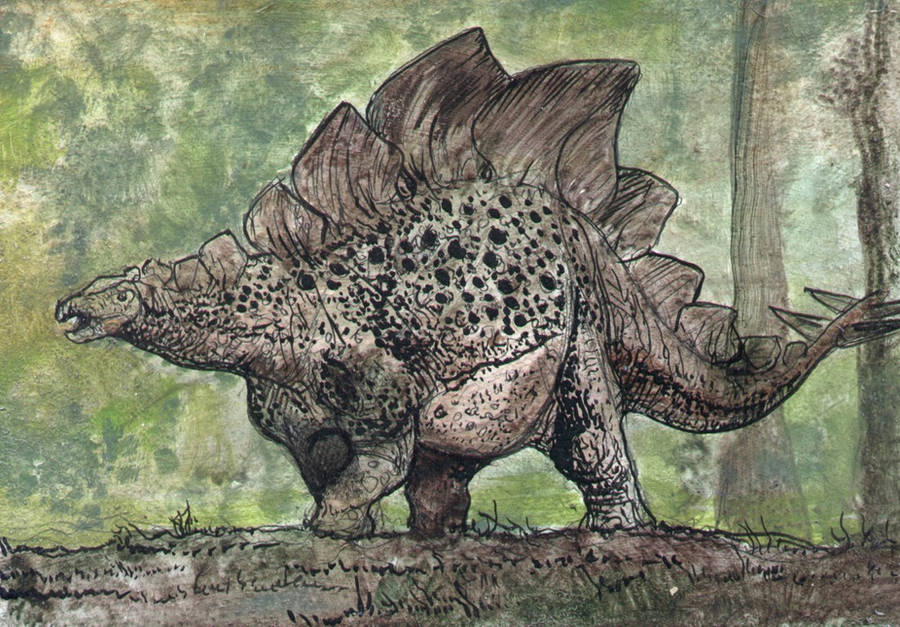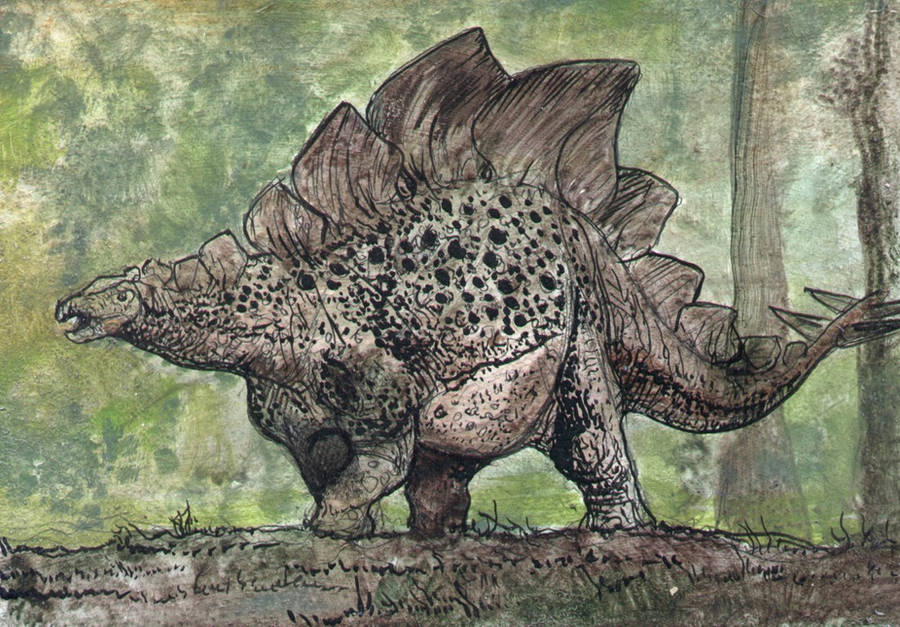 An un-retouched scan of a small Stegosaurus painting. I painted this after seeing a pic of a beautiful in-situ skeleton that showed the arrangement of the plates very clearly. I did not add their dermal armor for some reason--like not finishing it???

--but I like it. Maybe I'm nuts. Nah. Insane's more like it. I've been asked for color dinos, and here's the first. Hope you like it. I'm open for information on the plant life from back then. Actually, I'm always open for that; the more, the better.
My own critique on the dino--I think I made its lower limbs too thick. It needs the armor it had on the neck--is cool looking stuff! Did I get the number of plates correct? Don't know, since I did it from memory after studying the skellie. Info on that, IF KNOWN, will be appreciated. It might have been colored garishly in real life, but I think this brown is also possible.
I'm leaving the license open for anyone who wants to copy and color and submit it here on DA. Just remember and tell where it came from and do NOT interfere with my own use of my own product.


i could see your really like dinosurs
Reply

Love them, as long as they're not trying to kill me!
Reply

lol i never actully drew one i have draw a head of one but it's not uploaded i was trying to come up with cretuer desines but it's not uploaded
Reply

Reply

well that kinda hard to do atm cause my internet is cut off and the computer in broken and my tv is cut off too a actually drew a few new things not finished but frames lol i'm kinda going through hard time atm is the best way to say it lol
Reply