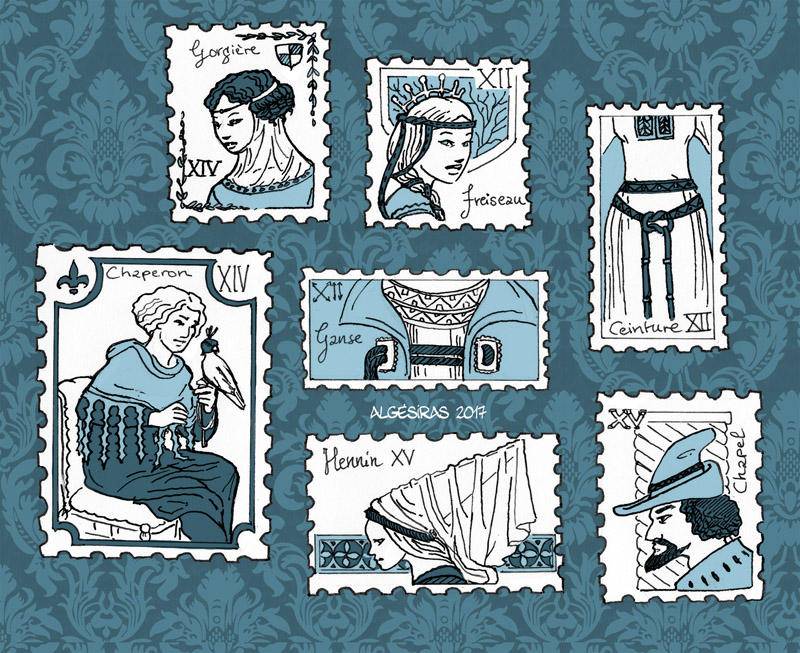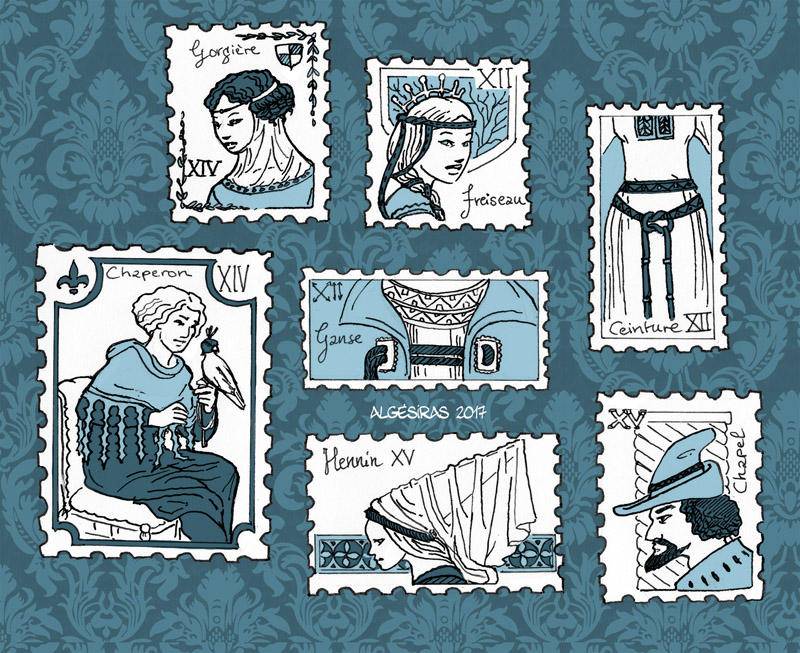 Watch
Theme for week 3 is medieval fashion details.
No country or price in these stamps, only the century and the (french) name of the accessory.
They are all inspired by Viollet-le-Duc.
Color is CG,
here
on tumblr.

Superbe ! J'aime beaucoup ces coiffes et autres accessoires médiévaux

.
Reply

Mercii, c'est gentil car je trouve mon trait moins efficace sur cette semaine même si j'aimais bien l'idée.
Reply

Très créatif.

Reply

Merci beaucoup! J'aimais bien l'idée, je suis moins satisfaite de la réalisation (pas fan de mon trait par comparaison aux autres semaines). J'espère faire mieux pour la suivante. ^^
Reply