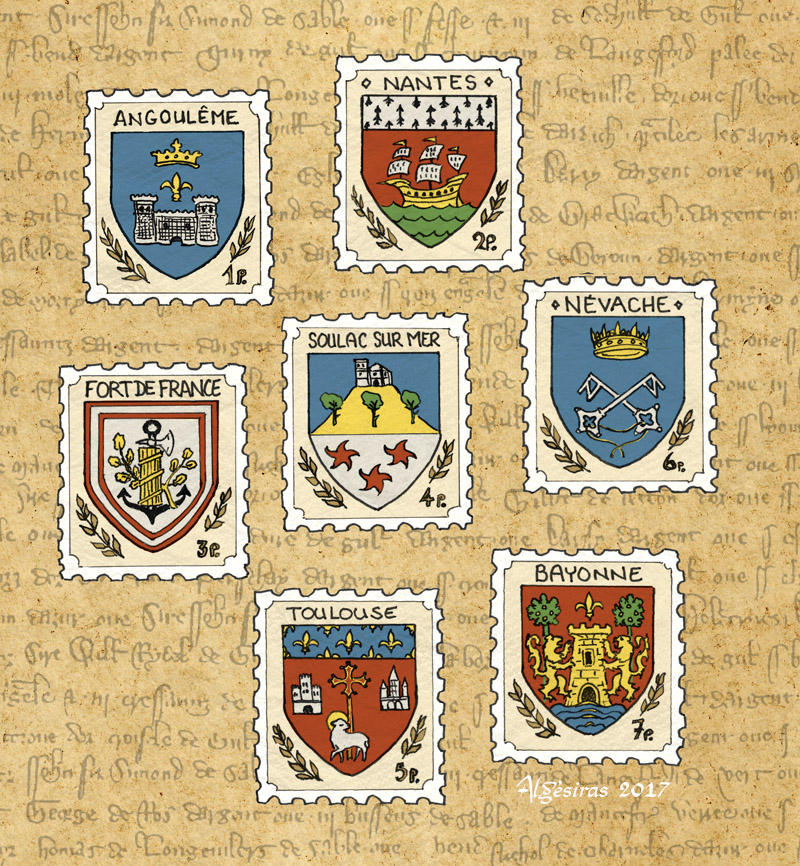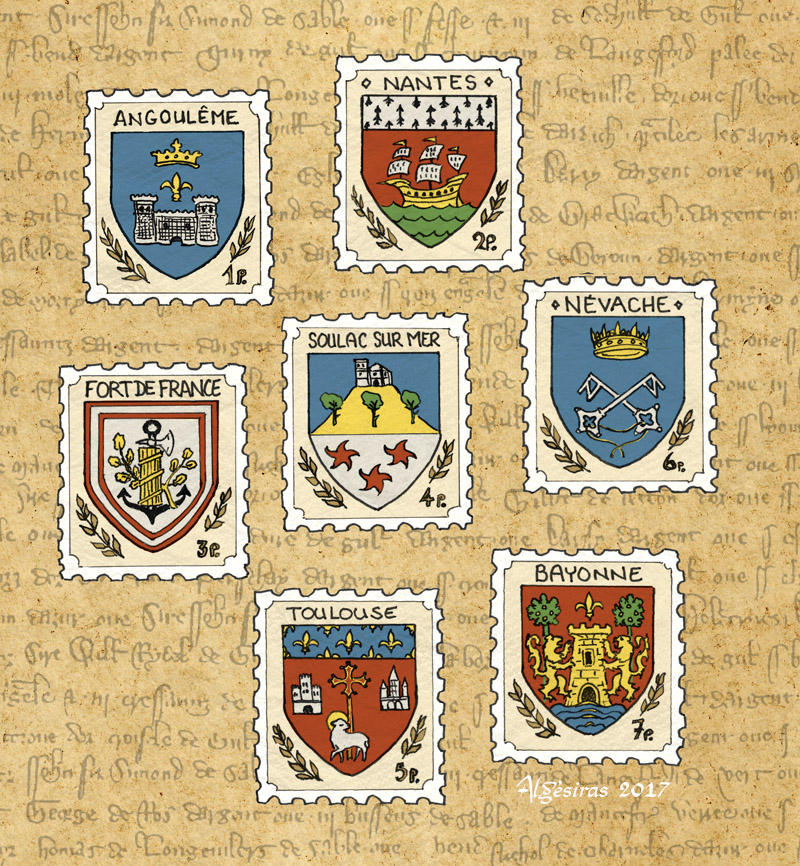 Watch

You also colored them! So cool!
Reply

Thank you! Yes, if you want to let them in black and white there are codes to figure the colors (vertical lines are red, etc) but I was too lazy to do that on tiny drawings! XD
Reply

Reply

Merci beaucoup!! J'ai découvert votre page en faisant des recherches sur l'héraldique justement, et je suis super impressionnée par tout ce que vous faites.

Reply

Merci !
Cette planche me rappelle la vieille série de timbres héraldiques :
3.bp.blogspot.com/-2a8uOgqt1qU…
Reply