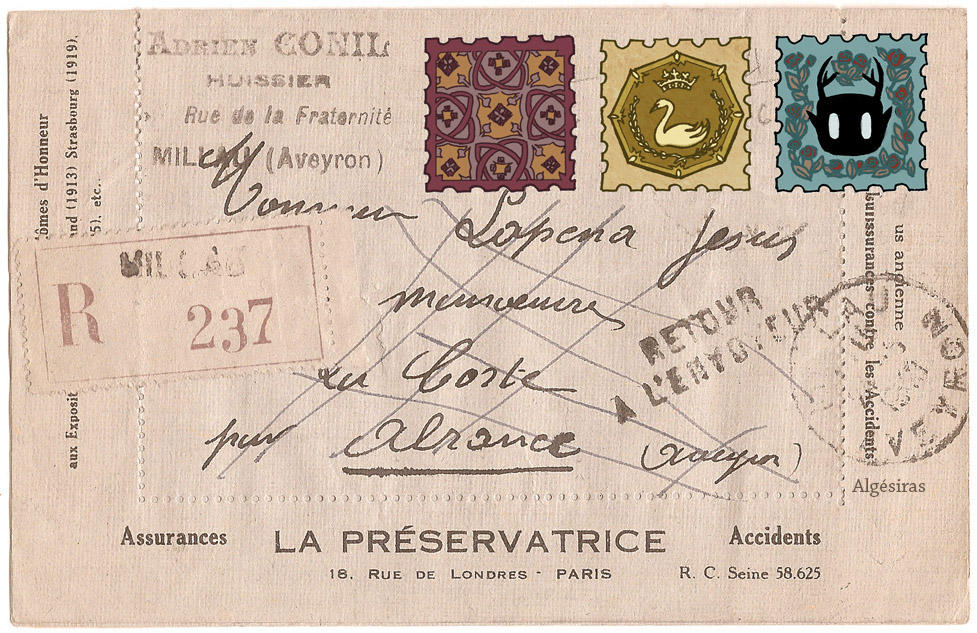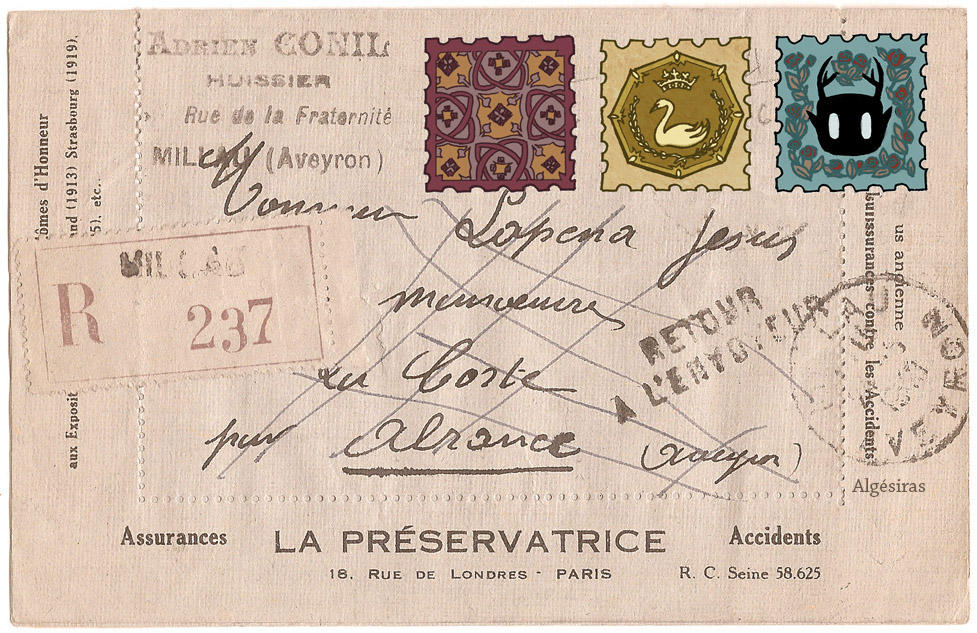 Watch
For the 3 last days of Inktober 2017 I wanted to make small square decorative stamps.
1) classic pattern
2)
Tremontaine
sigil based on
Ellen Kushner
's novel
Swordspoint
3) My Pet Wendigo with flowers
Ink + felt pen on paper, color is CG. They are shown on a vintage french envelope I scanned.
Here
on tumblr