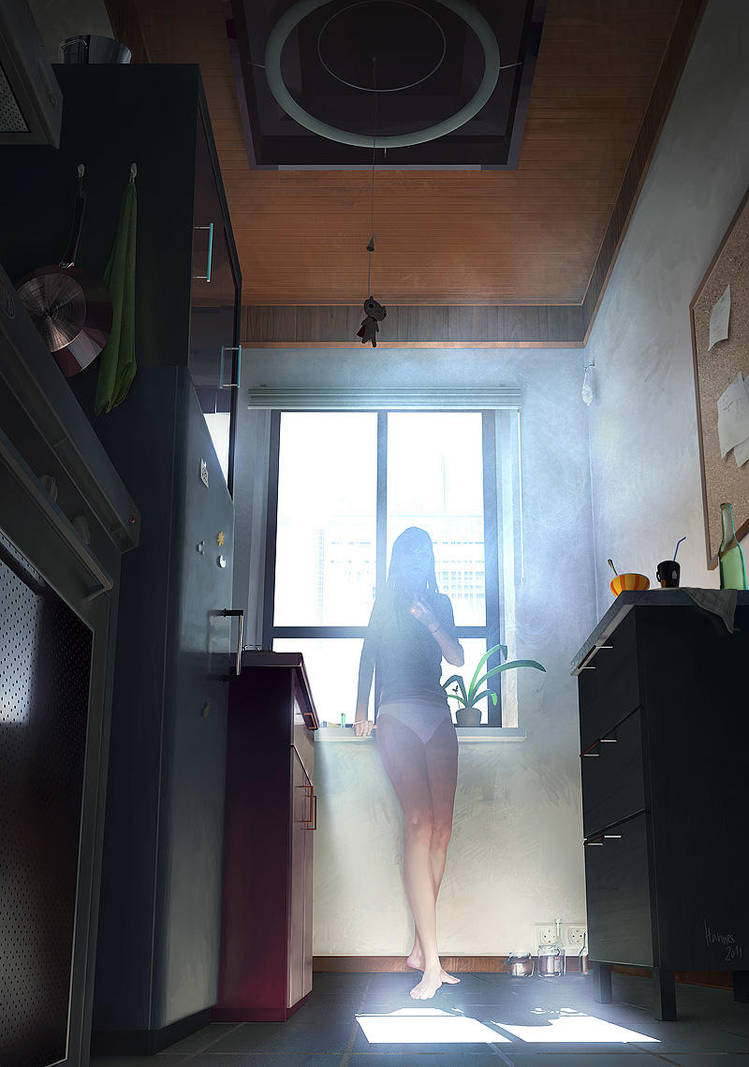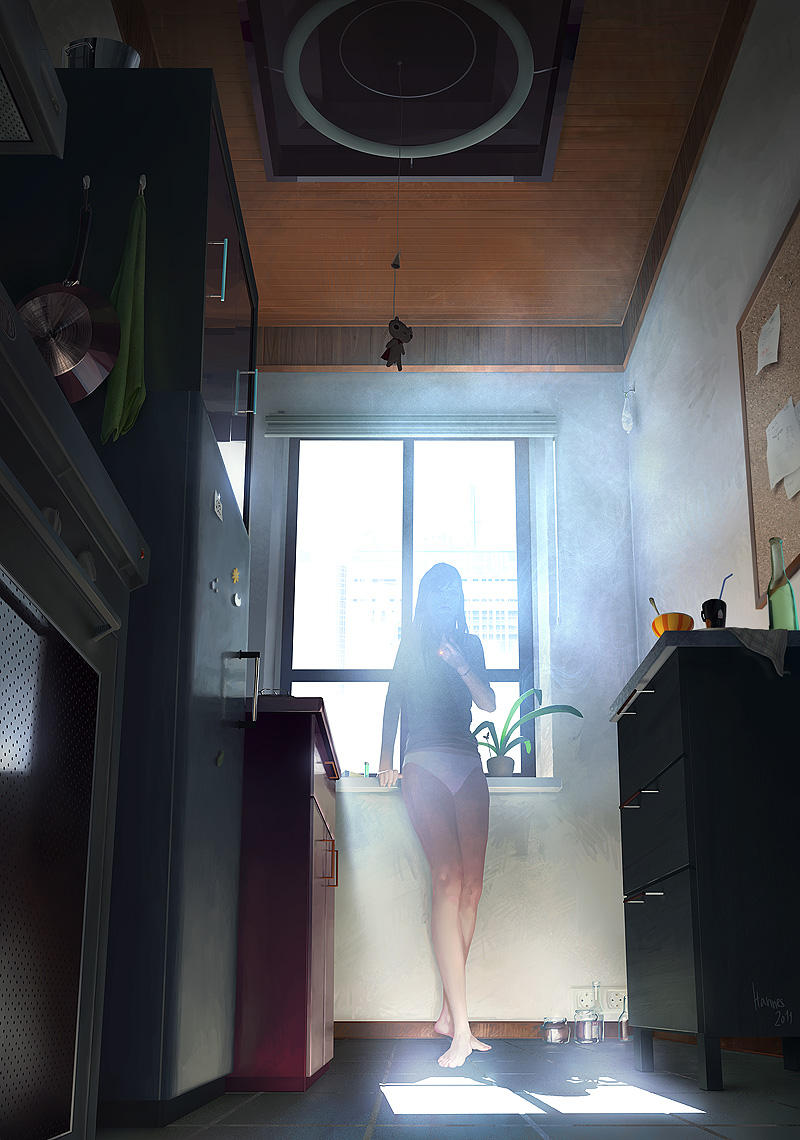 Watch
______________________________________________
Don't smoke! Instead, follow me on
Facebook!
______________________________________________
Edit: Thanks for the DD, awesome!

__________________
Hi!
It's been a while since I've done anything more than a sketch, but over the weekend I finally found some courage to do a painting :3 So, here we go. Done in PS CS3, stretched over 3 days, with lots of breaks. All from imagination, and speaking of that, it turned out fairly close to what I had in mind, so I'm happy <3 And I hope, at least hope that my work is moving in a slightly less boring direction ö_ö I'm tired of my paintings just being technical exercises.
Anyways, thanks for looking! I saved some steps too, go here to see them!
Cheers!
Hannes
Daily Deviation
Given 2011-04-20
Spark
by *
algenpfleger
=reaper-bunny said:
"
I know it's gotten quite a bit of views, but I was just absolutely blown away by this piece! The realism, the lighting, the atmosphere! From the steps he posted in the artist's comments it's clear that he did everything from scratch! Not only that, but for some of his other works, he's sharing the .PSD files, hoping that it will be a trend among artists! And I quote, "We could all learn from each other more!" ~*algenpfleger
".
(Suggested by =reaper-bunny, *Rosella-of-Daventry and `yasny-chan)
(
Featured by Atramina
)