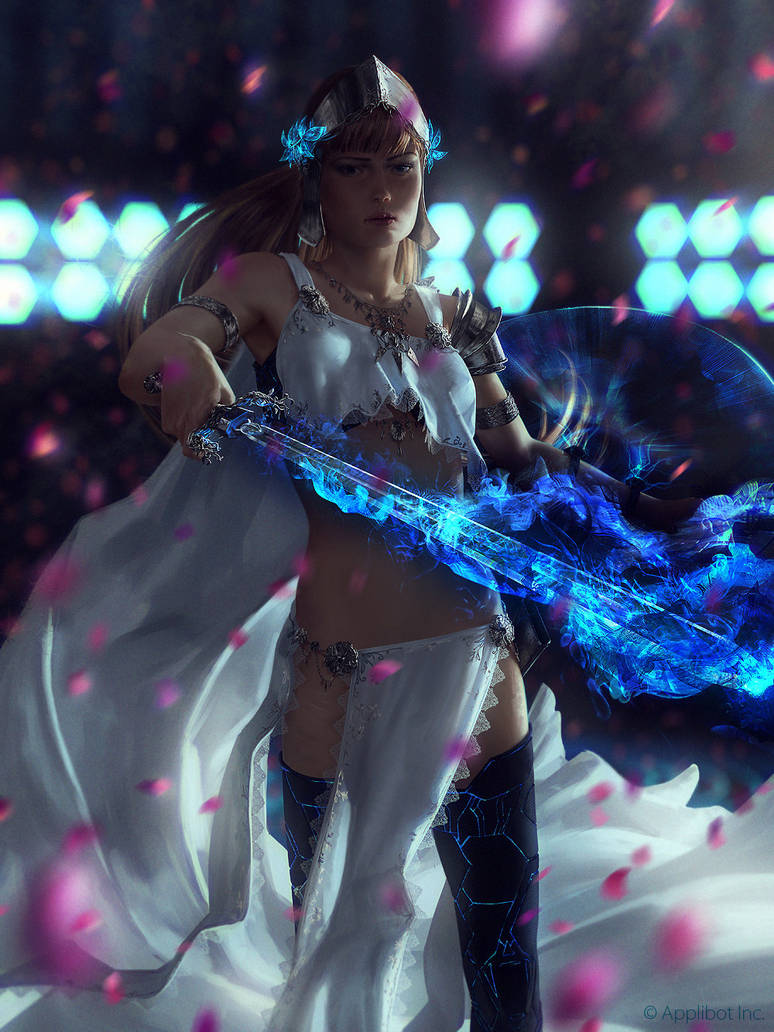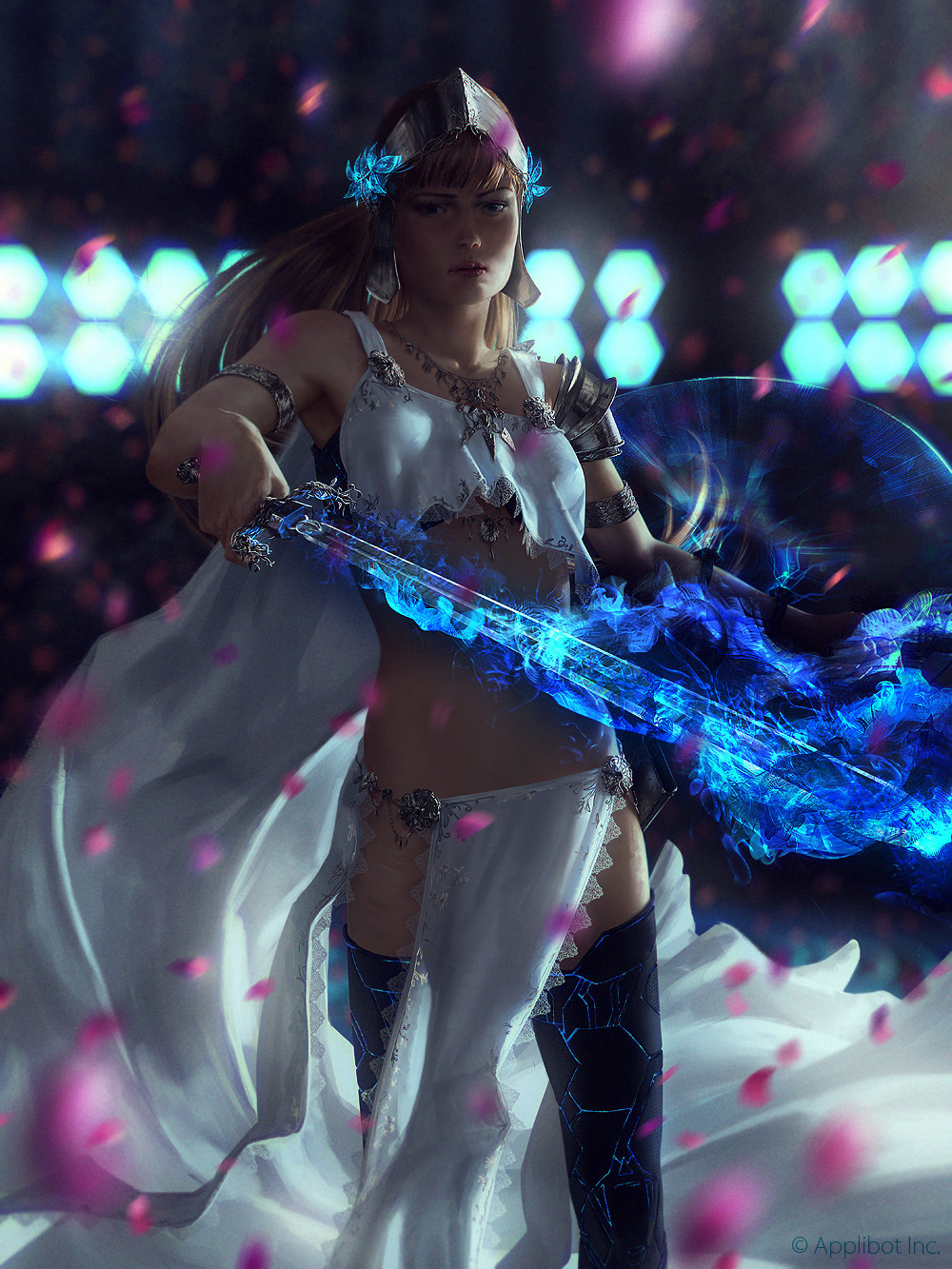 Watch
The second one in the batch, client work that I can finally show! This was lots of fun to work on because I got to try many different things. I don't think I've ever put so much effort into effects and glowy things in a painting *A* I'm still quite happy with how this one turned out (am I allowed to say that?) I know there's a lot of cheap things about it, backlight, chick with sword, flying petals, grain and so on, but it was a very rewarding piece to do and I learned a lot doing it.
Copyright belongs to Applibot Inc. so keep your tiny little hands off or they will hunt you down

Steps later!
If you feel like it,
follow me on Facebook!