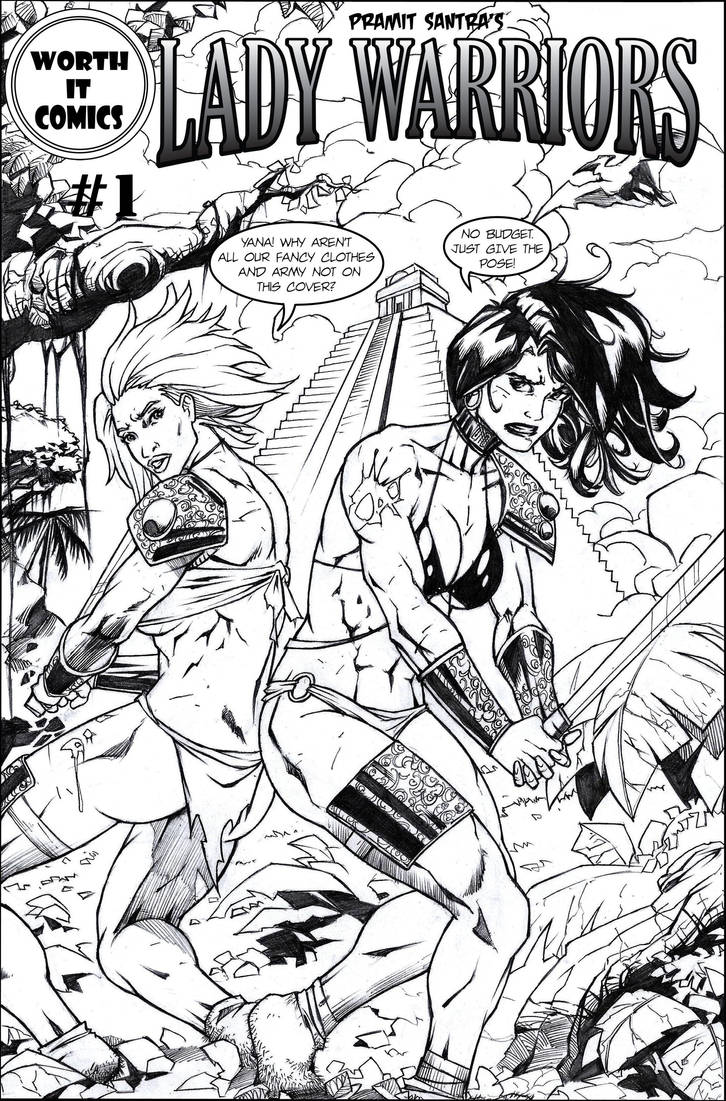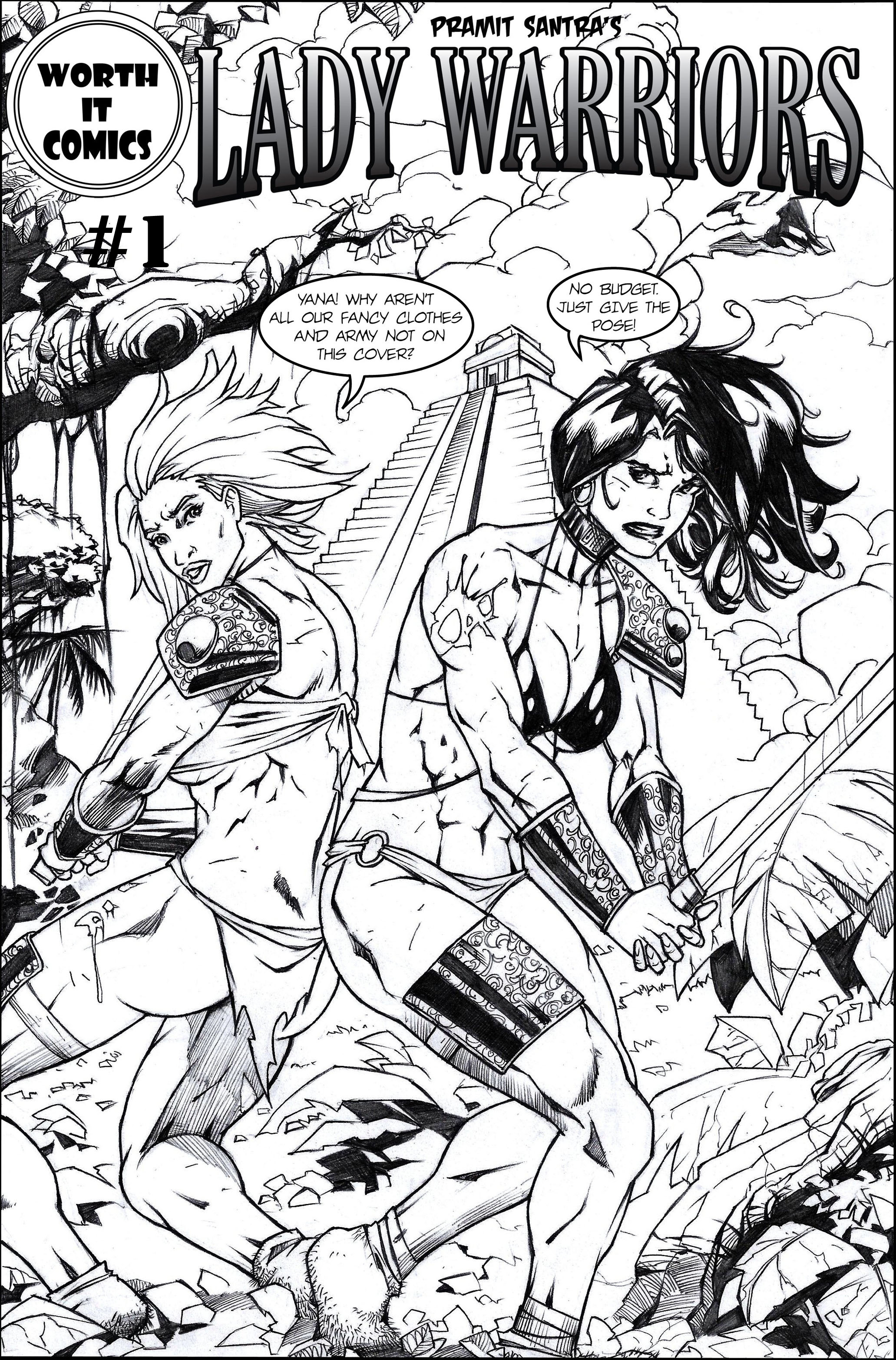 Lady Warriors #1- written, drawn and lettered by Pramit Kr. Santra
25 mb file. Hit the Download button to the right----->
On driv thru comics---comics.drivethrustuff.com/prod…
On comixfix here- comicsfix.com/books/lady-warri…

So, here it is. Complete Lady Warriors #1. So, if anybody was having trouble downloading from driv thru, here it is on DA.
It is the worst thing I've ever written but it was necessary to test my limits, plus I wanted to make a publisher logo, make a book that actually goes out there( as only one of my 8 comic books that I've drawn in last 3 years has gotten out). It has some mature-ish content but not that harsh.
Download it, share it, tell me how disgusted you are for this comic.
A very pathetic new year