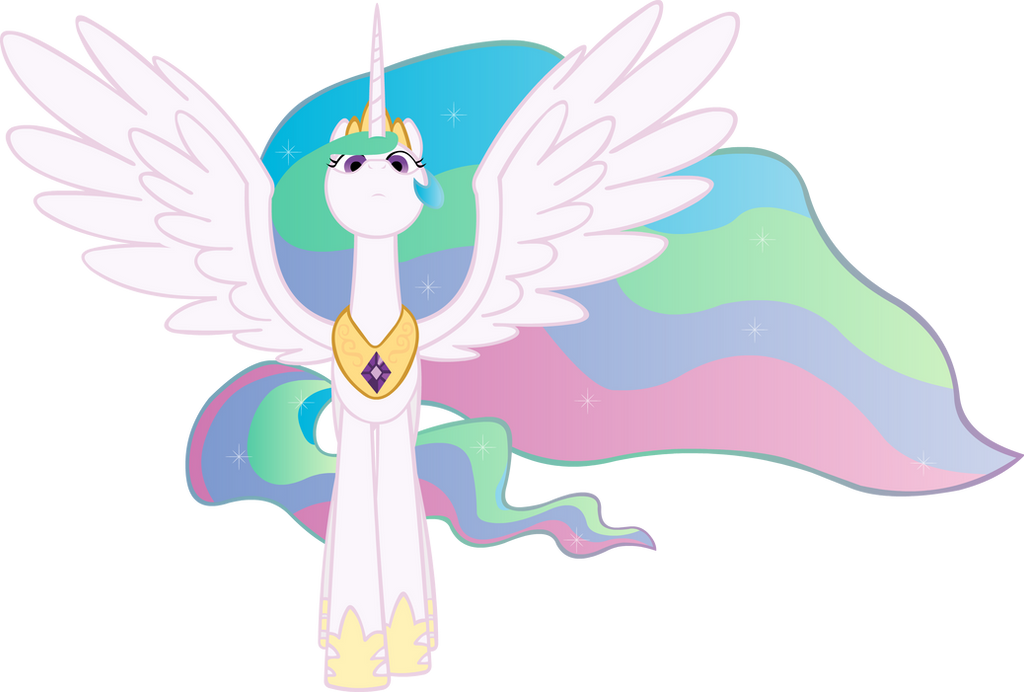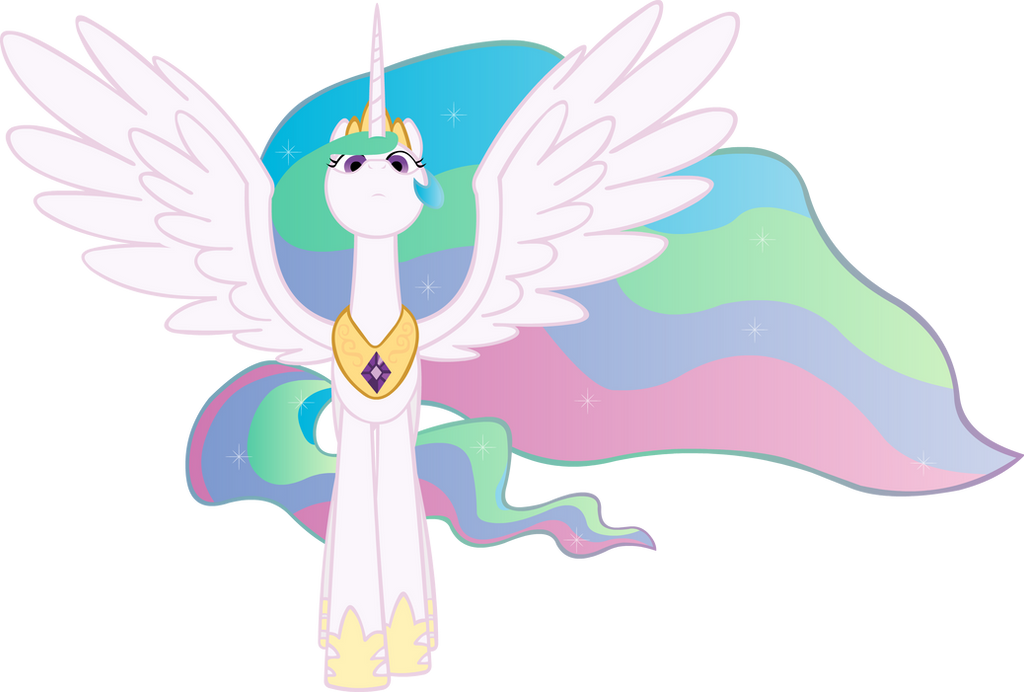 Watch
This took a really long time, mainly because Celestia has a lot of colors, her wings are huge, and... yeah. It was pretty hectic.
This pose was super badass and I hadn't seen it vectored before, so I decided to do it. I also need this for a YuGiOh! Card. Eeeyup.
EDIT: I fixed a bunch of errors, such as missing patches of color and missing outlines in certain areas. It's all good now, and bigger!
EDIT 2: Last change, I promise. I changed her outline color and VAGUELY changed her body color. Now it won't resemble Pinklestia.
Credit goes to Hasbro and Lauren Faust for My Little Pony.