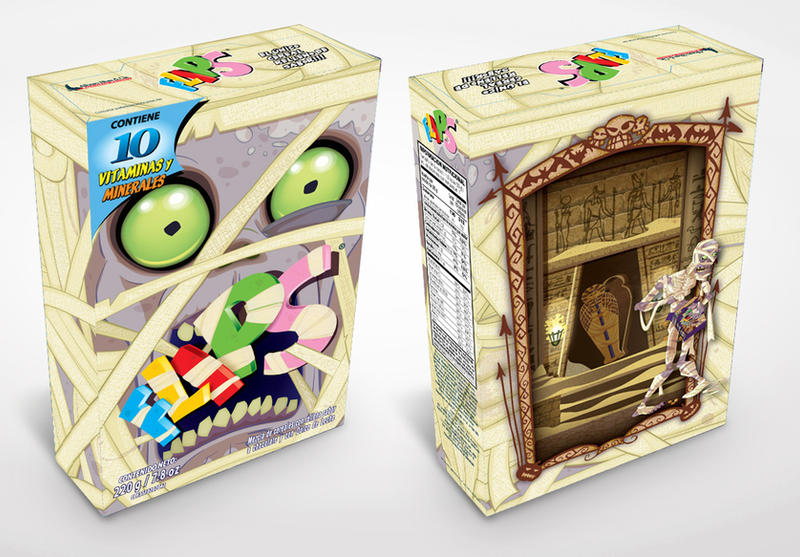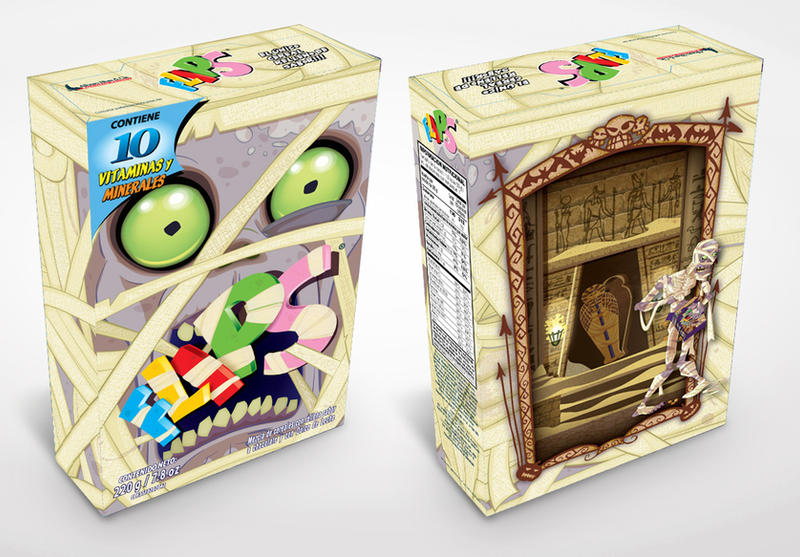 Watch
A kinda crude, not final version, 3d mock-up of the packaging art I did a couple of years ago for a snack/cereal brand. Goes without saying this is a "special edition" for the Halloween Season. There were 5 boxes total.

I haven't seen the actual boxes in the supermarket, yet, but the artwork is all over their website, facebook, etc. I've been told 2 or 3 of the box designs were released in neighboring Colombia, but I've been unable to confirm it.

This is the Mummy box.

eSTA ES MI FAVORITA. Y LA DE MI HIJA JEJEJE. EXCELENTE TRABAJO PAISANO.
Reply

Gracias. Perdona que te pregunte ¿llegaste a ver las cajas de Halloween en el supermercado? Yo solo pude ver las ilustraciones en el site de Flips, pero hay gente que me dice que si llegaron a salir en las cajas de cereal.
Reply

La caja de Flips grande se la comprábamos siempre a mi hija, La de la momia era su favorita.
Reply

De las que hice, si pude conseguir fácil las de navidad que tenian forma de trapecio. Las de Halloween, nada. Capaz este año todavía usen los mismos diseños (aunque lo dudo) y logre comprar algunas.
Reply

En venezuela solo he visto la de el hombre lobo!
Reply

¿En serio? En los supermercados cerca de mi casa, no llegué a ver ninguna. Tomaré tu palabra como cierta. Al menos si salieron por ahí.

Reply

haha si puedo le tomo una foto y te dejo el link por aca! creo que aun hay a la venta.
Reply

Oye, si puedes sería bueno. Te puedo mandar un mensaje privado con una direccion de e-mail para que me envies la imagen. Por cierto, una prima tambien me comentó que vió 2 de las cajas en un supermercado en Caracas.
Reply

Reply