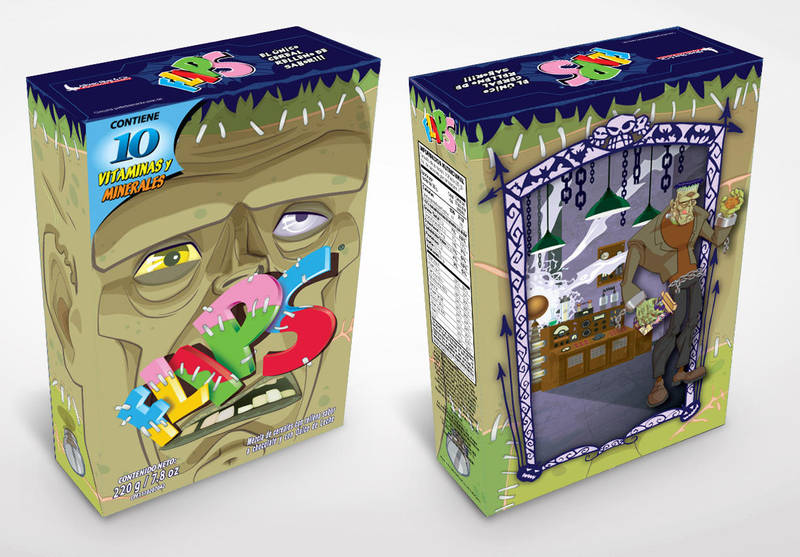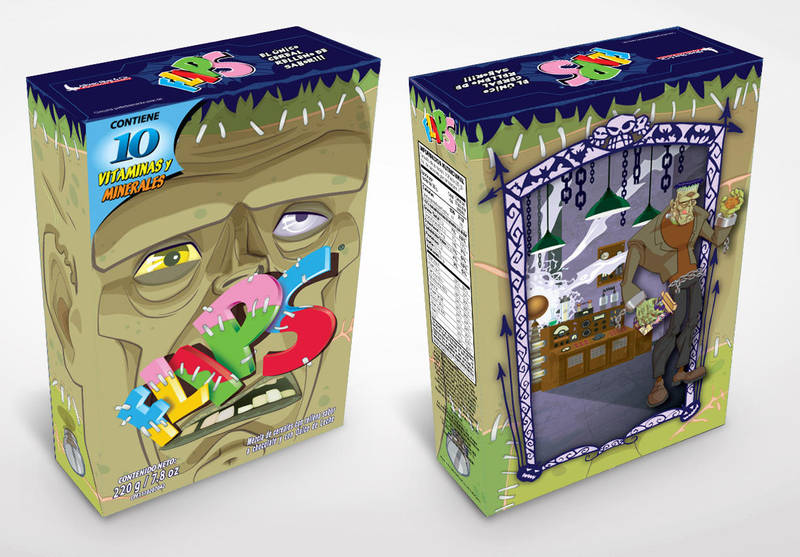 Watch
A kinda crude, not final version, 3d mock-up of the packaging art I did a couple of years ago for a snack/cereal brand. Goes without saying this is a "special edition" for the Halloween Season. There were 5 boxes total.

I haven't seen the actual boxes in the supermarket, yet, but the artwork is all over their website, facebook, etc. I've been told 2 or 3 of the box designs were released in neighboring Colombia, but I've been unable to confirm it.

This is the Monster box.