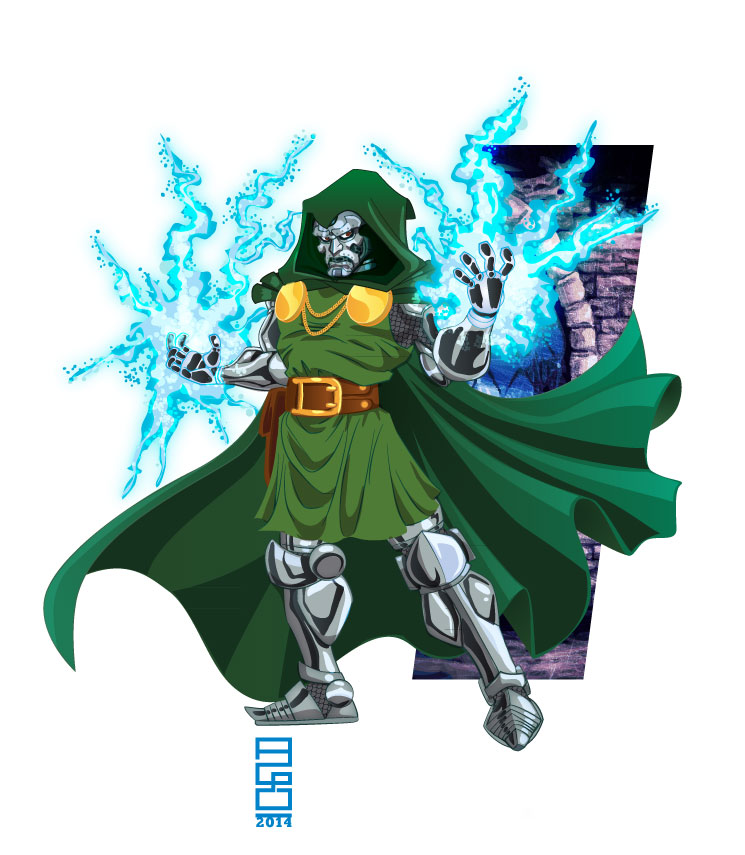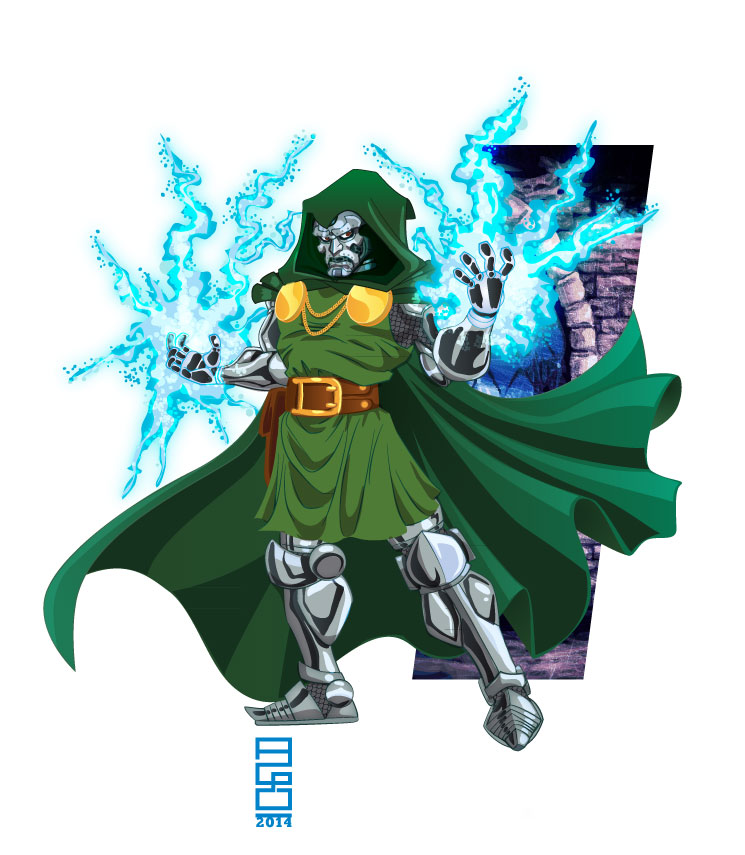 Watch
It's been (once again) a very long time since I last posted anything. Work and a family emergency got in the way. Anyways, here's the good ol' Doctor Doom, which means the Fantastic Four can't be that far behind him (truth be told, they aren't even ready on the pencil stage). Doctor Doom seems to top every "Top 100 villains" list I've ever seen, and for good reason. As much as I like DC's Luthor and Joker, there's something about Doom that I can't explain, that makes him just slightly cooler. Never cared much about the F4 though, it was when the Latverian ruler went against Spidey or the Avengers that I took notice.
I think he turned out almost like I pictured him in my head. Now the challenge will be making the rest of the Fantastic Four lineup look this good, because there's no emotional investment with those characters. Of course, four heroes + 1 villain = 5 total characters, which means there are 2 more spots to fill in this character lineup. Can you guess which 2 characters I chose? (won't be much of a surprise, believe me).
They should be ready, work allowing, later this week. Stay tuned.
Comments welcomed as always!


Reply

Sorry, I haven't checked DA in a long, long time. If you will, please resend the note. I'll keep an eye open for it.
Reply

Reply

Great work on a great villain & character. Surely my most favorite comic book villain ever.
& I totally agree & understand what makes Doom such a great villain, despite others like Luthor, Joker, or even Darkseid. But whatever reason, he's always right up there with the greatest. (#1 on my list xD)
Big fan of the F4 as well. Again, awesome work.
Reply

Reply

excelente trabajo

Reply

ALL PEOPLE FEAR DOCTOR DOOM!!!!!
Reply

Ooooooh.... Doooooooooom! Very nice, sir!
Reply