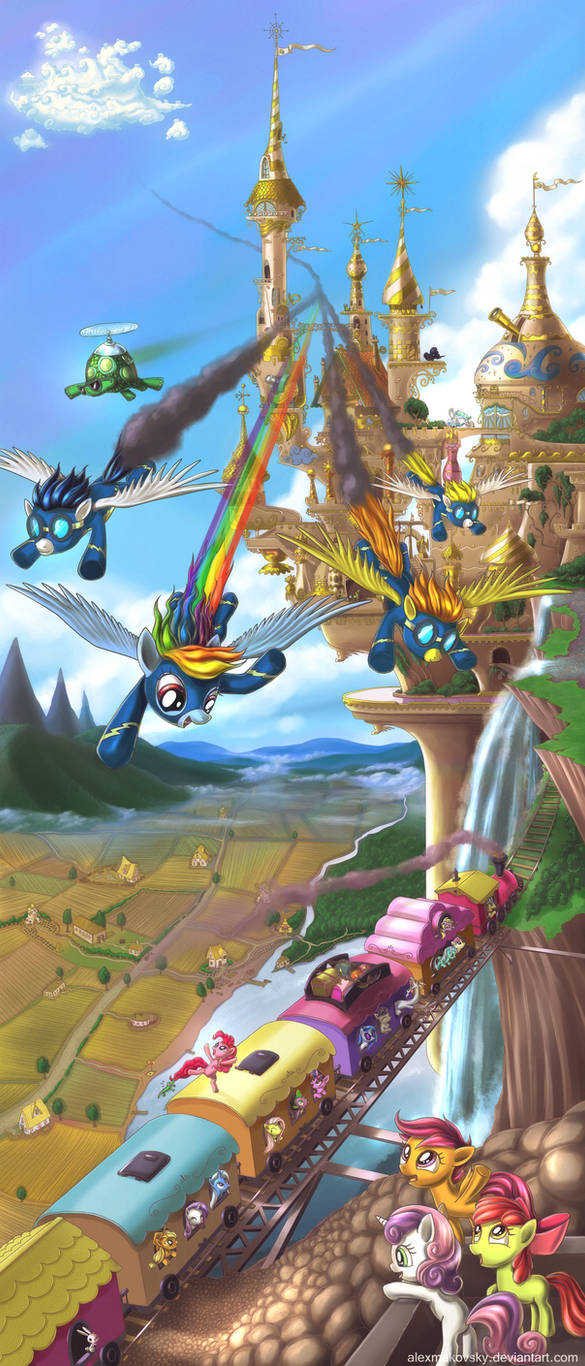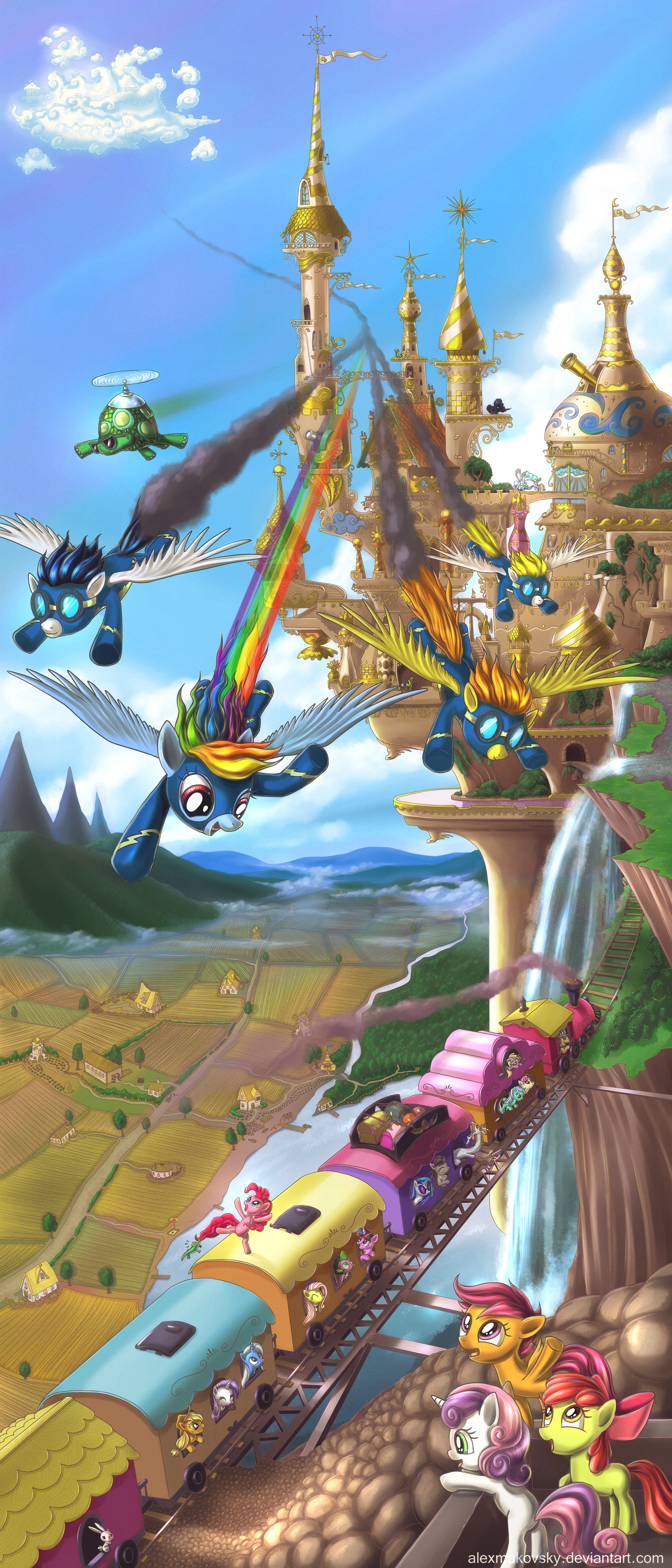 Watch
This. Is. Amazing. The coloring, the background, the structures... Dang. Now for critique. The vision for this is clear: An arial shot of the Friendship express approaching Canterlot, being escorted by the Wonderbolts with Pinkie dancing on the roof. To add to this, you have Cloudsdale in the background, the mountains in the distance, a scatter of houses in the valley, and the main point of focus: Canterlot. The colors used for this really set this piece off, which is helped by the lighting. The reflection from the waterfall is also a nice touch. The originailty is also quite strong, mainly due to your style which breaks away from the shows flash feel. The technique you used which shows lighting and shading, not to mention coloring, is great. The impact overall is brilliant, which is helped by how you have a little bit of every town in this piece: Ponyville, Cloudsdale, and Canterlot all in one piece, yet not overwhelming. Overall, amazing piece

The Artist thought this was FAIR
72 out of 74 deviants thought this was fair.
My word, this is amazing! For a start, that castle is beautiful! The level of detail is astouding.
The detail in the characters and views you have decided to include are wonderful! The fact that there are so many characters scattered around the picture is a really nice touch.
The lighting on the characters I felt was a little dramatic. The fact that there is such harsh and dark shadow on the CMC and Wonderbolts was my first of two criticisms.
My other criticism is the fact that I felt some good points were lost from the first picture. First was the lovely subtle rainbow on the waterfall. The second was the loss of some of the colour. In my opinion it was actually quite nice in the old picture with the bright almost garish colours. But these points are just little things. The overall picture is amazing, and it has got an instafav from me!
The Artist thought this was FAIR
29 out of 32 deviants thought this was fair.