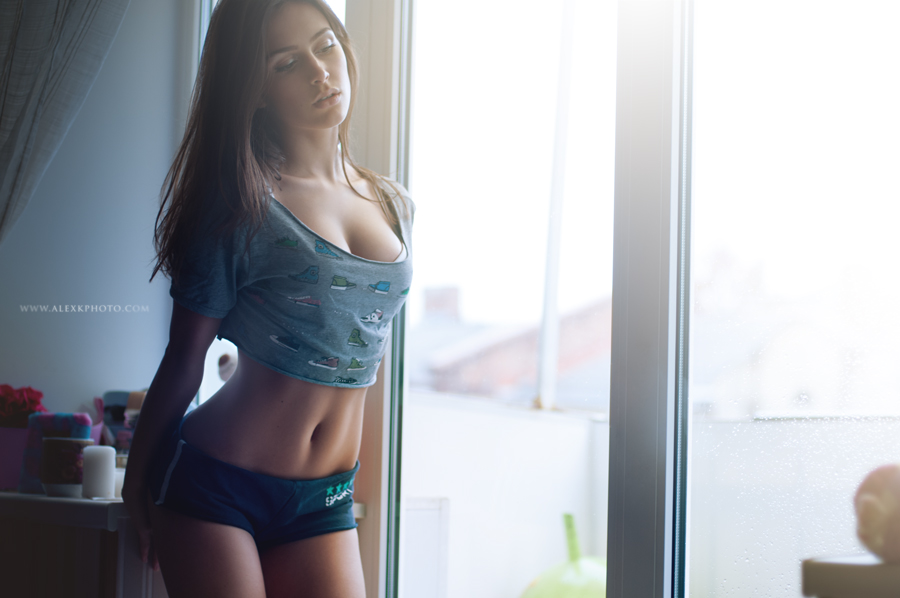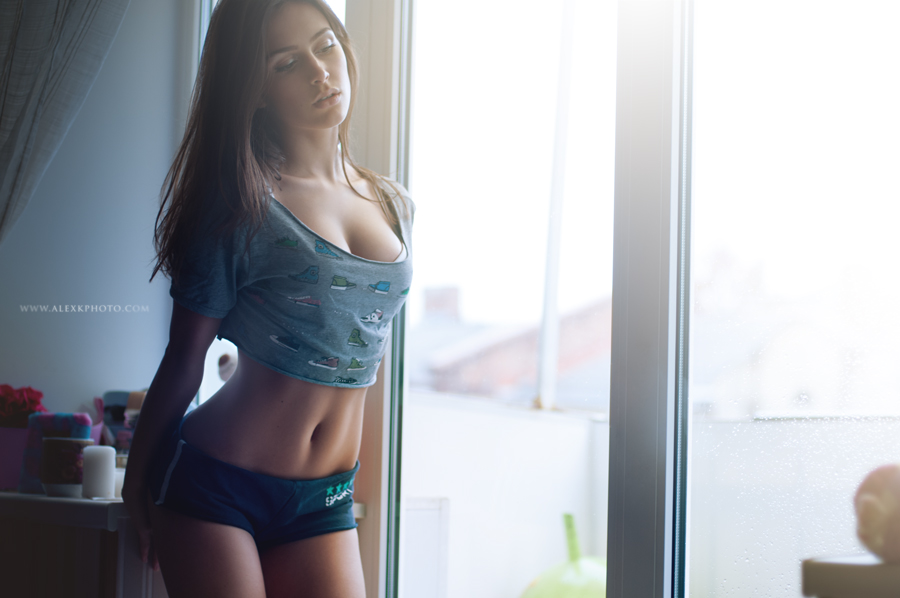 When I first saw this photo, I fell in love with it. And not just because there is a stunning model in it.

But rather because it tells a story and has an emotion to it.

The model is wearing small jogging pants and a loss cut T-shirt. Something you would wear to sleep in or do exercise with.
So, was she doing yoga or just simply stretching in the morning?
Why is she leaning against the desk or cupboard , does the world over whelm here?

An important fact, is that her face looks like it is deep in thought, or, she is trying to empty here mind. Why?

A lot of questions come to mind when you look at here. But which one is true.

The model has also this angel look, from the over exposed light outside. The colours are also all fairly similar, keeping to the blues, purples, greys and greens. The only object that distracts the mood, is that light green thing outside the window.

Nothing else in the photo has to much detail, so the only focus point is the model and desk.

Again, this is a really good and lovely photo.
The Artist thought this was FAIR
95 out of 96 deviants thought this was fair.