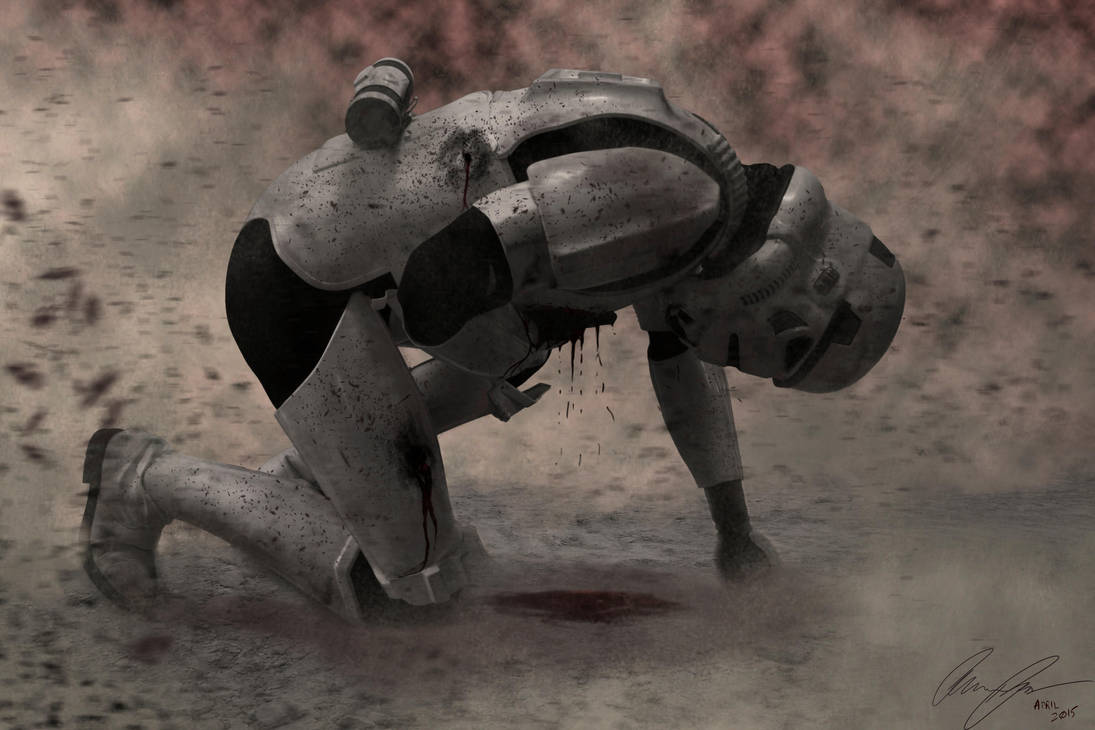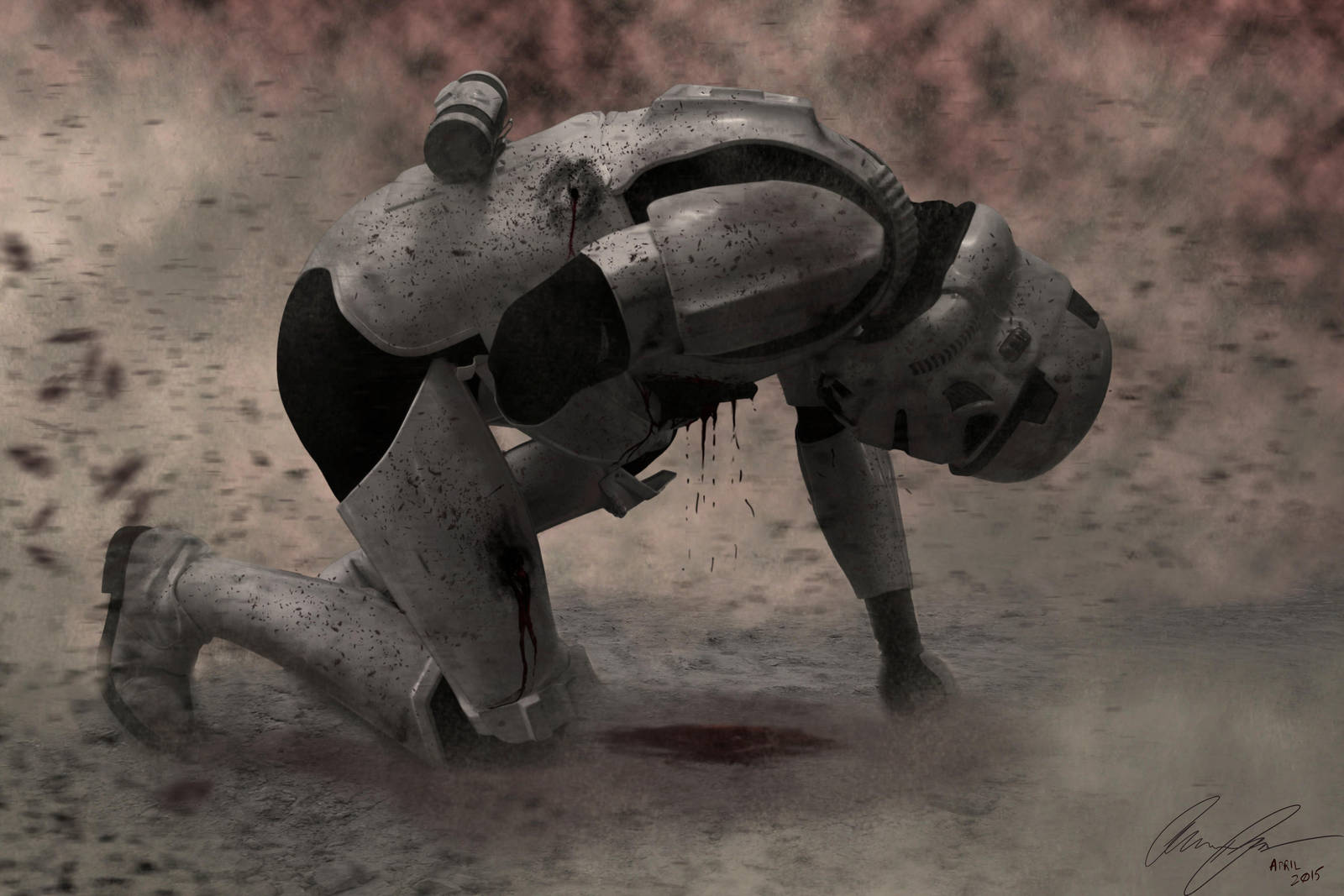 Watch
Since I saw the Star Wars: Battlefront trailer, I wanted to create a Star Wars related piece of art. I saw a picture online very similar to this and it inspired me. I wanted to recreate it.

This photo was taken with a Canon Rebel t3i. This is a picture of myself in my personal set of Stormtrooper armor. (hurt to get into that position.. the armor is so clunky!)

It was taken in front of a green screen with several lights. I then brought it into Photoshop with my Cintiq 13HD and painted/manipulated it.

Hope you enjoy! I had a lot of fun making it.