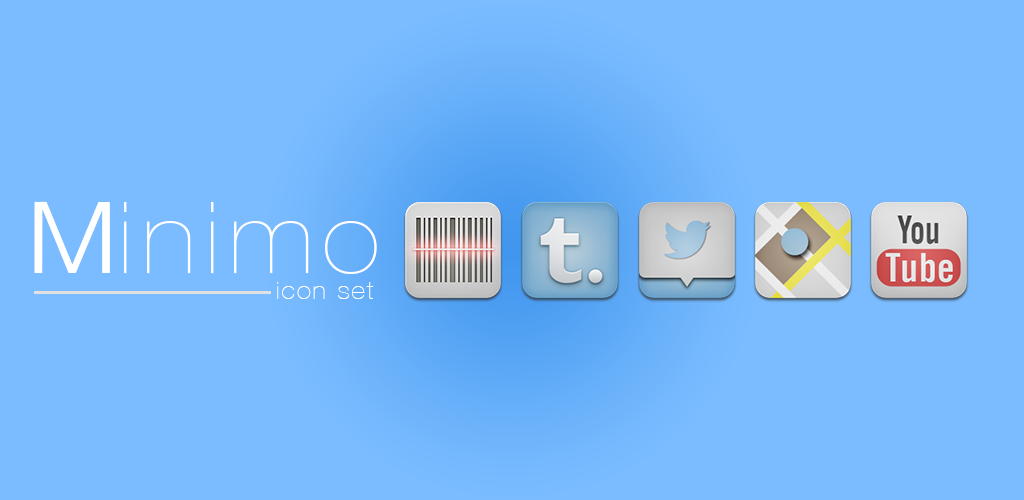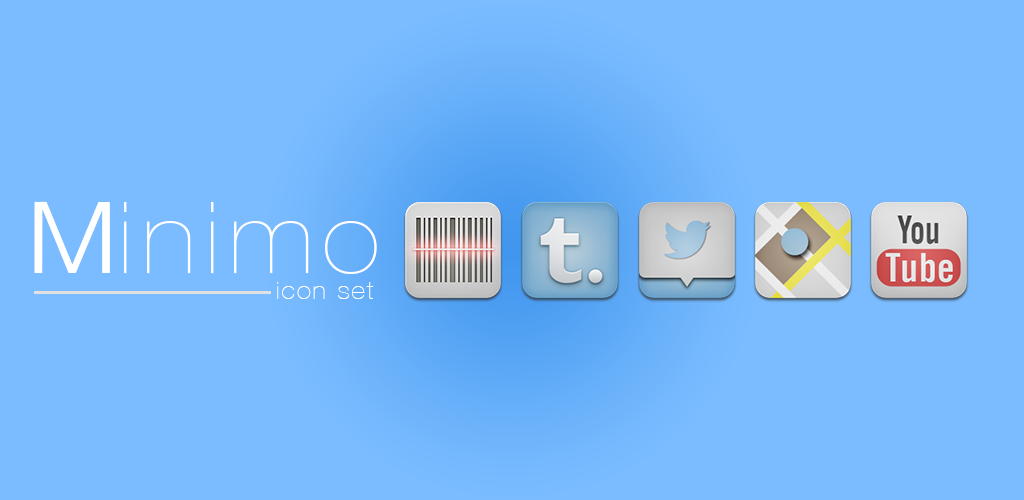 Watch
[Update] Now available on Google Play!
[link]
..
For the past month or so, I have been working hard on a new icon set. One that I could be proud of. As I type this, I have 95 icons done, and according to feedback have decided to release them once I hit one hundred, with updates to follow. My challenge was to get one hundred icons and the coding done before I head to Las Vegas for CES and I am happy to announce that "Minimo Icon Pack" will hit the Play Store tomorrow or the next day! I'm super excited for more feedback and, of course, icon requests.

Congrats to jneffekt over at mycolorscreen.com for naming the pack and winning a free copy.

Note: sorry but no free version of this icon pack will be available.

I love the icon for the menu - three simple squares. I'd like to select that icon specifically in certain circumstances.
I'm using Apex launcher and when I select an app, long-press and select edit, then choose select from icon pack, I only see the app icons. Is there any way to choose the three square menu icon?
Reply

I can add it in the next update. I'm currently working on turning all of my icon packs into full on theme dashboards so have patience k.

Reply

aww man i would love those on my s2
Reply

Why won't you release it for free?
Reply

Awesome! I was going to email you when I came across the first two articles, but I decided to leave it up to chance.

Reply

This is exactly what im looking for but im using Nova Launcher. Please release one compatible or just the pngs can do. lemme know.
Reply

Yeah I was thinking of releasing a .zip file, would it be better for you if I did it as a donation apk that directs you to a link to download the zip or would it be easier to buy it via paypal?
Reply

Reply