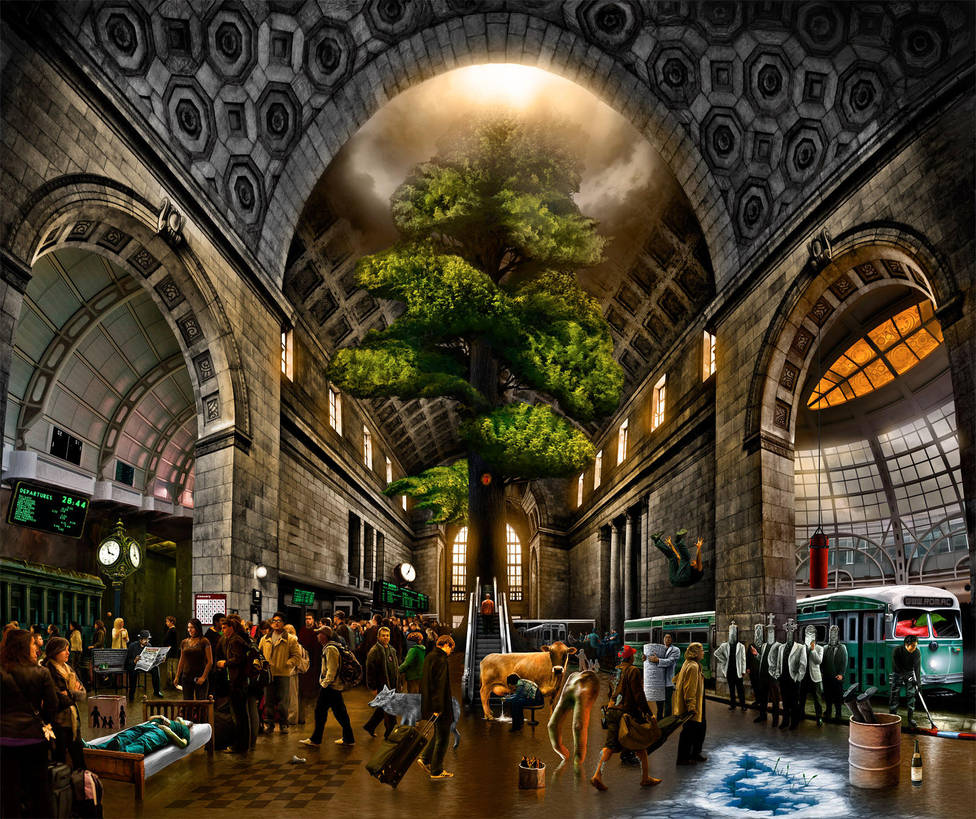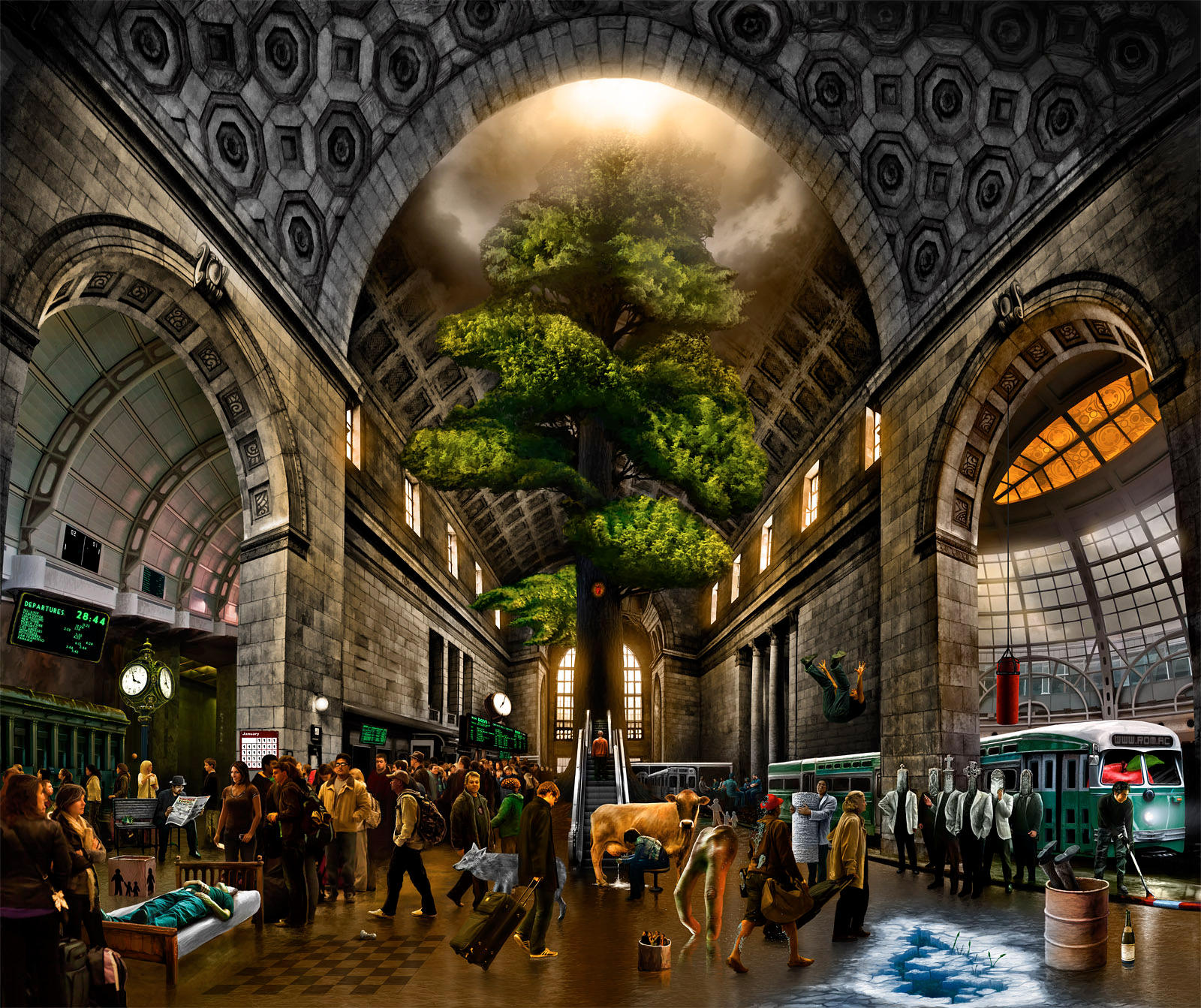 Watch
Having seen a lot of your works this one I know is different to your usual.
The art/technique is brilliant, and I have seen less of this type of thing by you so am impressed how you seem to be able to pull of an insanely wide range of things in your talent.
You have done a brilliant job of making the station (background) look completely normal, which makes the focus on the actual goings on in the picture magnified. Considering that it is this in the picture that makes it a more strange piece, this is a great achievement. Making the background impressive, and yet not dominating.
As for the content of the picture, it is very intriguing and I have been staring at it for a while now, and still not done. The other part of the art that I believe should be mentioned it the top, where the tree fades into the light, I like how this is done, it is almost a dome effect, it is as if it should be there and yet shouldn't at the same time. It sets the tone well for the picture.
Amazing job overall, and it was interesting to see a different topic of picture by you.
The Artist thought this was FAIR
56 out of 56 deviants thought this was fair.
Wow! This is spectacular in all senses of the term! I imagine I could spend as long as I want and yet discover new details I hadn't spotted before! Everything is weird here, that's why I love it. From the calendar that indicates the first of January to the punching sack to the right, along with the clock (28:44!) and the farmer who's milking the cow without a bucket, the walking fingers, the melting, wet walker, the apple in the subway, the big chess pawn, the good old pong game

, the black/white wolf, people at a table right on the subway tracks, the falling guy (how did he get there?), the un-sync'ed clock in the back, the paper family and the square box at the opposite of the room...
Your gallery is all made with extra-ordinary works but this one is by far (IMHO) the most fantastic and disturbing one, incredibly detailed. It is a delicious exercise at finding dissonant details and weirdnesses of all kinds. The overall feeling I have when I see this is «Wow! What am I doing here? How do I get outta here?» I feel totally immersed.
The vibrant colours caught my eye at first. Only then did I realize there was something wrong in there. Wait a minute: *everything* is going wrong! As if trapped in some sort of singularity or plunged into the fifth dimension and can't escape.
As an amateur of bizarre I can't but love this work.
The Artist thought this was FAIR
81 out of 81 deviants thought this was fair.