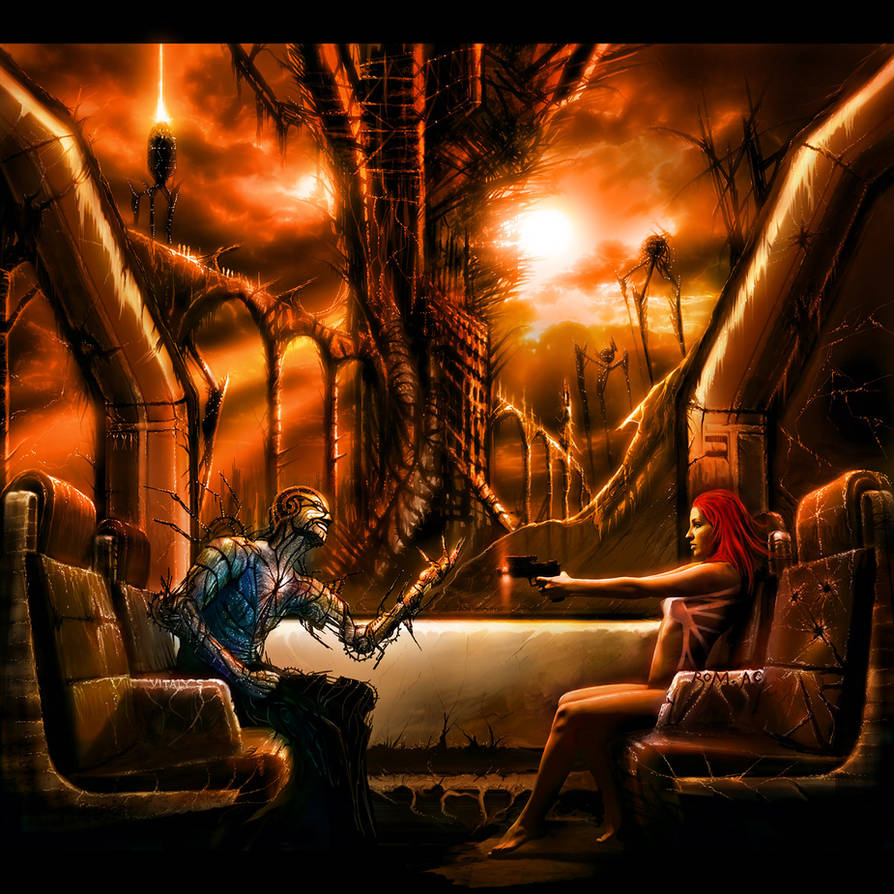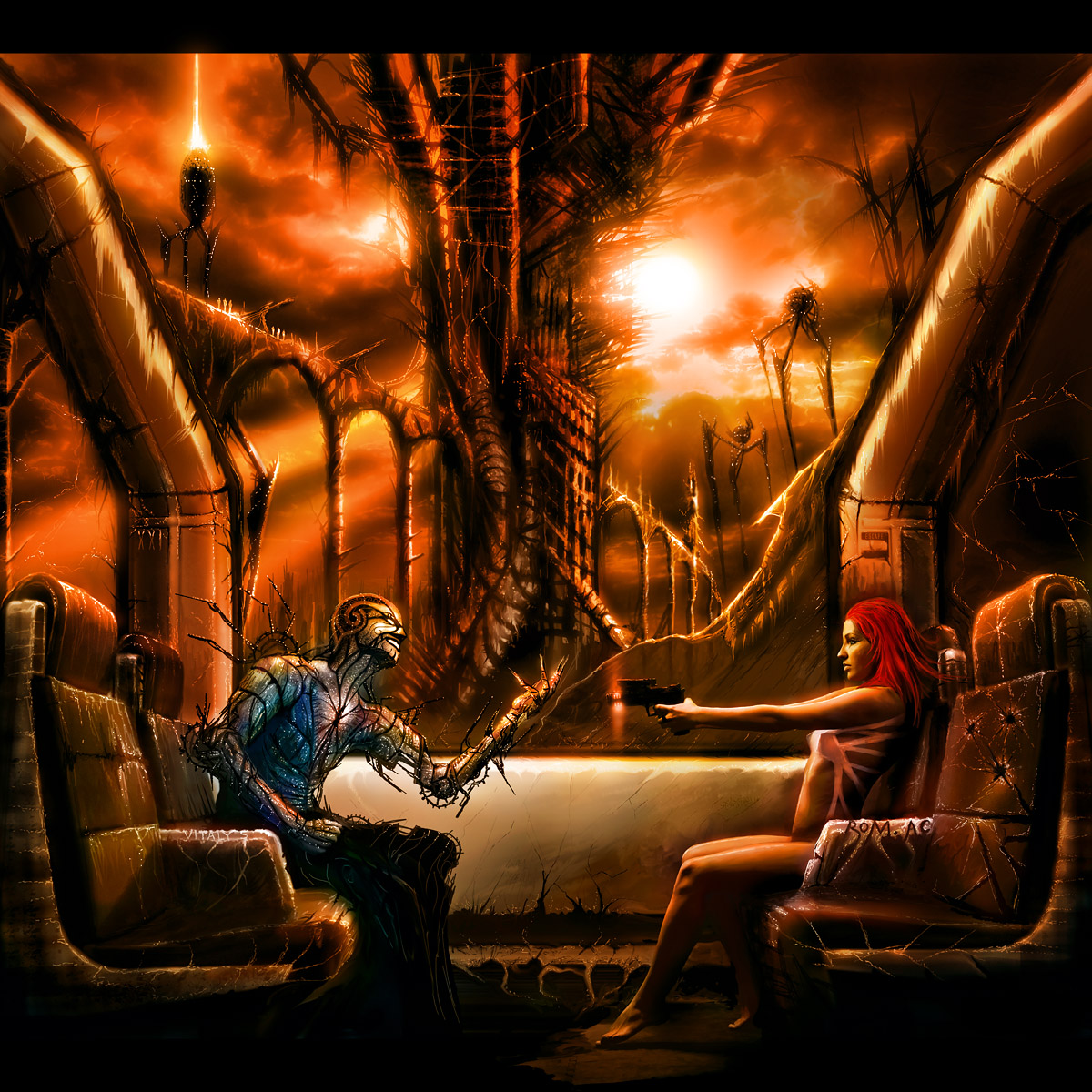 Watch
Why do you persist?
Why do you not bow down before our divine authority?
What reason is there for you to exist, now that the void you filled in your planet's ecosystem is no longer there?
Why didst thou come up here, to the surface?
To witness the glory of thy ancient past?
To walk among the monuments of your extinct culture, forged to praise your long dead gods?
Tell me thy purpose here!
Show me where the other poor souls are hiding.
Only I and I alone can free them from their wretched existence.
What do you expect to do?
Kill me? Shut me down?
You cannot destroy one who isn't born of the feeble flesh.
Why do you defy us, when there is no hope, no salvation for you?
You are in hell, my dear,
And only I can grant thee freedom.
---------------------------------------------------------------------------
Model

Email
svitart@gmail.com
for commission inquiries.
The pose and the level of attention to detail on the male character is superb. I like the angle of his face and the overall pose. It adds a lot of movement to him. His design makes him look very sinister.
However, with the girl, I feel like she doesn't have the same quality as the guy. Instead of having her expression look blank, she could look more distressed or angered. I think this will help convey the story between these two more if she expressed something. Also, her hair looks unfinished to me. It looks rather rough compared to the other elements in the painting and that red stands out more than I think it should. Maybe tone down the color a bit and smooth out the sketchiness with more shading in the hair. I would also try to add more of that white wrapping on other parts of her body, like her legs and a little on her arm, just to help balance out her outfit.
Nice work on this though. Love the different oranges, browns, and the subtle hint of greens in the environment

The Artist thought this was FAIR
228 out of 235 deviants thought this was fair.