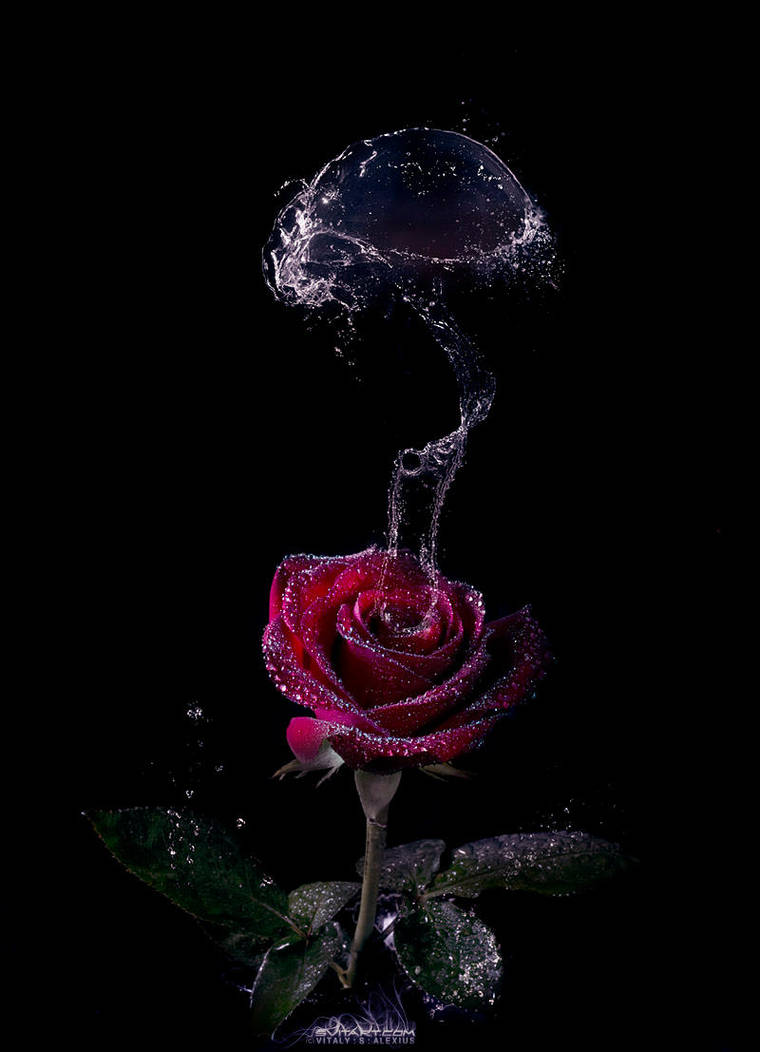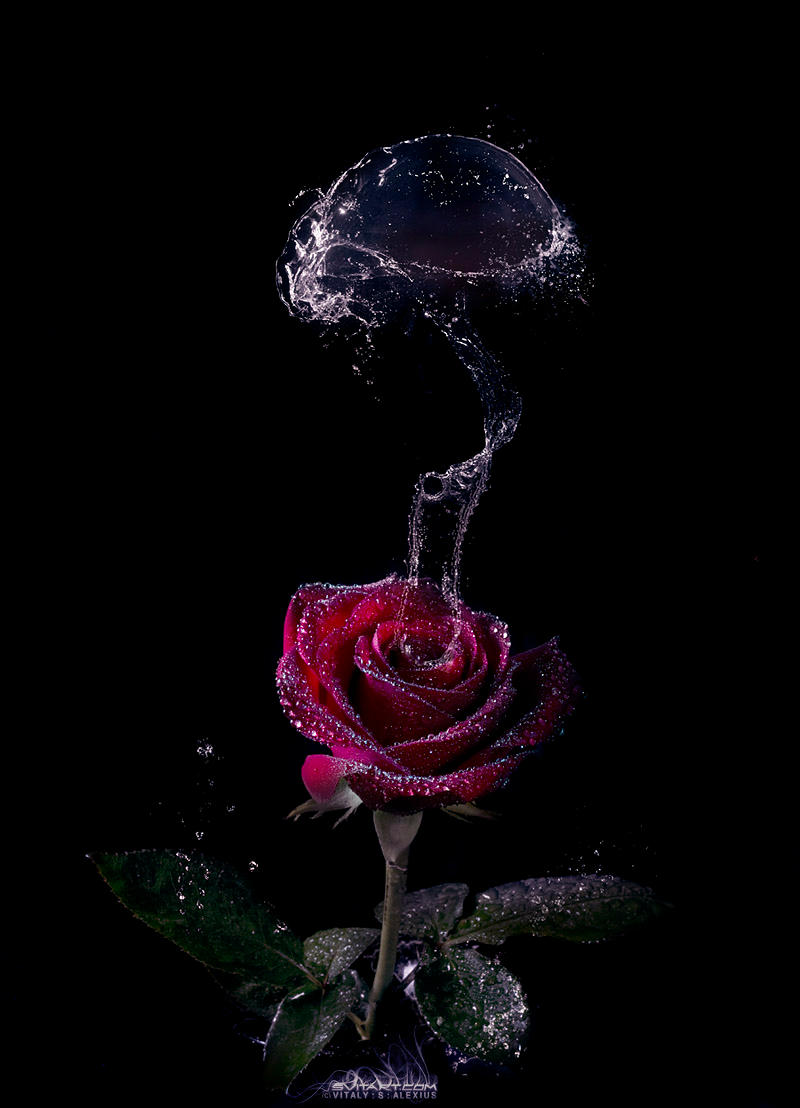 Watch
...a rose that wanted to become a mushroom?
~~~~~~~~~~~~~~~~~~~~~~~~~~~~~~~~~~~
Highly experimental, fluid, high speed: 1/10'000th of a second photography.

Director:
Vitaly S Alexius

Studio assistant:
Chico

2 cameras, 2 speedlights, one water-proofed studio.
I could call this piece of art just Perfect. I got used to see amazing artwork from you but you still amaze me with every new deviation and that is what real artists do.

Some people may not like the black background on your water experiments but we know that is the best choice to highlight the water so red rose in combination with black background looks just perfect.
Another thing that i really like on your water experimets is that you don't experiment just with water but you use models, flowers so image get more life and contrast plus water shapes actually represent something (life again) - they aren't some random shapes.


i would give you 6 stars for this one if i could.
The Artist thought this was FAIR
106 out of 109 deviants thought this was fair.
I really love your high speed photos.

You capture a moment in time, and it is quite exquisite. In this one, I see both the morning dew and the release of the pollen and scent of the rose flying out into the air.

The contrast of the rose and the water against the black background really highlights and exposes the colours.

The way in which the water rises from the rose is almost as if it were blowing a kiss toward the holder. They say beauty is in the eye of the beholder, but I believe this is quite beautiful.
The Artist thought this was FAIR
25 out of 27 deviants thought this was fair.