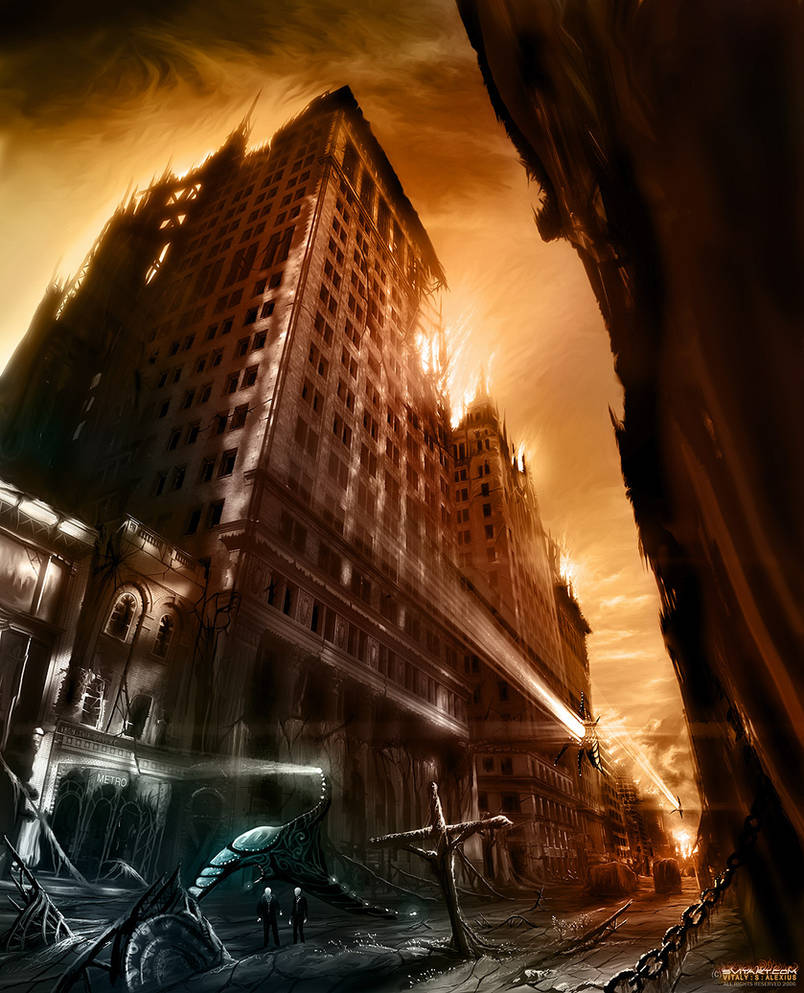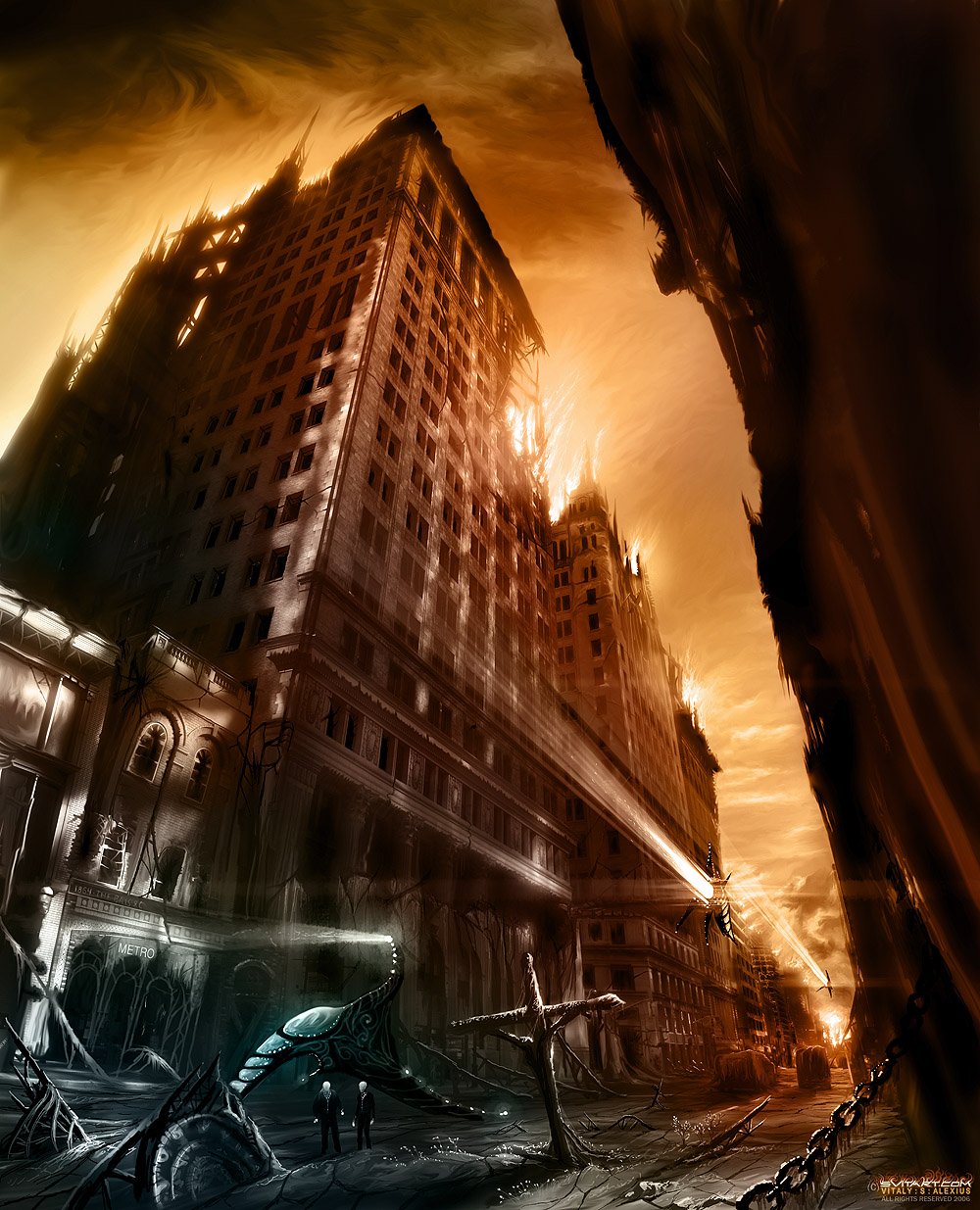 Watch


WANT MORE APOCALYPSE? READ ZEE COMIC HERE:
romanticallyapocalyptic.com/1
-What do you think killed them, comrade?
-Perhaps it was their lack of faith?
-Maybe they lacked the vision?
-Nay, I would say t'was their lack of respect for the world around them.
-What are we doing here anyway?
-Making a new beginning, what else! The process of oxidation has already begun; just take a look at those re-started fires! Ain't life beautiful?
-Who's to say we won't make the same mistake as they did?
-Only the divine could know such things!
-Do you think any of them survived?
-If they did, our orders are clear to terminate them without questions.
Daily Deviation
Given 2005-12-11
Absence of Vision
by =
alexiuss
shows us a scenery of a future of mankind that can become reality. Wars to restore disorder, one war to end us all...
Search For Signs
To Light The Path
Show Me The Way
Savior Send
A Glimpse To Glance
And Renew My Faith
Also viewable as our
Print of the Day
. (
Featured by MidnightExigent
)
The owner of this deviation has disabled comments.