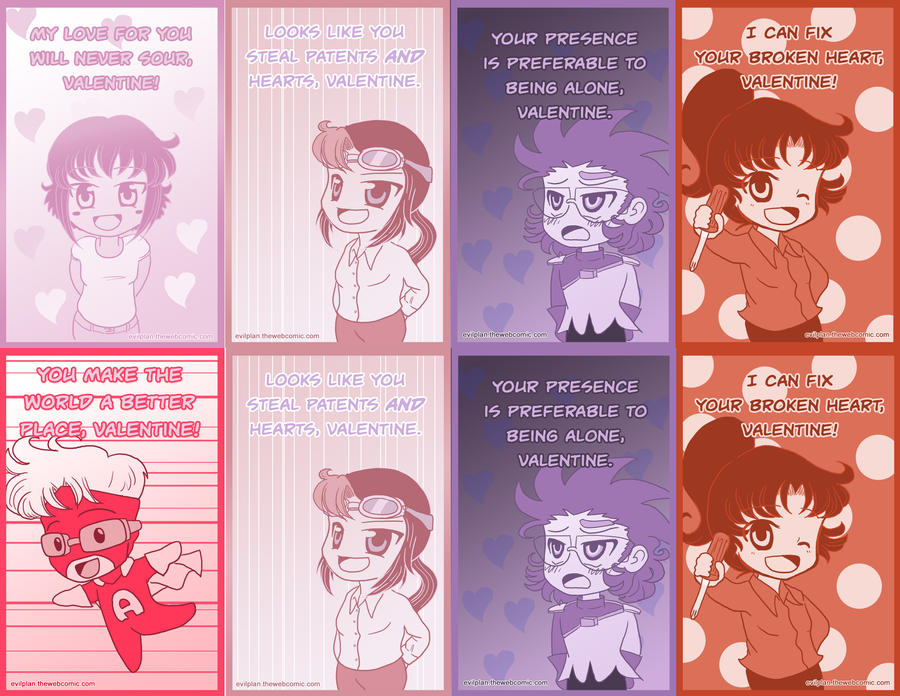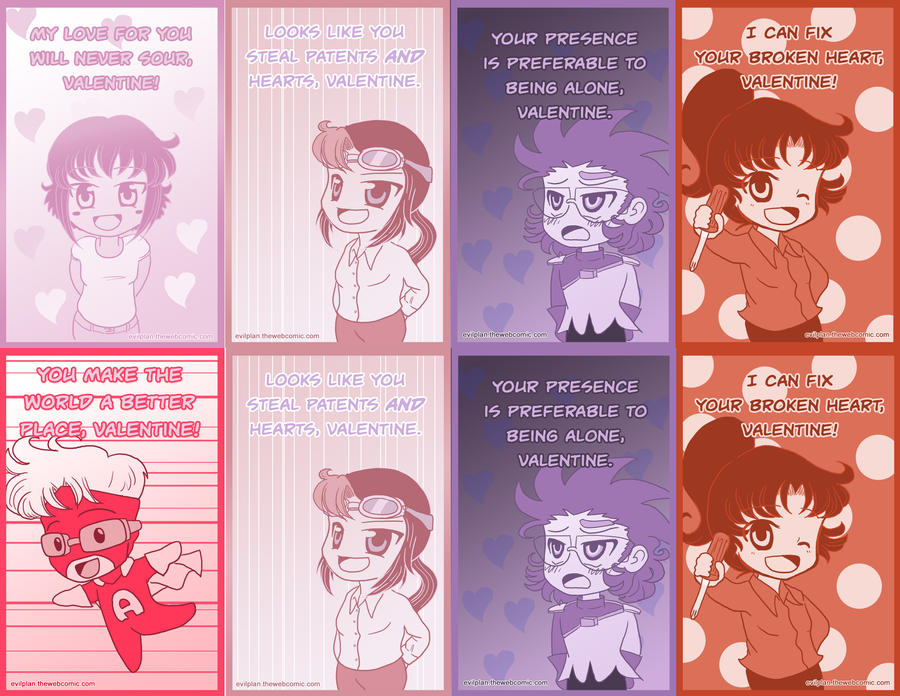 Watch
Evil Plan valenTIMES! A full sheet of all five valentines on an 8.5x11 page, for your printing use. Download to use.
Everyone here is from my webcomic, Evil Plan. It's got supervillains, adorable black market dealers, and six years' worth of archive content:
[link]

I handed these out to literally EVERYONE I came across after printing tons of them out.

(Even the teachers~)

Nobody refused to take them because they recognise Kinny and know what happens if anyone does anything Kinesis-based to make me angry. Somebody usually ends up in hospital. I'm really quite nasty if you get me at the wrong time. It's lucky that nearly never happens.
Reply

Well I hope they liked them! And remember, don't be too pushy with the things you like. It's actually easier to get people to hate something than like it by talking about it too much.

Reply

I never threatened them or anything. It's really just general knowledge around me. "Anything that appears innocent is probably crazy psycho-dangerous."

They're right, so it's all okay.
Reply

If I was stil in public school I would totally hand these out to my friends

Reply

Excellent! I kinda wish I were still in college to do this. (The secret of college being that people are generally much more willing to go along with shenanigans there. :3 )
Reply
My god their all too cute *dies* X3
Reply

Hee hee... to ALL of it.

Reply