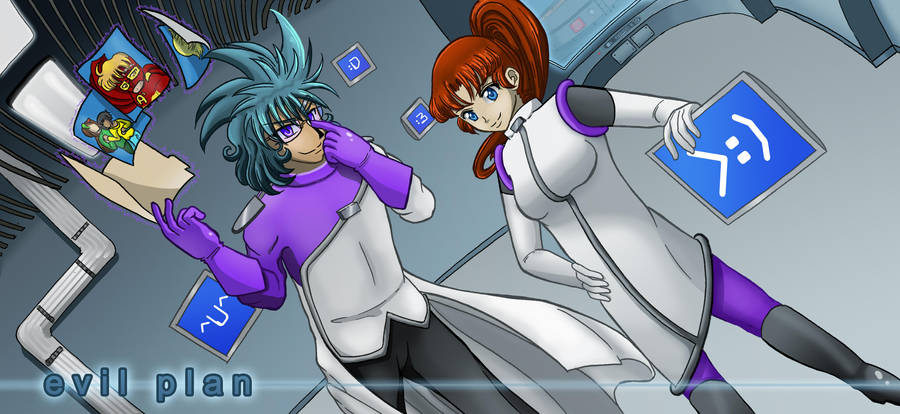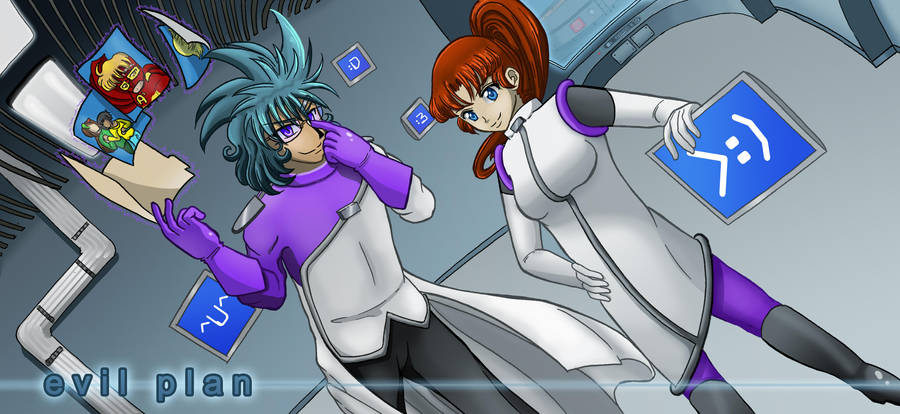 Watch
New banner for my webcomic,
Evil Plan.
Pretty darn happy with this one; I'm cropping it for new ads and such. Maybe I'll even use it as a table sign at the next con. :3
Evil Plan is a supervillain webcomic. If you like mad science and overblown speeches, please check it out here:
[link]

THALIAAAAA!!!!! how can i send you fanart? =w=
Reply


I'd tell you how, but I see another message in my inbox letting me know that you've solved the dilemma! *Rushes over*
Reply

Reply

Great banner! If I saw it somewhere I'd run there -3-
Reply

Hee, thank you very much. Hopefully we can lure people over with the promise of telekinetic programmers.

Reply

Wow! sounds pretty cool! I'll keep a watch out for it!
Reply