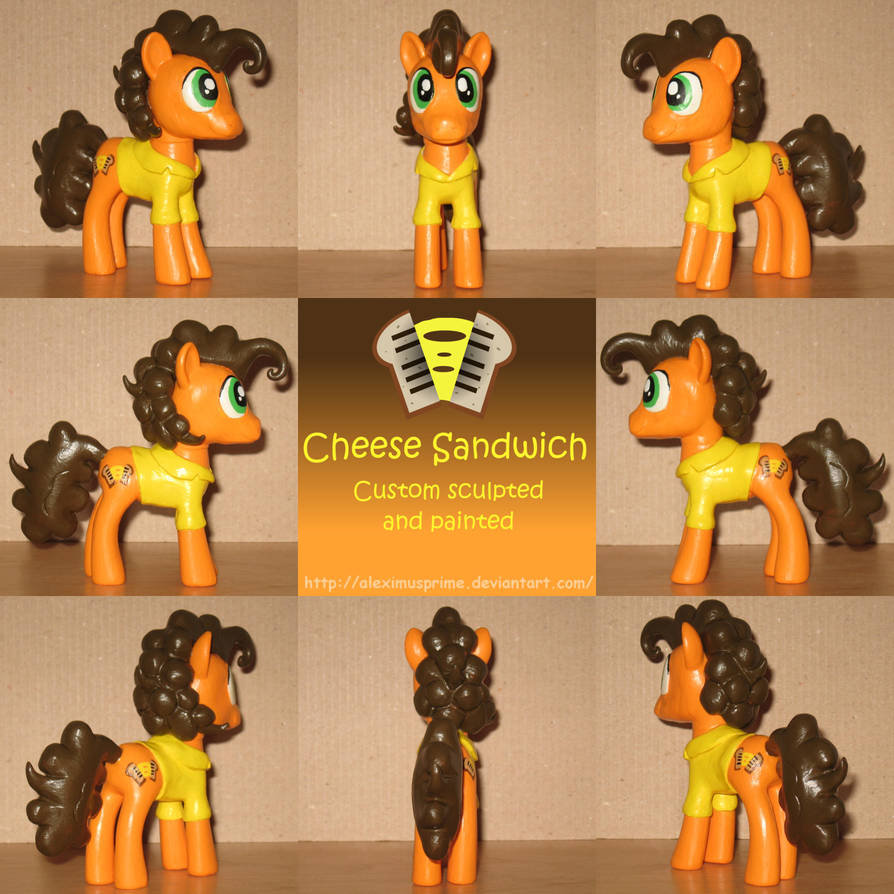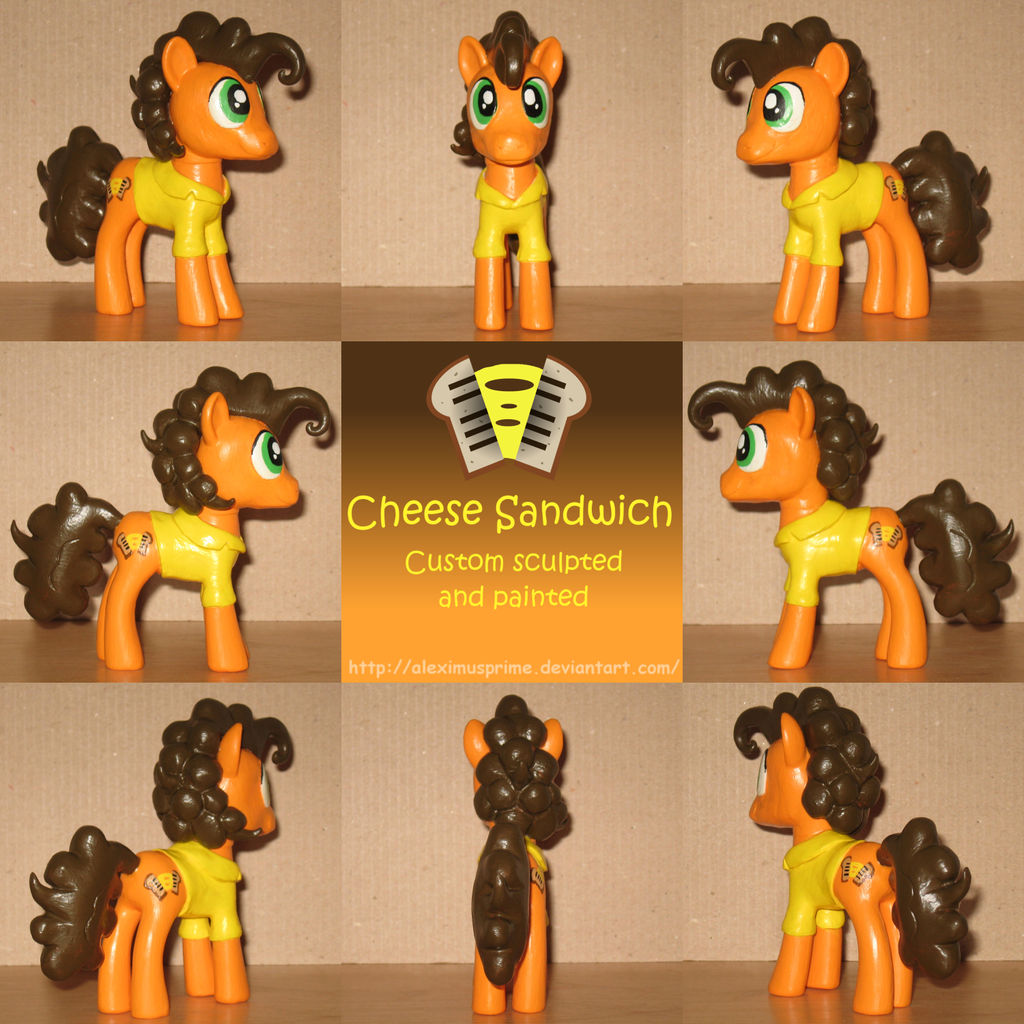 Watch
My first custom Cheese Sandwich!
He was made from a Princess Twilight toy and had his legs shortened and trimmed to take off the 'anklet' and the wings were removed along with the horn. I used Sculpey III clay to make the shape of his shirt around his body as well as giving him a male pony snout and eyes and then sculpted the mane and tail (which was HELL to do!).
After everything was baked I painted him with Apple Barrel acrylic paint and some Testors acrylics (for parts like the white in the eyes). His cutie mark was painted with a tiny sharp brush with acrylics and turned out quite well for such a small painted object. My only mistake was using flat black enamel for the lining of the upper eye because when I was sealing him with some watered down Mod Podge, it started to run off but I was able to wash that away with a little bit of the water and right now he's sealed good enough that it shouldn't be a problem, but I will certainly never be using enamel for this type of project again.
Well, there's Cheese! I'm really liking how he turned out and I would love to try another one someday but that hair is really tough to do so it's going to be hard.
Also, he is on sale for $55 if you want him! Send me a private note if you are interested in purchasing him!