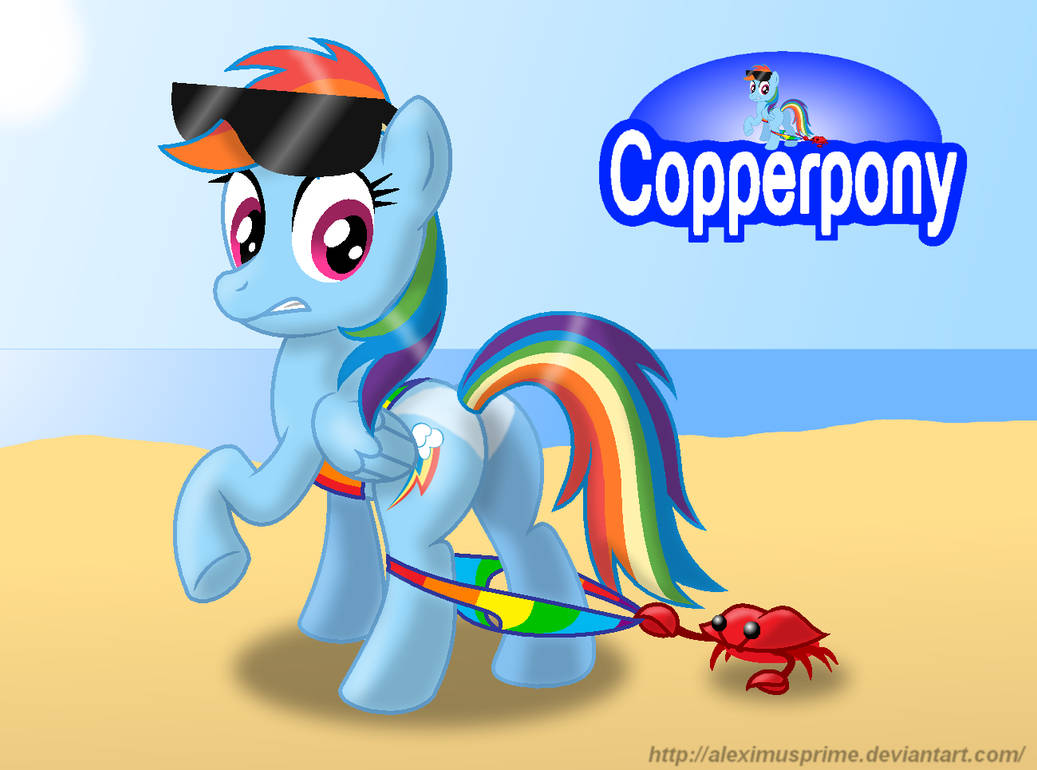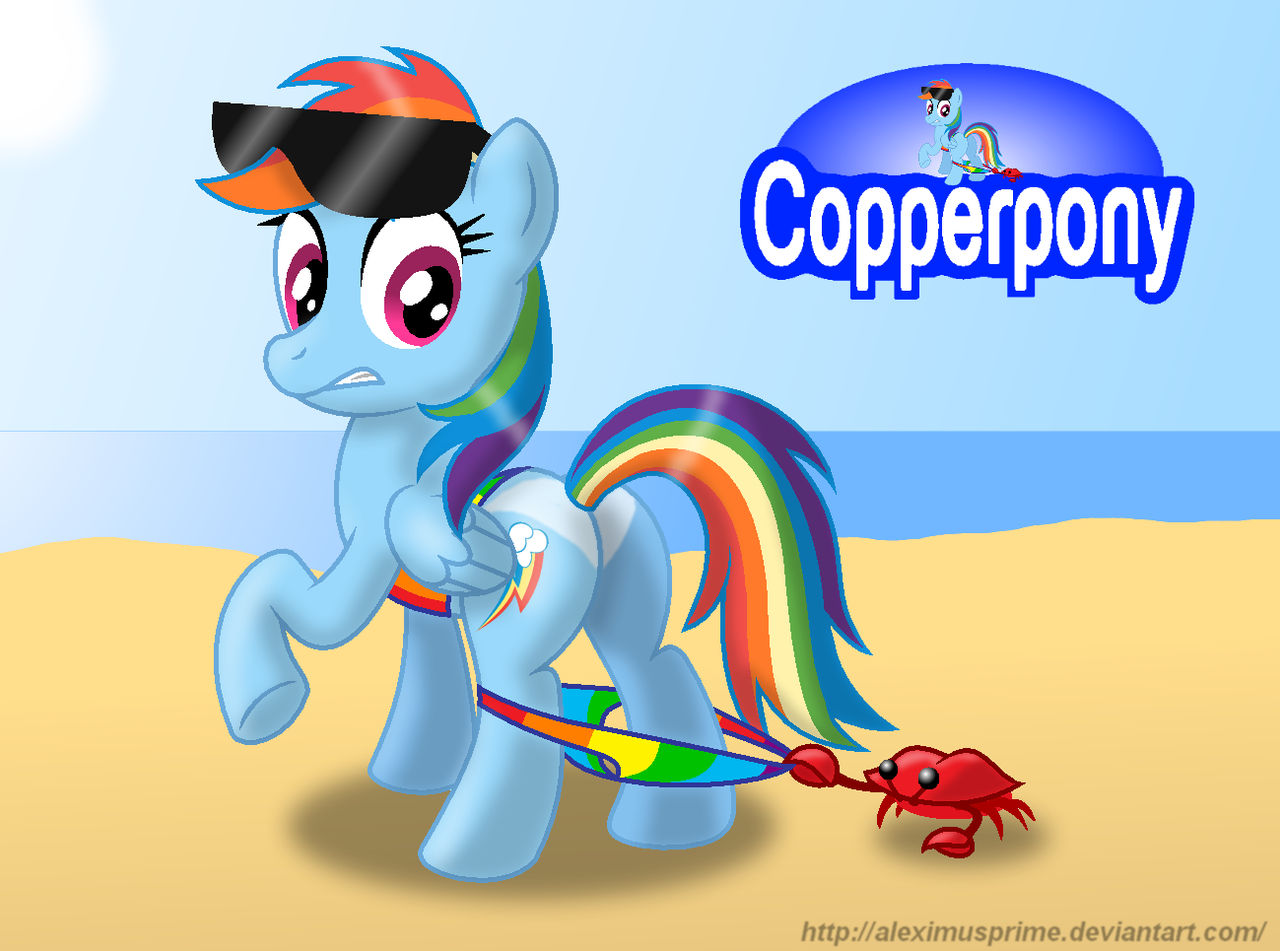 Watch
Looks like Rainbow Dash.....

...just got pwned!
YEEEEEEEEEEEEEEEEEEEAH!!!

I don't get it either.
Another Coppertone pony pic for everyone! I didn't know how I was gonna put Tank in there and I couldn't see him doing something like this even though he can obviously stretch his neck up pretty far. Maybe I'll add him in later, he's too awesome to ignore. At least I gave Dashie her awesome sunglasses!

MLP © Hasbro
FiM © Lauren Faust
Coppertone © Coppertone