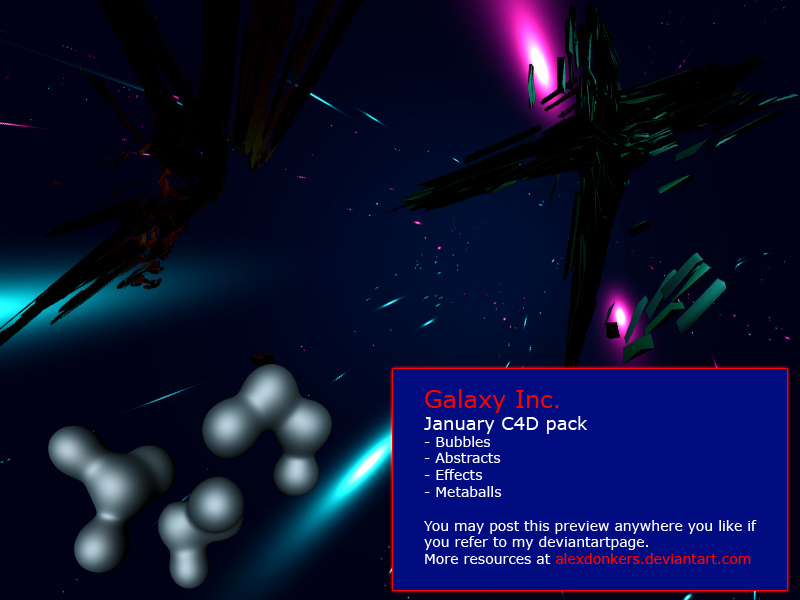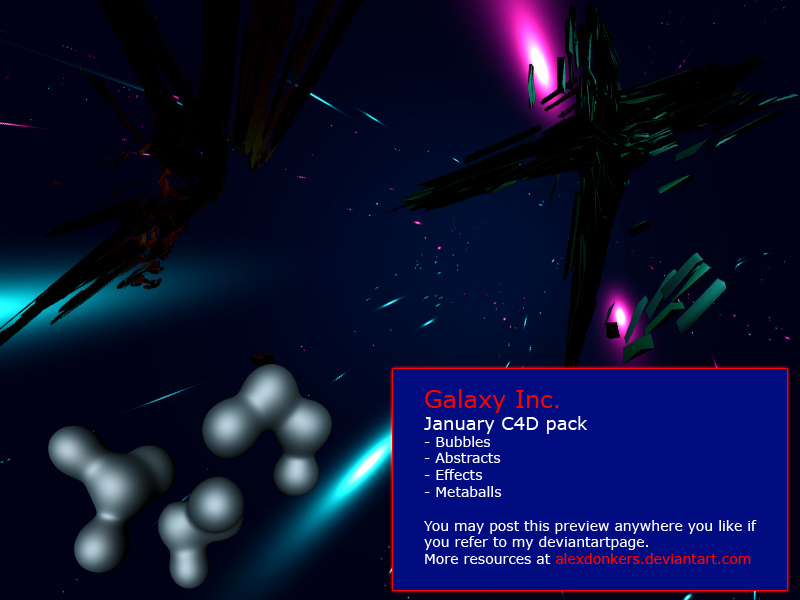 Watch
New C4D Pack!
You can do with this whatever you like, but if you post the preview image on another forum/site, make sure you'll refer my deviantart page.
All the c4d's (yes, the abstracts too) got a black background.
In photoshop, go to Select > Load selection > OK and copy paste to got the rendered c4d.
Hope you'll enjoy this pack, and if you do, please fave and comment!
>>> Mediafire Download <<<
[link]
lol sorry for sucky preview

Reply

Cool,

Reply

oh shit

I fav'ed it, then downloaded it, and then fav'ed it again, so I removed it :s
Reply

Reply

it isn't working the link it is giving a server error and my net is working properly dude can u upload it on megaupload
Reply

Reply

oops sorry now its working fine nice pack dude preview really sucks
Reply

Reply
Reply