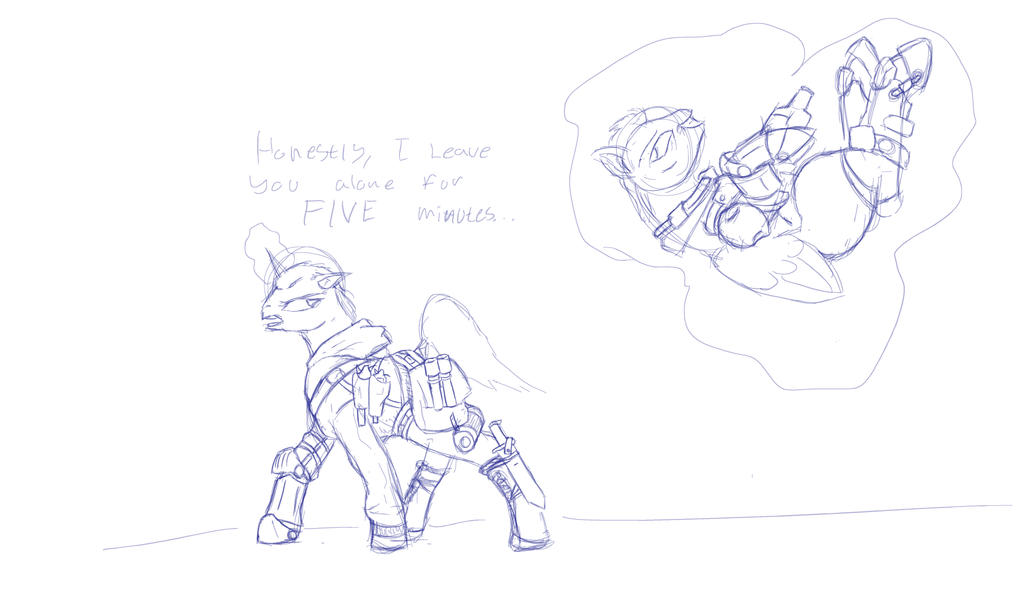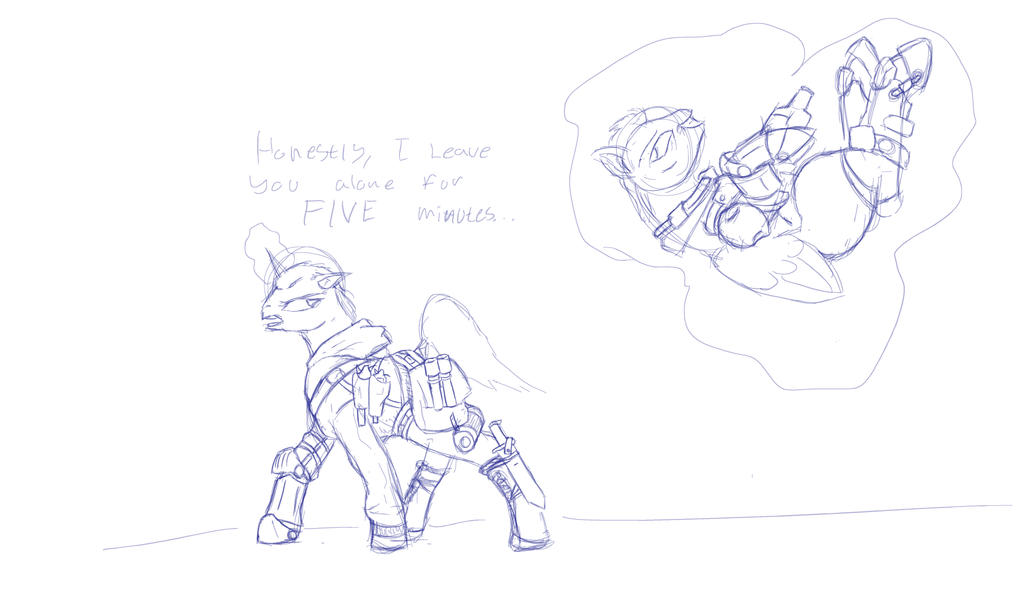 ... Drinking is the peaceful one.
--Curtail.

Excerpt from Point Break - Chapter 8: 'Twixt the Alloys. Curtail has located the bar shortly after entering the industrial center of Sloss, intent on reinforcing his persona with the slavers rather than aid Kevlar whom he had been separated from for, quite indeed, five minutes.

Quick sketch until I settle on a larger project.