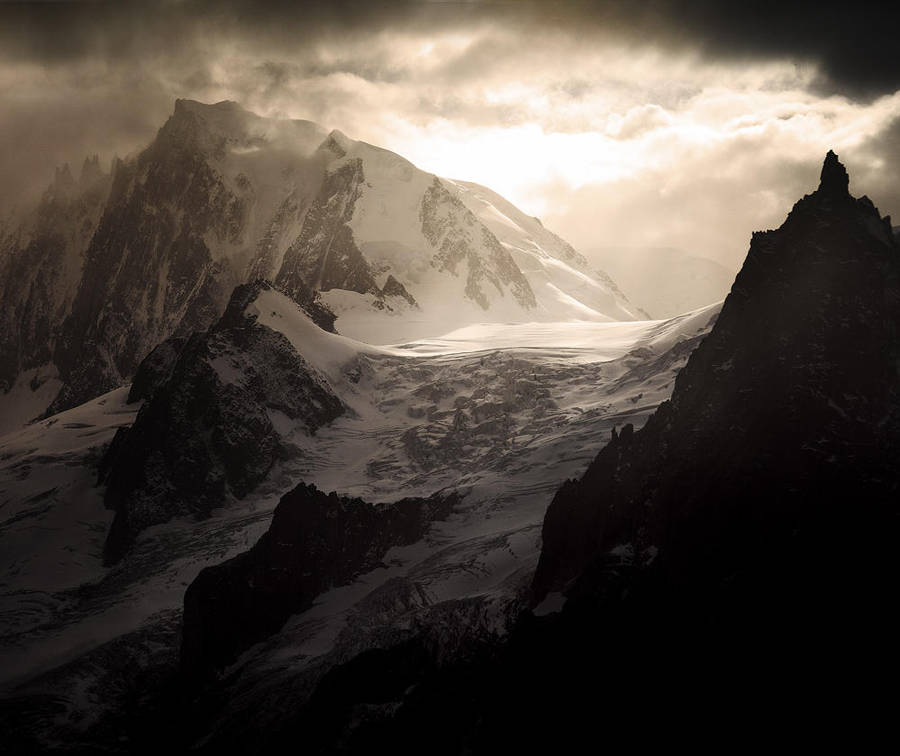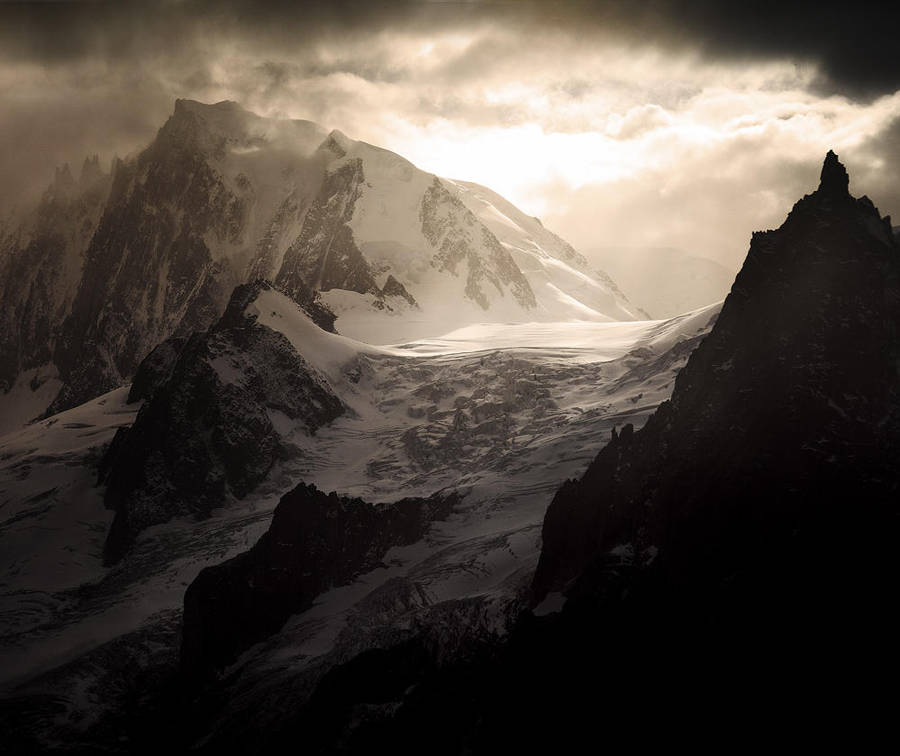 Watch
What is this unspeakable ... powerfull .... terrifying force we can feel sometimes ... in our innermost soul ?
In this Atmosphere I just feel like home .. But .. why ..
the most beautiful lights only comes out from obscurity .. ?
© Alexandre Deschaumes
2010
Facebook page
|
Website
Image visible in big size here :
[link]
The back lighting in this photo is the keystone, I think. These impressive peaks, a ridge, are a divide of space... the light: a divide of time. They are matched together to create a strong sense in a way you've described. The clouds cloaking the mountain are awesome.
The resolution is right on to capture every crag and spire. The detail of the glacier is well done. This coincides with the contrast that leans towards a darker shade. The black bottom right corner keeps the eye away, sort of reducing the wholeness of the photo.
It must have taken time to capture this great space of mountains and light.
The Artist thought this was FAIR
49 out of 49 deviants thought this was fair.
The contrast and lighting in the scene brings out the majestic feeling in the picture, and the empowers the difference between the lowest ground and the highest peak.
Landscape pictures like this has been taken before and therefore I have to pull back a little on the originality of it.
The technique used, with high contrasts and crystal clear depiction of about every detail the mountain has to offer is superb and perfect for the type of picture. It couldn't have been done much better than this.
All in all, it makes a pretty amazing impact. The combined force of all the different components makes me just not care about it being a tad unoriginal in its form.
Just great.
The Artist thought this was FAIR
11 out of 11 deviants thought this was fair.