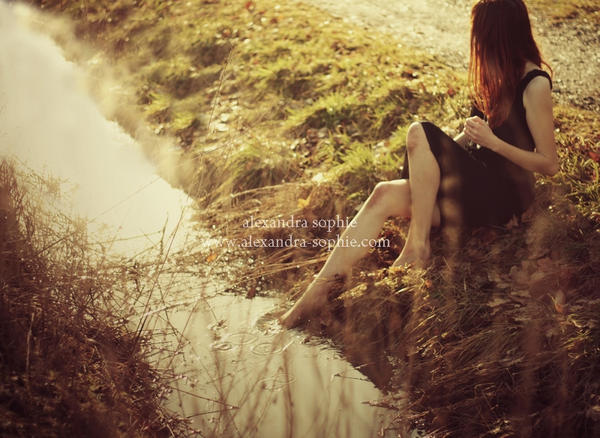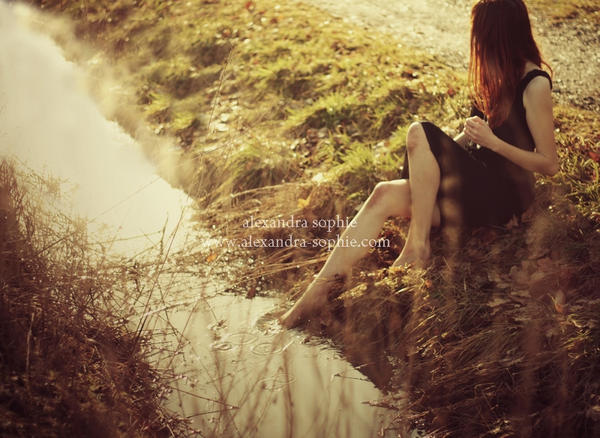 Model : self

Ask me anything anonymously :
[link]

It was cold. too cold ! We would really do anything for photography... haha! It was 6°C outdoor, and so sunny! (I almost didn't remember how felt the sun), so when I felt the 6°C on my skin, it felt like summer... But it was so hard to take this photo, because of the self-timer (only ten seconds to run and jump through the "river"), because my feet were too cold (i had to run in the rock and the mix of ground/very cold water), but luckily, because of the cold, I didn't feel anything on my feet, so I didn't pain so much at first! Only when I back home and sawr the blood everywhere and the pimples all over my legs because of the tiny spiders running all over me and bite me everywhere when I was sitting there. Eventhough the air was 6°C, the water was around 3°C, and still icy almost everywhere! So, imagine how it felt

We would do anything for photography, don't you think?

My website :
[link]
Be friend on facebook :
[link]
Be fan on facebook :
[link]
Flickr :
[link]
Twitter :
[link]
Carbonmade :
[link]
DAportfolio :
[link]
ModelMayhem :
[link]
Behance :
[link]


Featured:
[link]
[link]
[link]
[link]
[link]
[link]
[link]