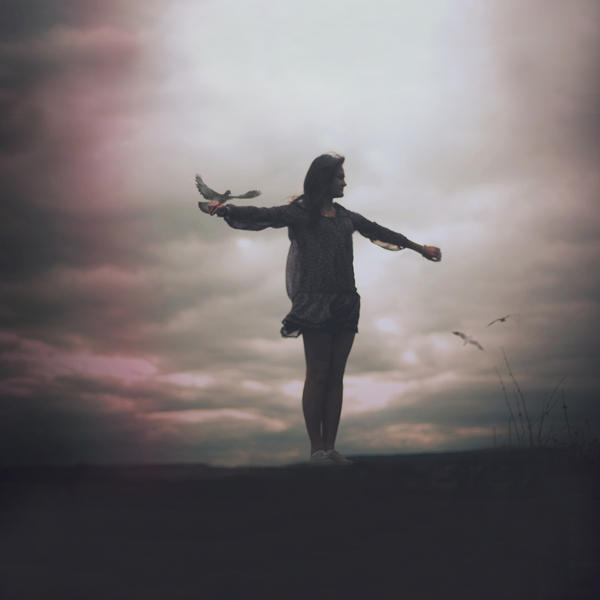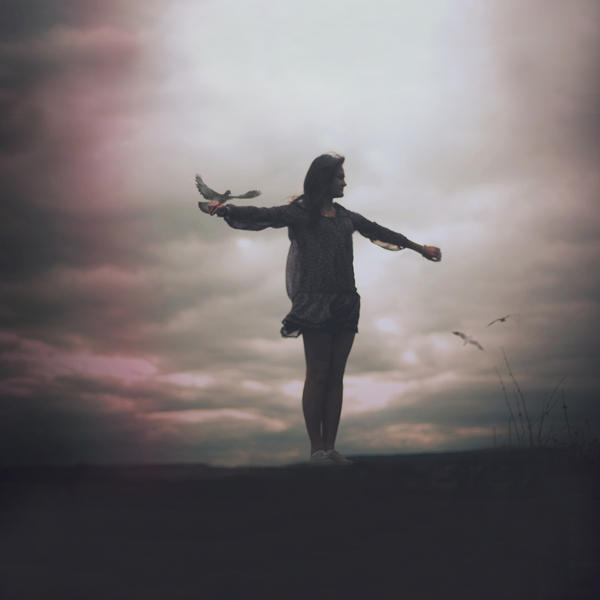 I want to start off by saying that I love the tone and look of this piece. She appears to be floating off into the sky with the birds. Also, the colours of this piece are so dark and dramatic. I love the vintage feel of this picture.

Now on the other side, I feel like the subject and the colour could be a bit more uniform; the colours are almost too cool. I think this piece would look even more superb if it was done in slightly warmer tones, whether you were to add a sepia type filter or some other warm coloured filter.

All in all this photograph is magnificent. The clarity and strong lines of this photo give it a wonderfully strong look. I am thoroughly enjoying your birds series. You capture some beautiful moments. Keep up the excellent camera work!
The Artist thought this was FAIR
10 out of 10 deviants thought this was fair.