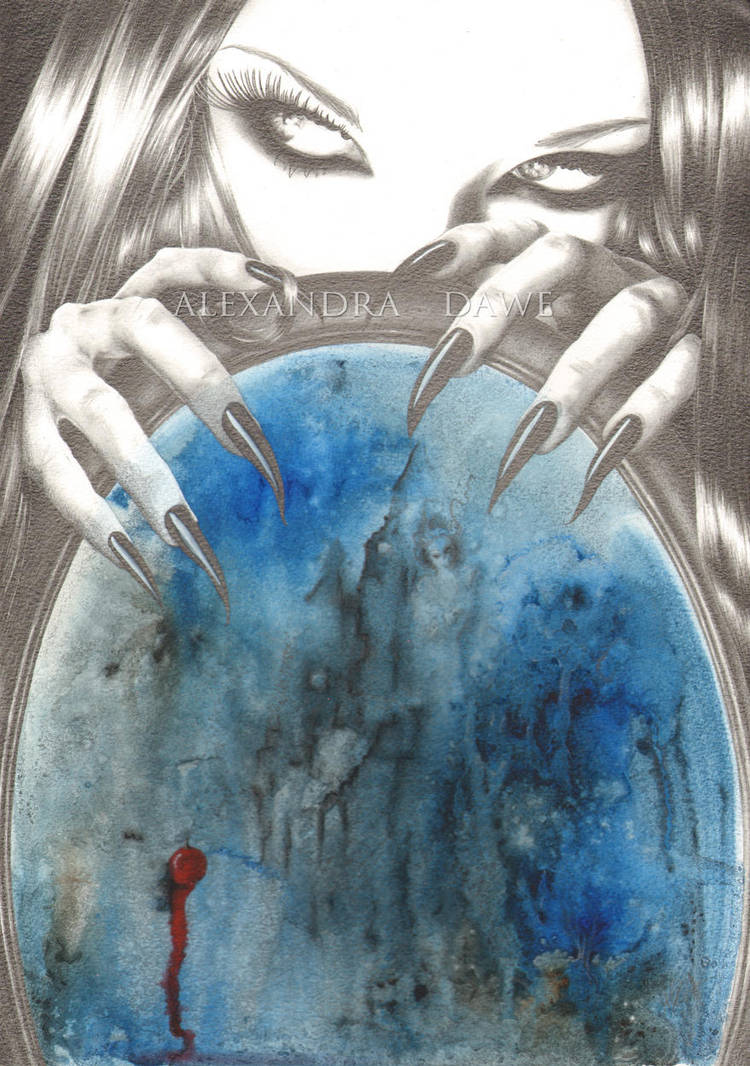 Watch
Pencil and ink.

The truth I must speak, and so I do vow
The child Snow White, is more lovely than thou.

I had a fabulous reference photo for the eyes, but I can't remember where I found it so I can't post a link. If anyone recognises those fabulous eyes please can you post a link in the comments section so I can credit properly? Thanks.

She didn't like that...not...one...bit...so, with her sharp nails, she stabs the mirror, laughing as she does it....she takes a nail to the mirror "Why so delirious?"....sticks the nail in the mirror..."Why so Delirious?"....Drags the nail across the mirror "I'll put you back in your place" annnnndddd...Why so delirious? HEHAHAHAHAHA

Lol that didn't work out quite well XD. But yeah, Awesome deviation! I loe how she is monochromatic whilt eh mirror has color, although it doesn't look like it's in good shape (probably because of what it said XD). Totally faving this

Reply