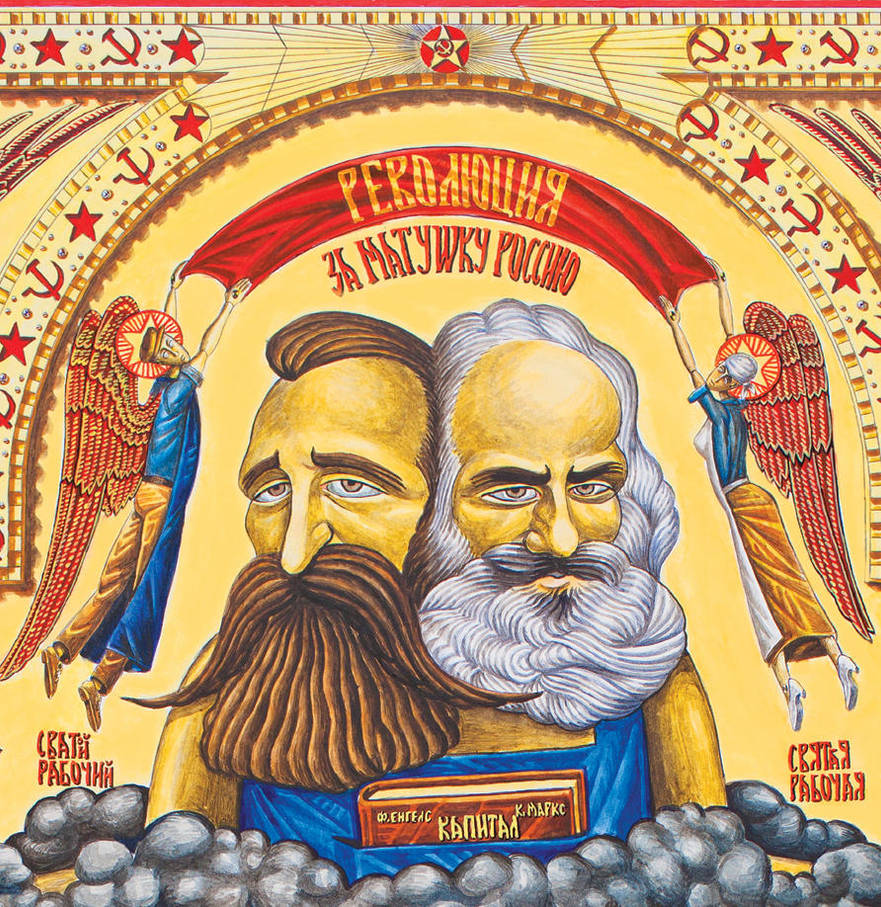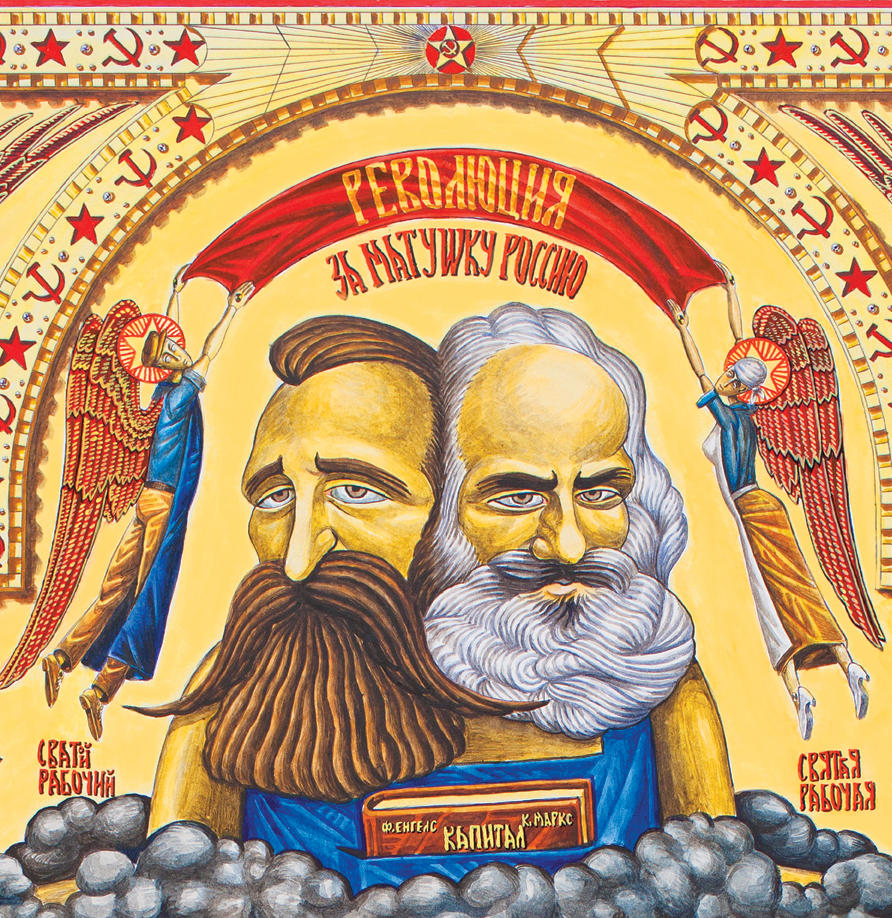 Watch
This is the detail of the Iconostasis of Communism, made in 2007. Materials used are watercolors, with slight use of acrylics and ink on paper, size 70x100cm (framed and glassed).
IMPORTANT NOTICE- IF YOU WANT TO SEE MORE DETAILS OF THIS DRAWING, FOLLOW THIS LINK:
[link]

HAHAHAHAHAHAHAHAHAHAHAHAHAHAHAHA!
I'm sorry, I shouldn't have laughed... I feel like I'm picking on a "special" kid.
Reply

And the funniest part is that both Marx and Engels had no relation to Russia - Marx was Prussian-born Jew and Engels was Prussian German.

Both hoped their communist revolution to erupt in developed Germany, France and England, not in Czar's Russia - Marx openly claimed Russians do not have enough facilities for so-called "proletariat" to make uprising.
Reply