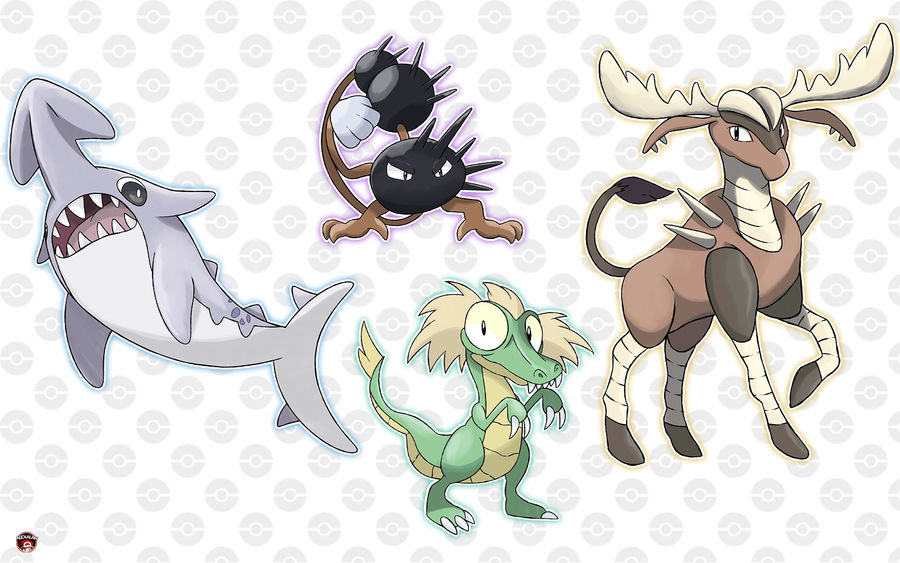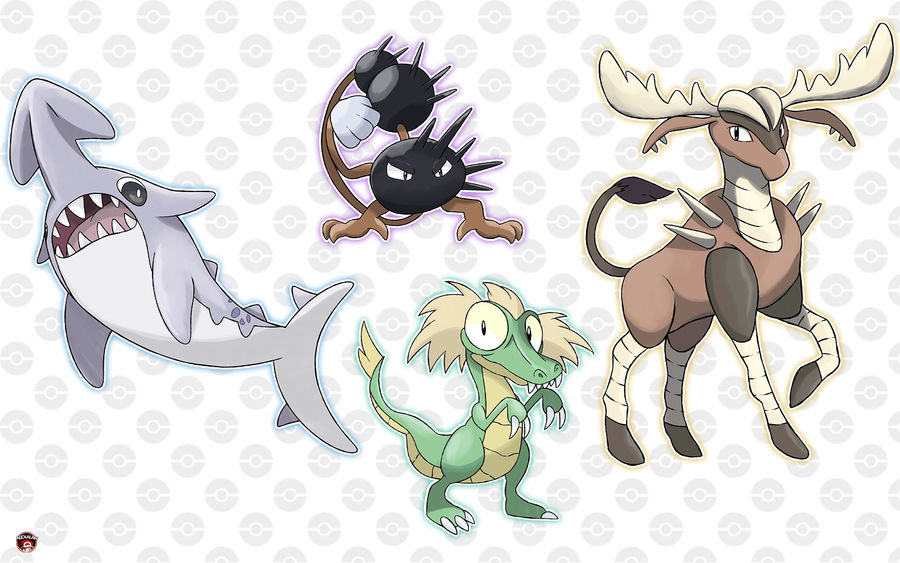 Watch
Pokemon who never were used in the games.

Reply

*Slams open door*
HOLD THE FUCK UP! THERE WAS GOING TO BE A SIVATHERE POKEMON!?
thats it, im personally going to go to gamefreak to get this bastard into gen 8!
Reply

Reply

Reply

I think that their colors are wrong but who cares after all.
Also,they scrapped pokemon.
Reply
The one on the right sort of reminds me of a fusion between pinsir and stantler.
I hope that's not rude to say.
Reply

I hope they're going to put these in the games (along with Gorochu as a mega for Raichu or something similar

). I really would like to see that amazing "Deeah" or that funny "Jaggodile" xD
Also, that spiky creature...it has been said it could be another cactus 'mon...interesting try and that hand is really nice

Reply

I like the Deer Pokémon the most, most people draw it as a Steel Type but here, I like its normality, the shoulder spikes give it some intimidation but not over the top

The Bug-Eyed lizard is interesting, it low key could have been a pre-evo to Drampa XD
Reply

I like this point of view too

You know what? That could work after all, just make it less green-ish and it could be an amazing Drampa's pre-evolution xD
Reply

Yeah, tho as its own, it has potential to have a cool Evolution

Probably end up evolving into some Great Jagras crocodile...thing


Also, are we just ignoring the Anal Beads Pokemon on the top?
Reply

Yeah maybe a ferocious crock with "angry nerves" as in Primeape xD
Yes, because they have a strange shape...I don't think that 'mon is linked to Cacturne or Maractus at all so we could keep ignoring it xD but I would like to see more cactuses in the future

Reply

They're scrapped pokemon.
Reply

Indeed, a reason more to make them real for the new games, why not

Reply

They don't use scrapped pokemon in a game.
Reply

GF is unpredictable. It's been 2 years now and I'm continuing to repeat that. We can't be so sure nowadays because they're trying to surprise us, to change the "game's rules"
Reply

Look,they never use pokemon that they scrapped. They use the pokemon that are official. Please try to understand.
Reply

Although you say this, some scrapped Pokemon seem to be revisited in future games, and some are scrapped for reasons that have nothing to do with rejecting the idea.

The Deer/Moose Pokemon here seems to have been revisited twice: Stantler in Gen 2 and Deerling/Sawsbuck in Gen 5. Also, it has design elements in common with the Musketeers (Terrakion, Cobalion, Virizion, Keldeo), so to say that being "scrapped" means it will never become official seems to ignore the design history of the games. Every design that hasn't been used so far is a candidate for refinement and inclusion in the future.

The crocodile, possibly a water type, probably got an overhaul in Gen 2, and became Totodile, Croconaw, and Feraligatr. Just think about it: the design itself may not have made it to the final, but that's the same as most of the early beta designs. Most designs get refined over time to become something we might be familiar with now.

When you think about it that way, Jaggu, the Shark here, probably became Sharpedo, and the cactus may have been refined into Cacnea or Maractus, or both.

For another example, they "scrapped" Mime Jr. and Leafeon in Gen 2, but both were officially used (after refinement and design clarification) in Gen 4.
Reply

I see what you mean but what I mean is that most scrapped pokemon are not able to be used. Like those scrapped pokemon from the Gold and Silver Beta for example.
Reply
(1 Reply)

I understand and you're right but I'm open to every possible situation, who knows

Reply

Reply

Reply

What types do you think they each would have been?
Reply

Shark: Water
Spikey: Poison
Crocodile: Water
Moose: Normal
Reply

If I had to guess...
Shark: Water or Water-Rock
Spikey whatever it is: Poison-Rock
Lizard: Dragon-Grass
Deer: Normal-Fighting

Reply