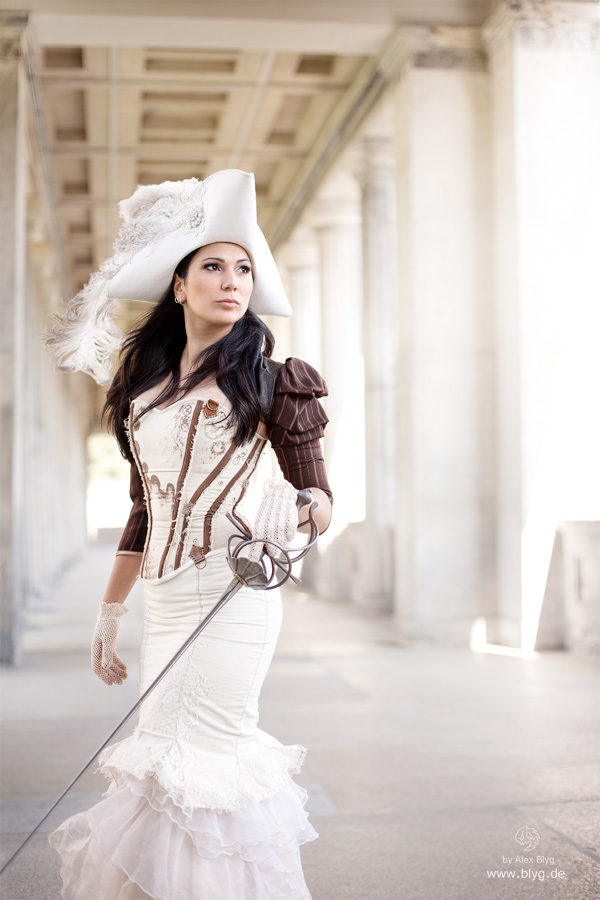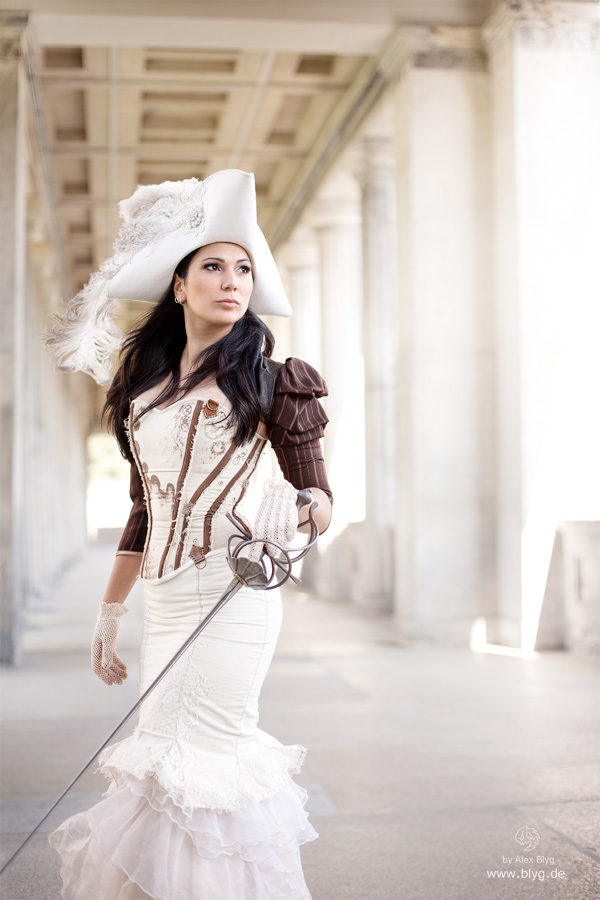 Reply

Very lovely, but I doubt the lady will be lunging to attack.

Reply

As professional fencer she is always ready to attack

Reply

Great picture, strong perspective lines going direct to focal point reinforcing it. Maybe I would like to see more shadows/darks. Great pose, great outift, camera angle. It's incredible how your pictures really caught the attention among the others.
Reply

das stimmt wohl.
als Mann kann ich sowas leider eh nicht tragen,Frauen haben es da einfach leichter.
ich bewundere halt das Design dahinter.
deine Bilder sind Super, die Outfits kommen alle richtig gut zur Geltung. Hut ab!
danke für die links. habe mich gerade in die Steampunk Reihe von Bibian Blue verliebt

Reply

Danke dir fürs Komplimente!
Dann noch viel Spaß beim rumsurfen, auch wenn man als Mann das meiste nicht tragen kann, bewundern kann man die Kreationen immer

Reply

deine Sachen sind der Hammer! da können wir Wald und Wiesennäher nur davon träumen...
Reply

Alles ist machbar oder bazahlbar

Das Outfit ist von der Designerin: Lily Cut
Und das Bolero Jackche ist von Bibian Blue
Reply