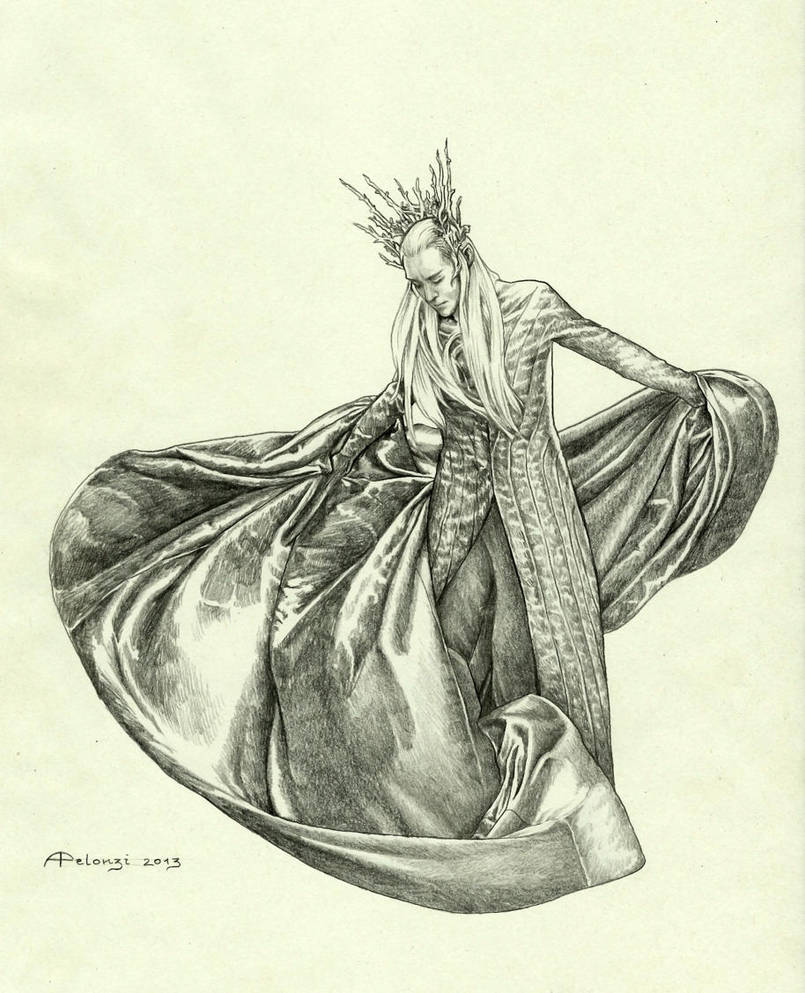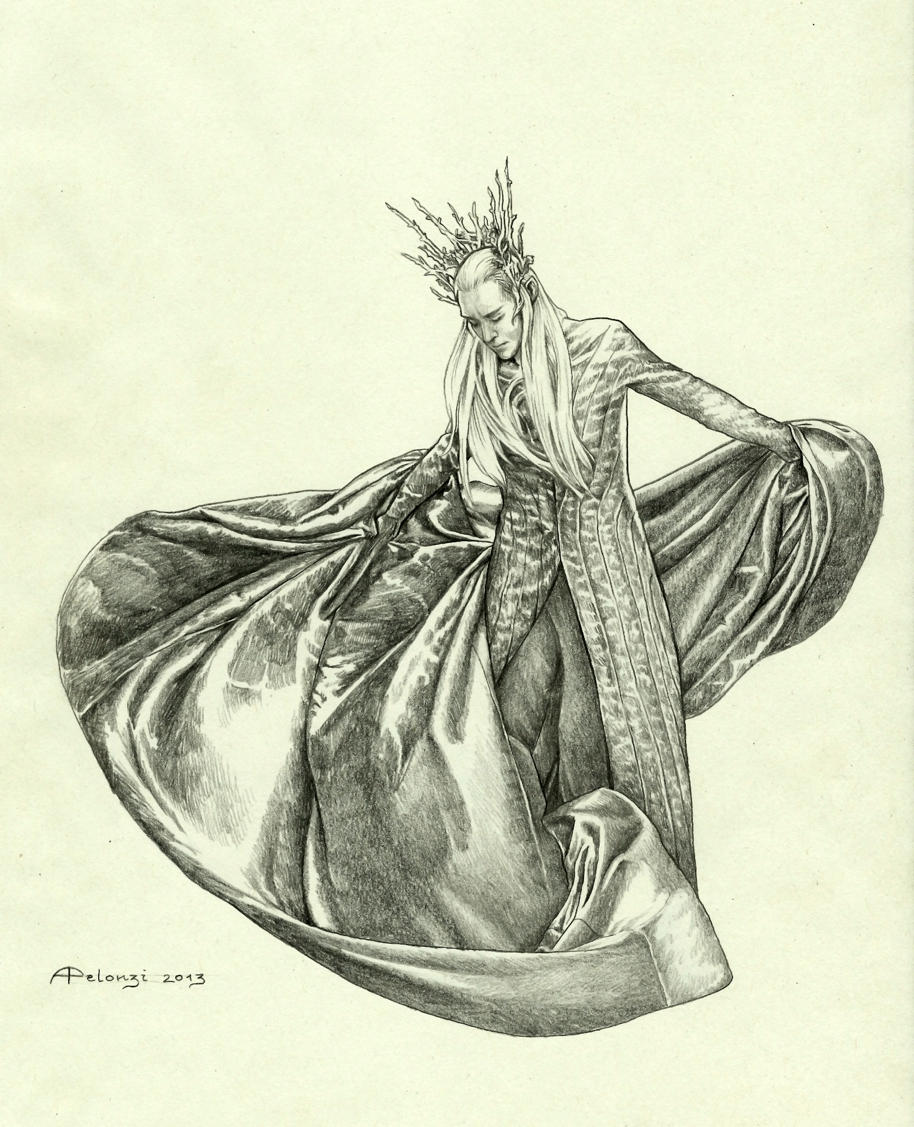 Watch
Lee Pace as Thranduil, King of the Woodland Realm. The Desolation of Smaug is approaching near and I can't express in words how I feel about this release.
Oh, and I fear to have a serious crush on this guy.

HB Staedtler propelling pencil on common A4 copy paper
I can say now, even after all the amazing art that I have seen you produce, you are STILL surprising me with your brilliancy and skill!
First off, even though the drawing does not focus on his face, the likeness you have done here is wonderful.
The crown I must imagine was very hard to draw and it is such an odd shape, but you managed to make it look fantastic and elegant.
The movement you have captured in this drawing is really stunning. The way his hair is slightly blowing, as if he just turned round, helps give the blowing of the clothes a more realistic look. That was a very good touch on your part!
Also, the way you have shaded everything, the clothes, his hair, his crown, even his face, is sheer perfection. It looks so real. For a brief moment when I first saw this I thought it might be a photo manipulation. But knowing your skill, I knew it was not.
The Artist thought this was FAIR
41 out of 44 deviants thought this was fair.