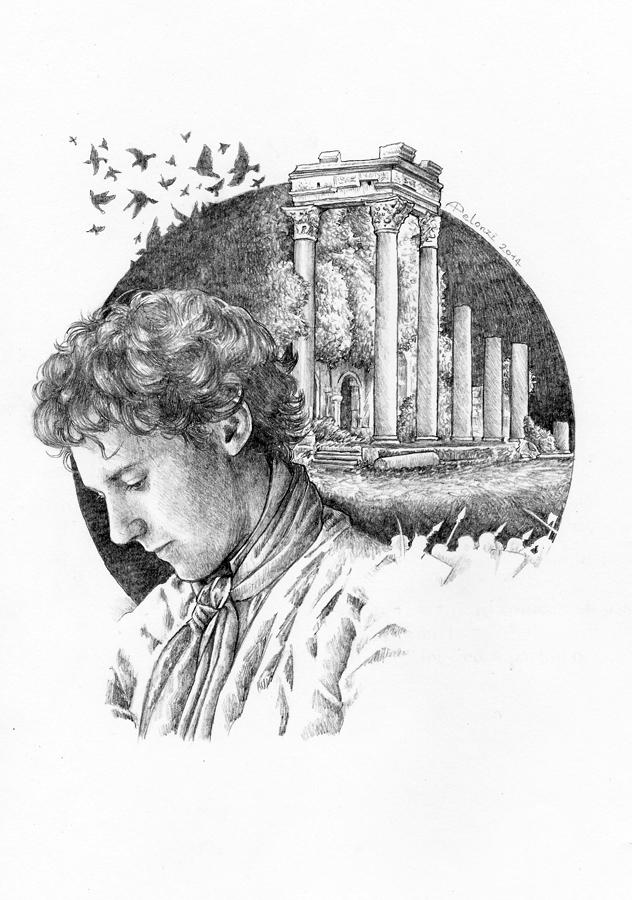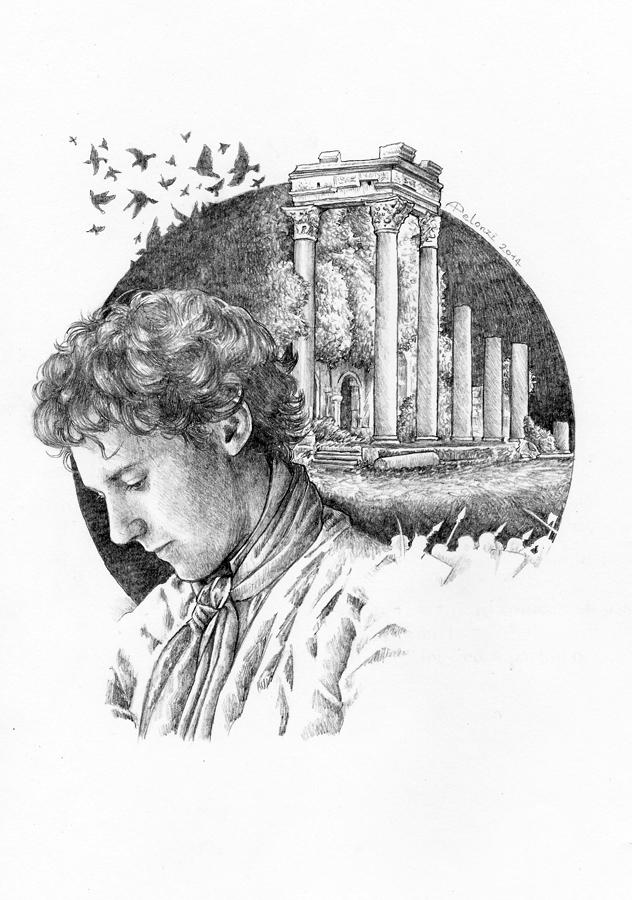 Watch



REBLOG HERE!

Inspired by the poem of the same name, written by Giacomo Leopardi (1798 - 1837) when Angelo Mai, a Jesuit philologist, found Cicero's books on the Republic. This
canto
is a clear demonstration of young Leopardi's historical pessimism, where heroes of the past contrast with the indolent cowardice of modern times. The decline of the world is described through a list of Italy's best men of the past - Dante, Columbus, Ariosto, Tasso. Leopardi regrets the loss of all the beautiful illusions and evokes an ideal Italy as in Roman times, in stark contrast with the miserable political realities of his own time.
(
don't worry folks, I'm not going to draw every single poem Leopardi wrote)


Pencil on copy paper 80 gr

I love so much your work. This is amazing and so clean. how you manage the spaces... Do you study graphic design?
Reply

I absolutely love these! Stunning composition and shading!
Reply

Reply

Those details are so amazing. Your style and designs are always so cool and artistic and your work has meaning behind it too

Reply

Thank you so much, my friend! The meaning is far better than the drawing itself in this case!

Reply

Very detailed! Soooo beautiful!!! I like the birds!
Reply

I wouldn't mind if you did draw every poem he wrote. These are beautiful, and it makes me want to learn Italian even more so I can read them for myself.
Reply

Thank you so much, darling! You're too kind! This is one of, if not my favourite Italian poet, and I recommend to read his poems in his own language... However, John Heath Stubbs is probably the best English translator of Leopardi's works.

Reply

Ooh! I'll have to look that translator up.

I actually just got a level one Italian language learning textbook from my library- they were selling it for just a dollar! It won't make me a master by any means, but I'm excited to at least get started

Reply