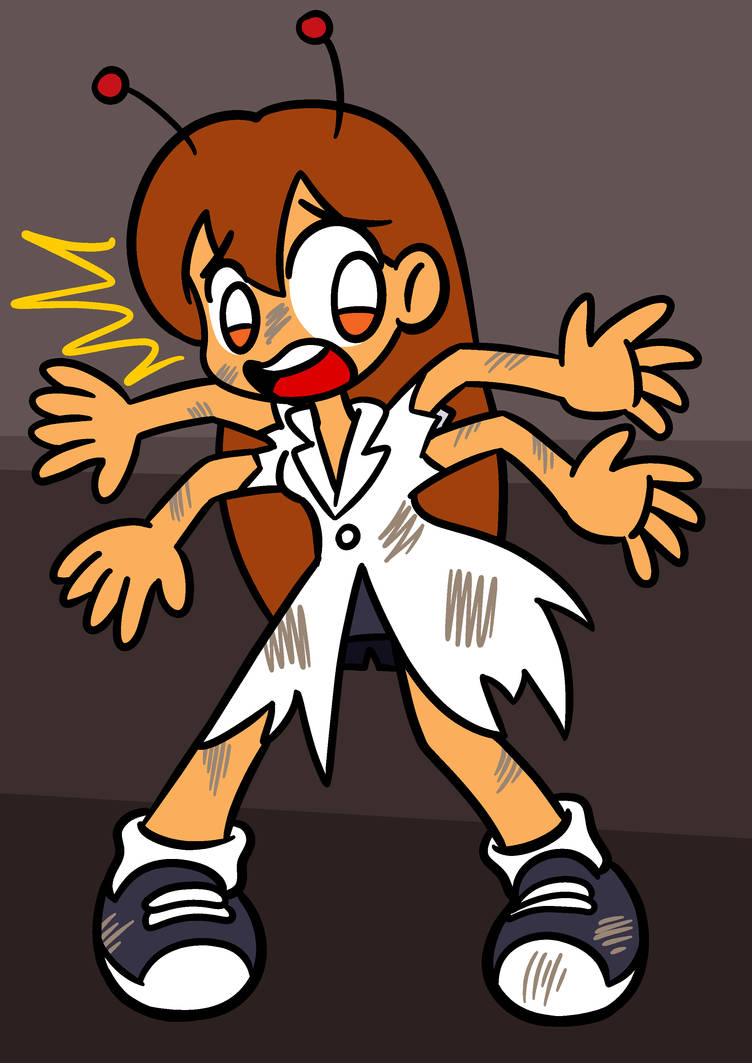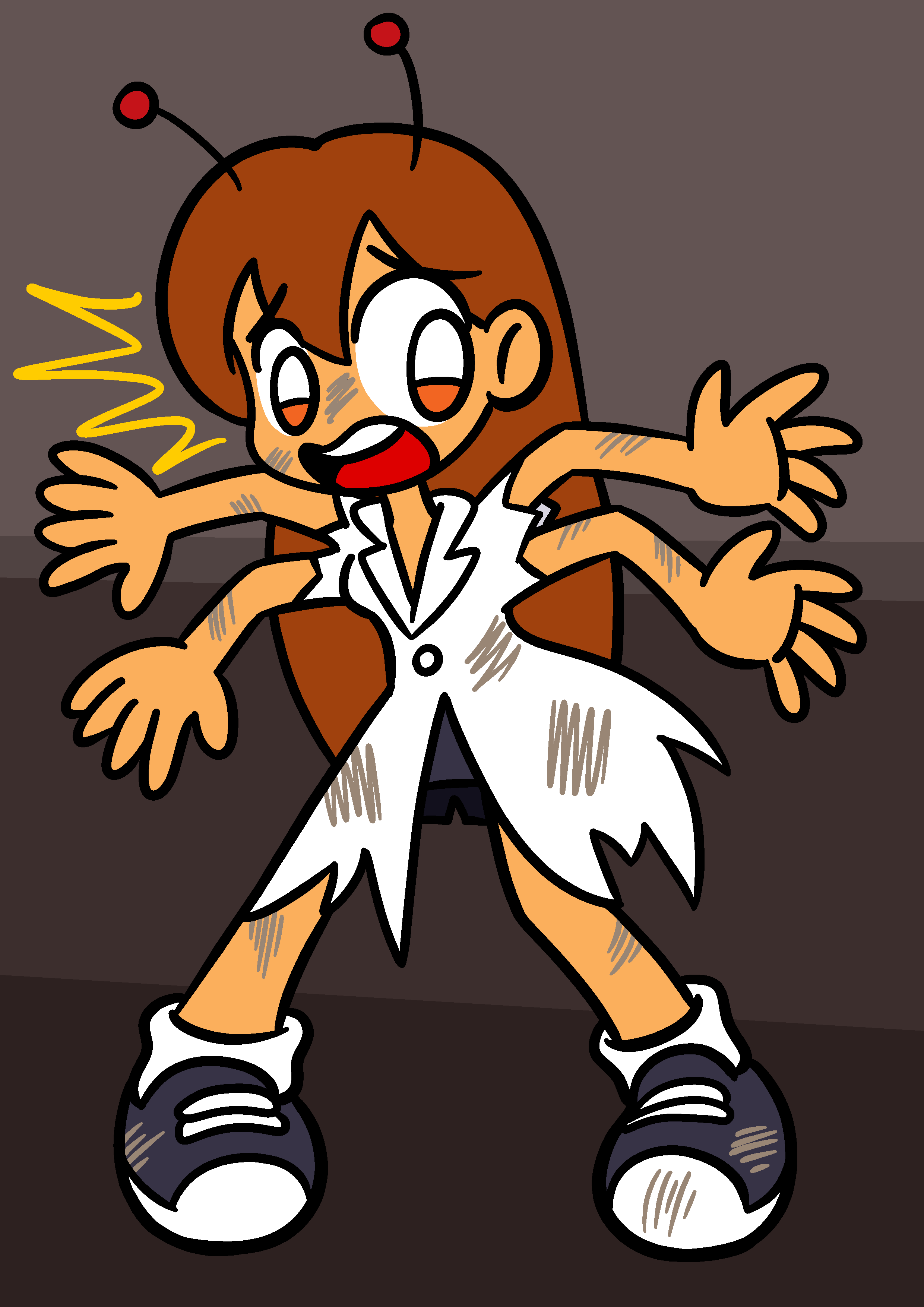 Dea was doing her graduation work about how cockroaches would survive nuclear blasts. So she set up the lab with a mini nuke inside a container with a cockroach. It went pretty well, except for the part that the explosion was a bit too strong, destroyed the lab and cracked the container with the now radioactive cockroach.
She tried catching it but the damn thing ended flying right into her mouth and she swallowed it by accident. She gained a pair of arms and can shrink to the size of a cockroach. And she can survive a nuclear blast apparently.
Now
BattleDea
fights crime dressed in leotard like the other heroines.