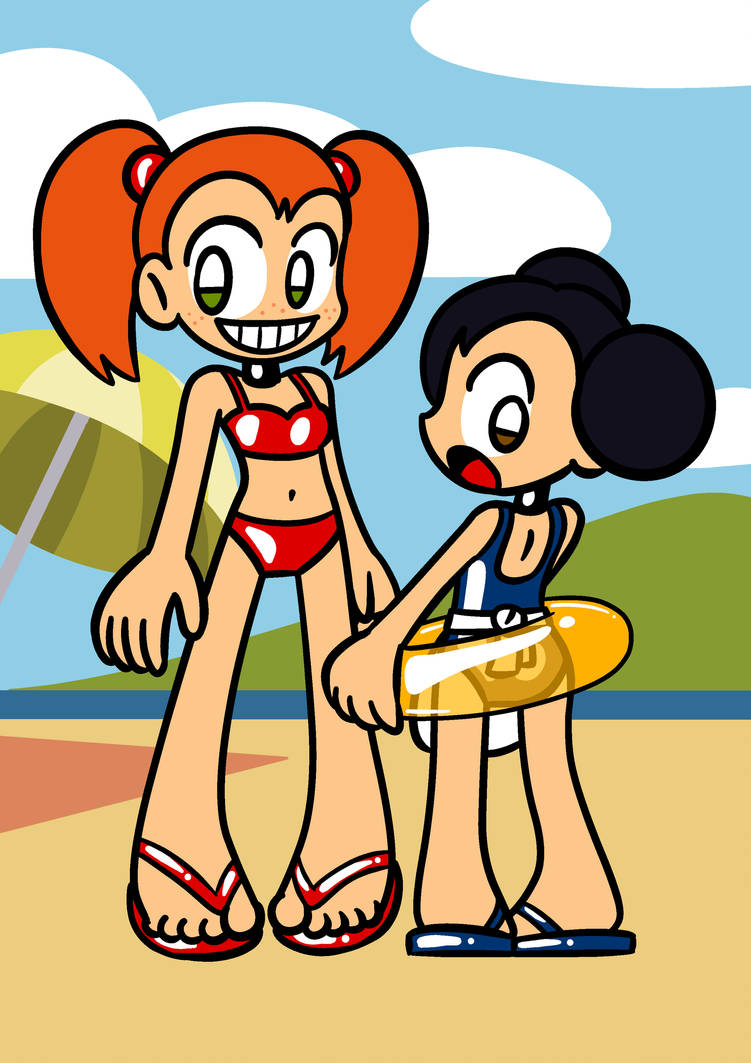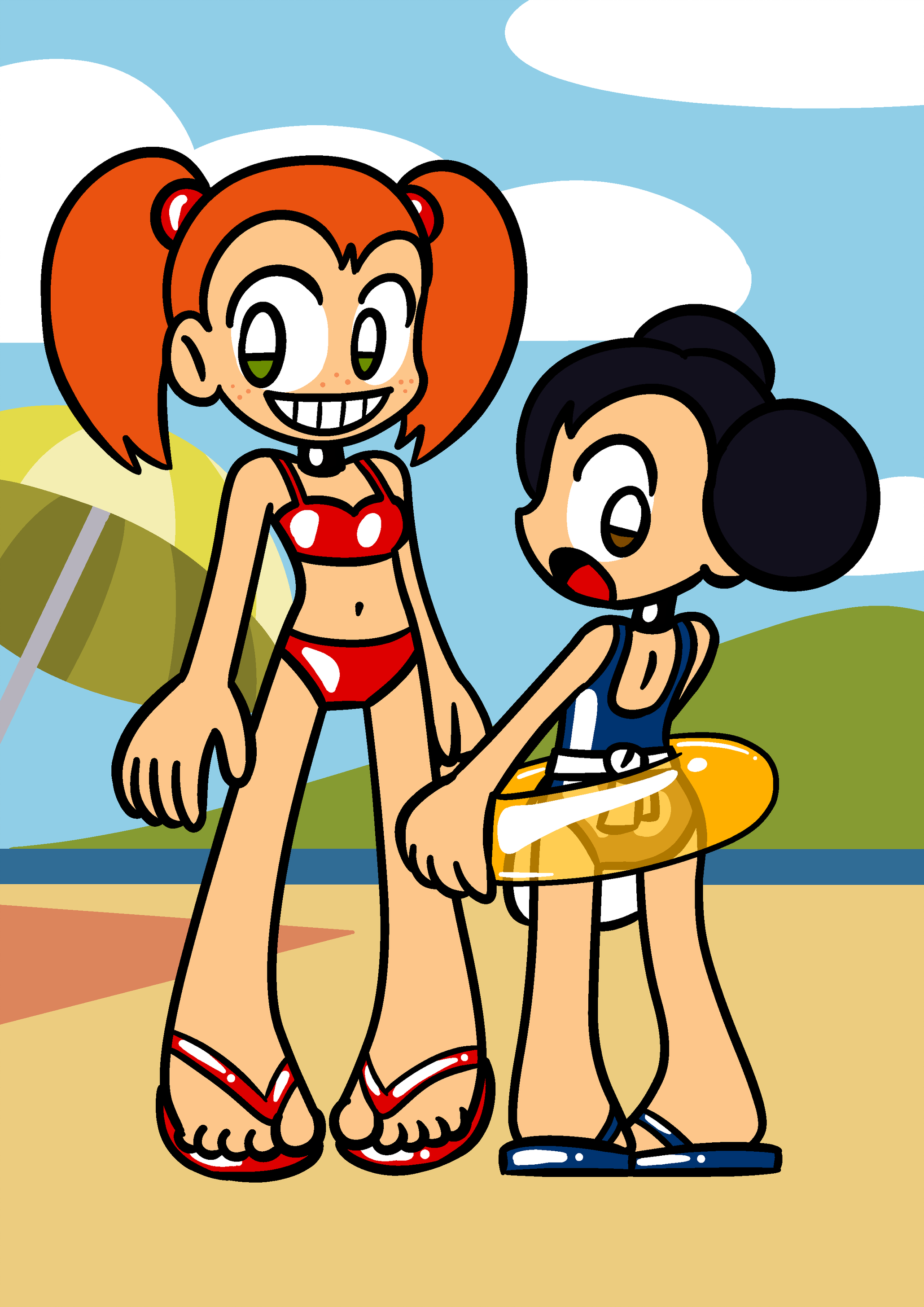 Watch

Is the black haired girl Imp?
Reply

I think it's safe to say it looks like she has the same smile as Bendy.
Reply

Even the flipflops are shiny! Lilim know what she's doing.
Reply

Oh you're back again.
Cute scene in tight sexy swimsuits, with Lillian planning mischief as usual.

Reply

Reply

Reply

Reply

i wonder how sticky that lifesaver is...
Reply