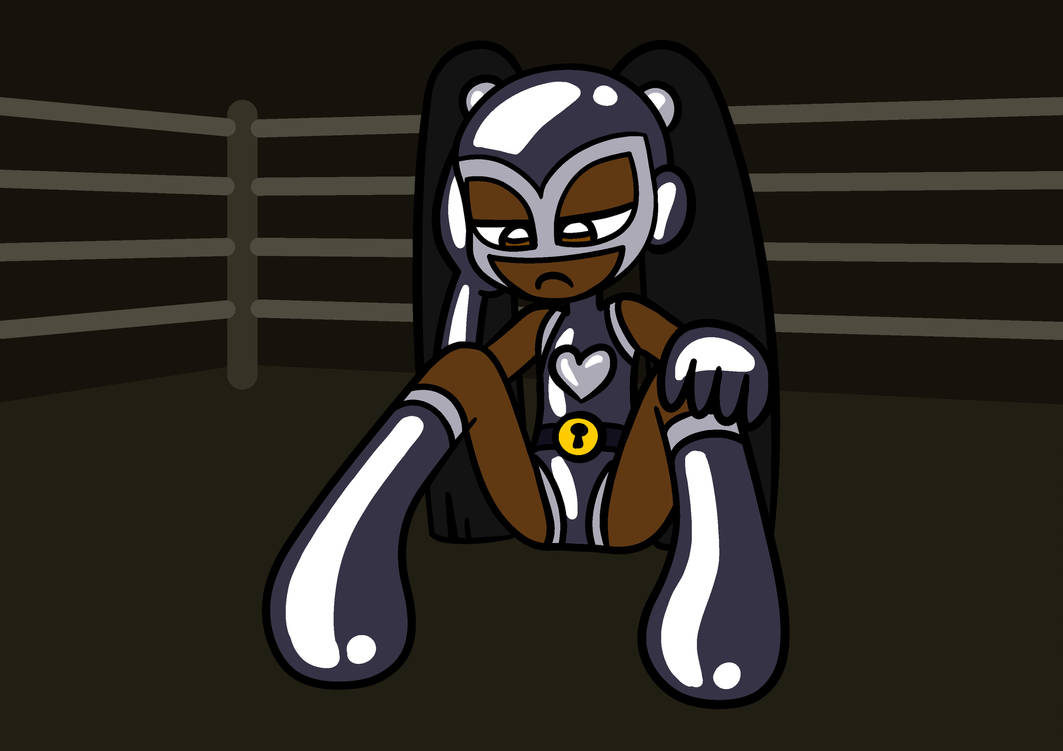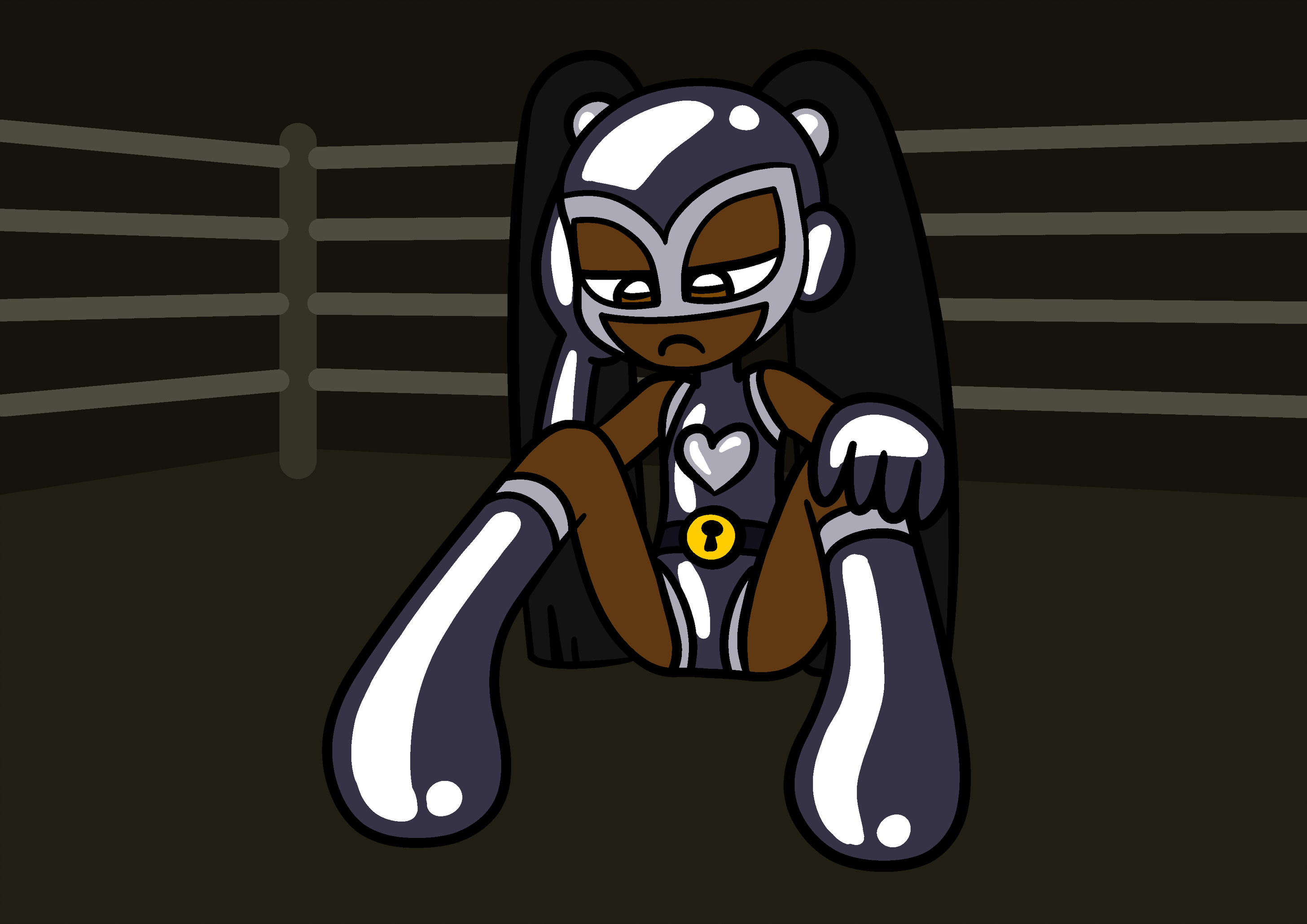 Watch

She's gonna need a montage
Reply

A possibility that hasn't been explored before; Has Grimhilda considered taking part in tag team matches?
Reply

Reply

The dark background goes well with her sad, defeated face. Love the spread legs pose.

Reply

Awwww....
[give her chocolate]
Reply

There's only one thing left to do.
CHEAT.
Reply

Don't give up, Grimhilda! You only need to win... How many?... Oof. REALLY don't give up, Grimhilda!
Reply

Don't give up! Your amazing and strong! You just need to push yourself to the limit
💚☺️💚
Reply

Lucha Libre is all about giving the folks a high-energy show, chica. So, if you can slip in-and-out of the ropes like a snake, spin around your opponent like a ticked-off badger, and flip around like a hyperactive chimpanzee, you're sure to do well!

Use your tiny size to your advantage. Bewilder 'em! That's the true key to success.
… no pun intended.
Reply

I would glad to say that you made an awesome work here!

Never give up and have a nice day!

Reply