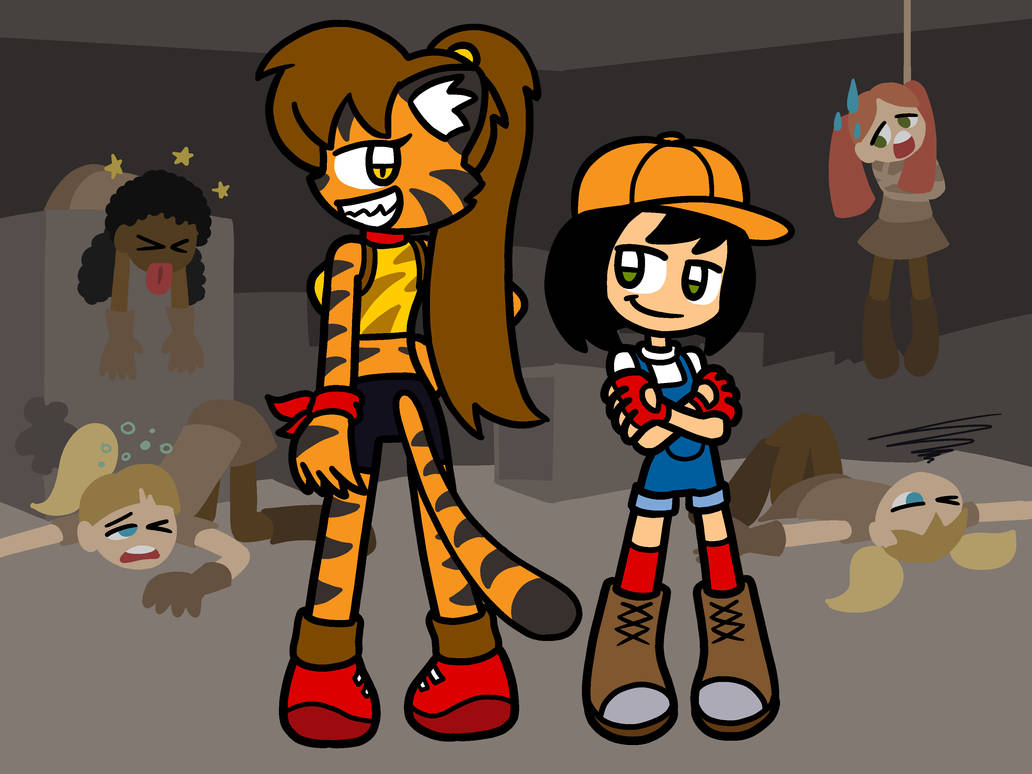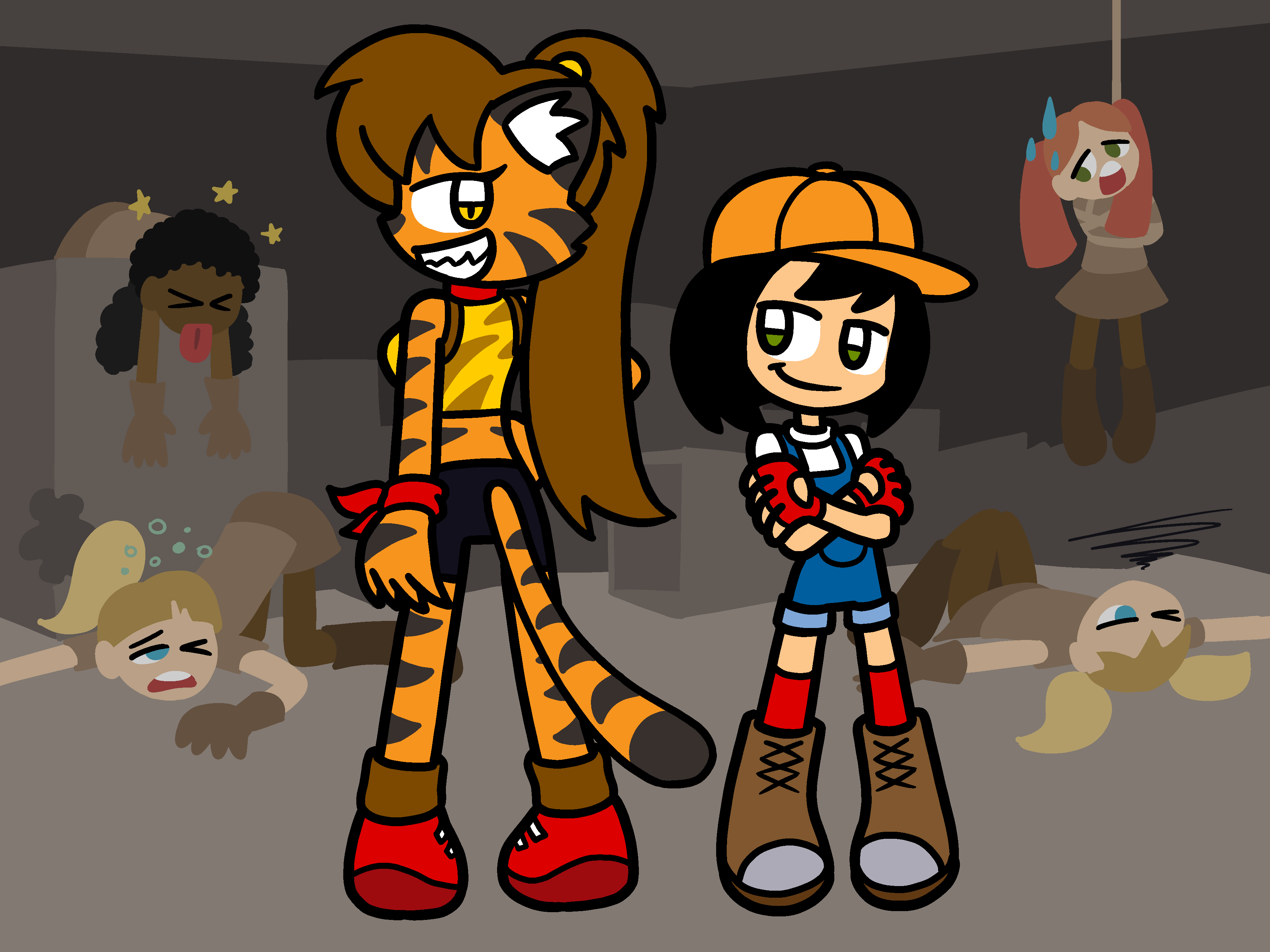 Watch
After escaping the unknown assailants,
Felicia Turner and Cedar Sawyer
managed to trash the place.
And would you look at that… turns out they were attacked by a bunch of little girls who were smuggling magical fruits and animals from the enchanted forest, pigtails and all.
Commissioned by
00m
.

Reply

I love their self-confident and smug facial expressions and poses.

I guess when you beat up smugglers you have to be smug.

That one smuggler girl hanging and sweating in the background is probably my favorite detail. XD
Reply

This is awesome. Thank you for another work well done.
Reply