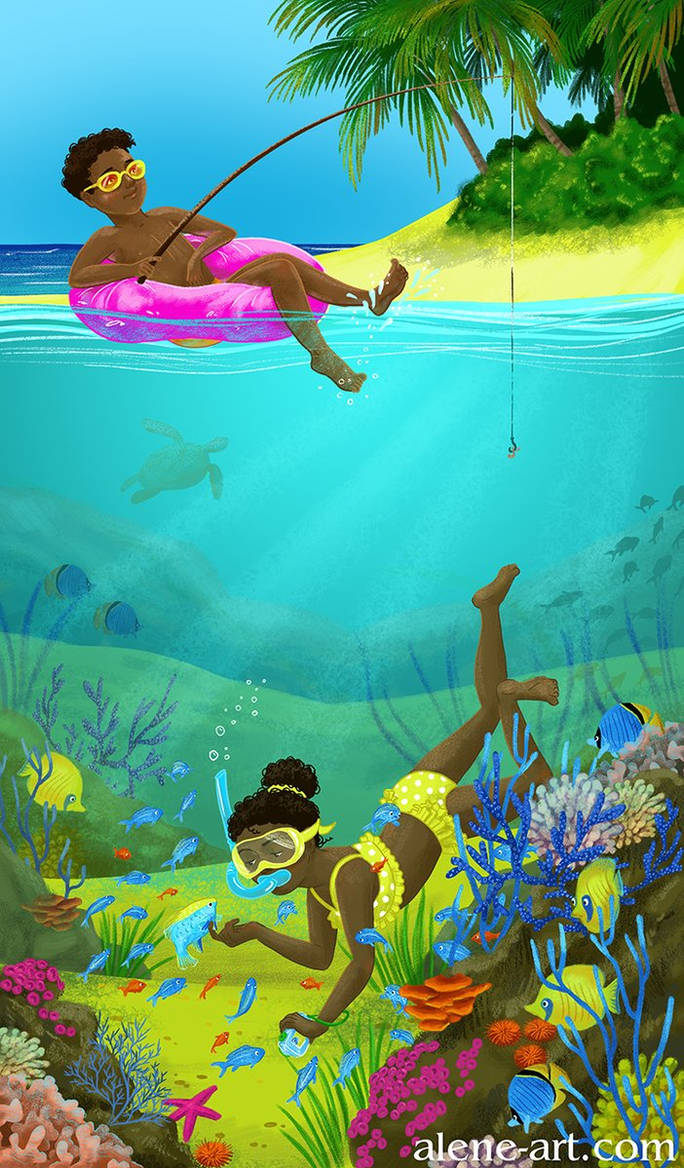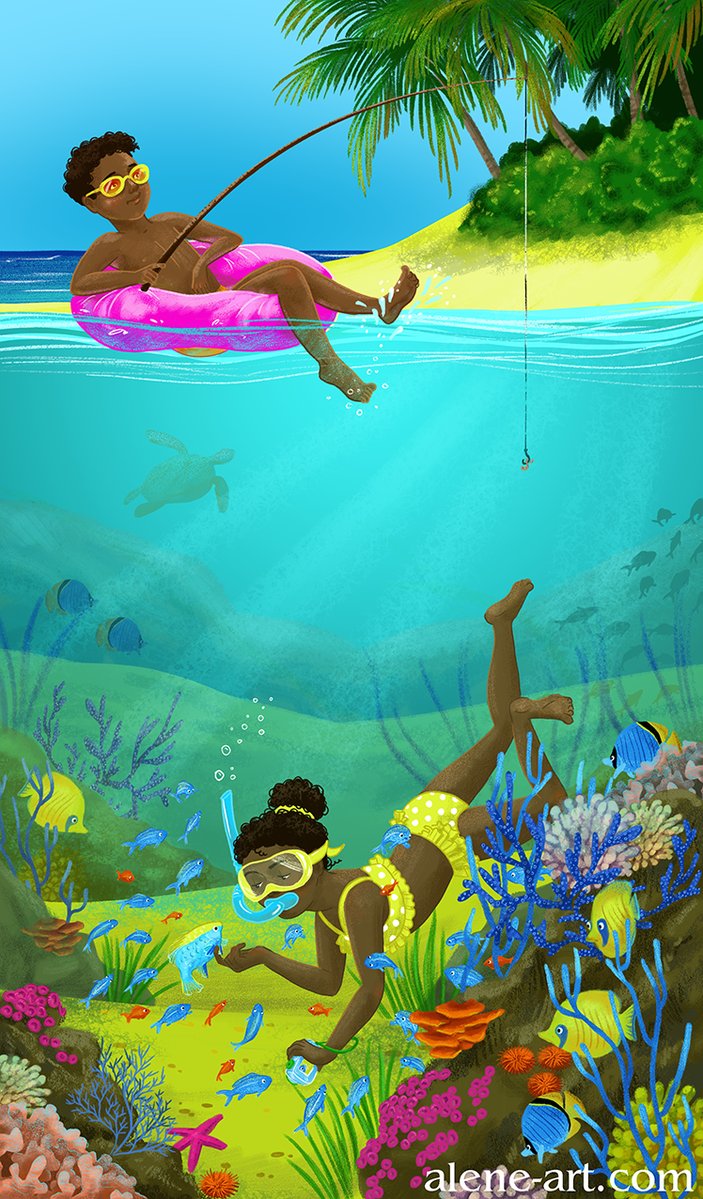 Watch
When Colour Collective (a colour-based challenge on Twitter) came up with the colour 'lighting bug yellow' I decided to shun the obvious connotations and paint something tropical. It's winter here, and it had been cold and wet and grey - plus who really
needs
an excuse to draw a lovely coral reef? I had a bit more time for my Colour Collective piece than usual, and decided to create a proper portfolio piece, rather than a smaller sketch.
There's a progress gif of this on my blog, plus a hyperlapse video of me painting one of the fish:
alene-art.blogspot.com.au/2016…
Media:
Adobe Photoshop CC on a Wacom Cintiq Companion 2
Time Taken
:
About 12 hours
Loose eferences used for the coral and fish etc.
Enjoy!

My blog
|
Follow me on Twitter
|
My Website
|
My Instagram
|
My Pinterest

love this, would make a wonderfull poster

Reply

Thank you! I loved working with all these bright, saturated colours.

Reply

...for someone who hasnt drawn in a long time, and who needs to be able to communicate ideas do you recommend a website or book or something as a help? need to be able to draw well enough to illustrate ideas for 3d as well as concept drawings to model from. besides I think once I get going will have a blast.

Reply

The thing that helps the most is practice - and practice with an end goal. Don't just draw the same thing over and over, actively work at finding your flaws and weaknesses and improving them. Use references. Schoolism now have a subscription service, and I've heard great things about their courses, although I haven't yet taken any myself. There are a lot of art instruction books out there, but you really need to identify what you want to learn and then seek out books that deal with that specific thing. Any book that tries to cover everything is naturally just going to touch on things, rather that look at them really in-depth. Good luck!
Reply

wow, thats a great site, thx very much. I saw a vid of advice, alot of which was draw every minute youre awake and do so intelligently, as you say. Most of my available time will be in maya and zbrush but finding time for drawing...would love more but minimum need to communicate ideas. the drawing class at animschool was cool that last term. Cartooning, the guy showed exercises to begin and proceed and showed some theory. need of course for 3d also...composition, color, all the 3d stuff, anatomy, intend to do basic lifelike eventually, cartooning and anime, and esp architecture and vegetation. I think tbh the biggest thing for me will be to learn to color it, but will get there. My other biggest is balancing a fulltime job, helping care for parents and art, never enough time.
So, one thing at a time and expand gradually. first will be line and shape drawing exercises....lol
Thank you very much for the advice and know that will be inspired by your work, take care my friend

Reply

When it comes to colour, references are your friend. Closely observe what colours look like in real life, what colours are picked up from the environment surrounding an object, how the ambient light affects it.... Many of my portraits were done purely to practice rendering certain objects, like diamonds, or chrome, or curls. I'd find a picture with what I wanted to study in it, and draw that to the best of my ability, so I could see how to portray the item when I was drawing without a specific reference. That method helps with learning about colour too (just don't use my method of black and white portraiture

)
Reply

...thats what I do in 3d alot...either create an object and build a scene or build a scene to practice light or something else. In lighting class we did alot of compositing in Photoshop, very interesting. So much we dont really see but assume. Artists learn to see differently. I love light, love playing with it and am always seeing what I want to render, makes me want to go play right now lol. Thx for the advice, will follow it closely. I need to learn tone, hue, values etc. Love chiarascuro but think will have my hands full just training eye and hand for awhile. When it wont embarrass me too much will post something. Im going to have to add you to my Christmas card list

Reply

Reply