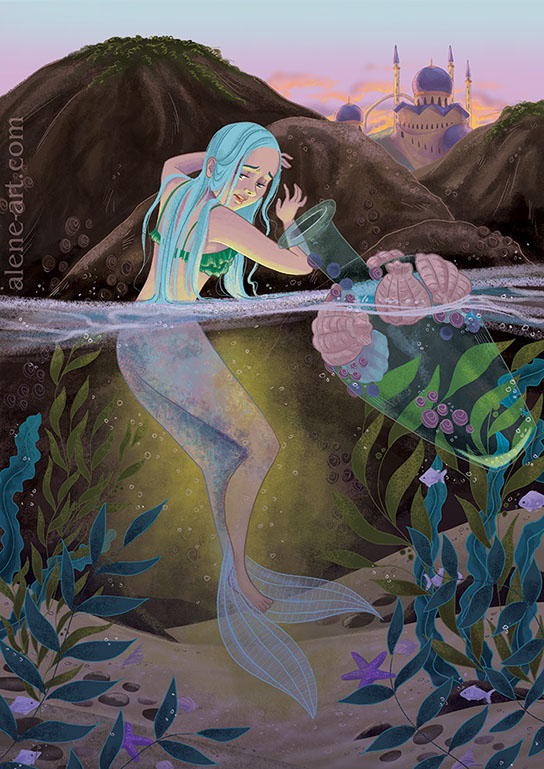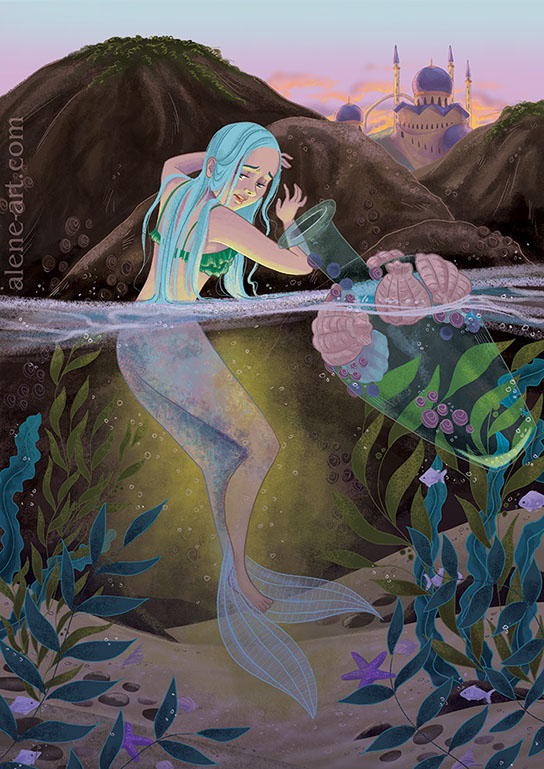 Watch

Reply

Reply

I really like your version of The Little Mermaid!
Are you going to do more illustrations from this story?
It'd be cool to the mermaid fully transformed as a human

I wonder if her hair will change color once she becames a human.
Reply

Thanks so much!

I've got a couple more on the go, but they have to take a back seat when I have professional work taking up all my time - so it remains to be seen whether I will still like them enough to finish them when I get back to them!

I was inspired by the 1976 Russian film for her hair colour - when she turned into a human in that film, her hair went blonde, but I'm keeping it blue. You can see a concept sketch of her human form here:
www.instagram.com/p/BR87MnMjE8…
Thanks so much for the

too!

Reply