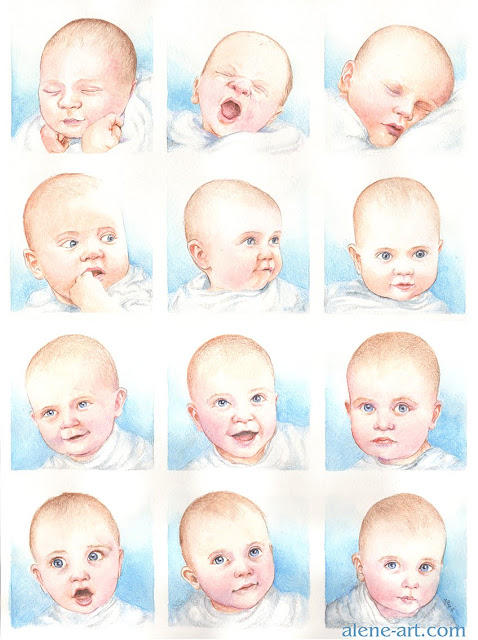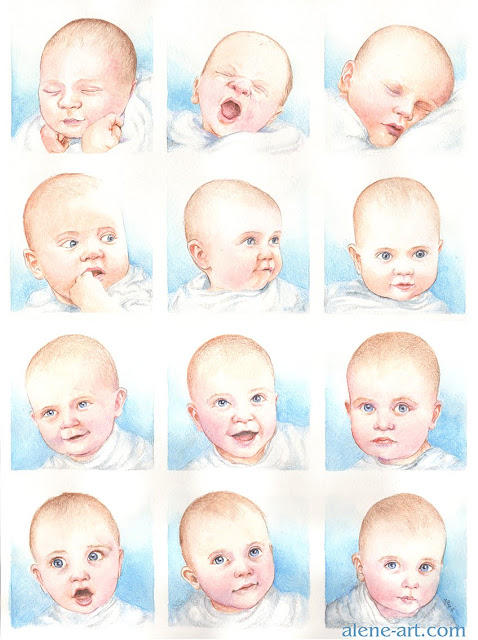 Watch
I did this portrait for my friend's birthday. She has a gorgeous little boy, and she was commenting to me about how much he changed from day to day, so I thought, as her birthday is in the same month as his, I would do a painting with 12 little portraits, one for each of the first 12 months of his life. I enlisted her mother to secretly send me fun photos so I could get lots of personality happening.
There are VIDEOS on my blog - click through to see how I painted some of the little portraits!
alene-art.blogspot.com.au/2017…
Size:
A3
Media:
Winsor and Newton Watercolours with Series 7 brushes, on Moleskine watercolour paper.
Time Taken:
8 - 12 hours
My blog
|
Follow me on Twitter
|
My Website
|
My Instagram
|
My Pinterest